How to Make a Flower Corsage
Wire and Tape Method
Now I'm going to add a larger flower head, like this rose.  Be sure the guard petals are pealed away, revealing a perfect bloom.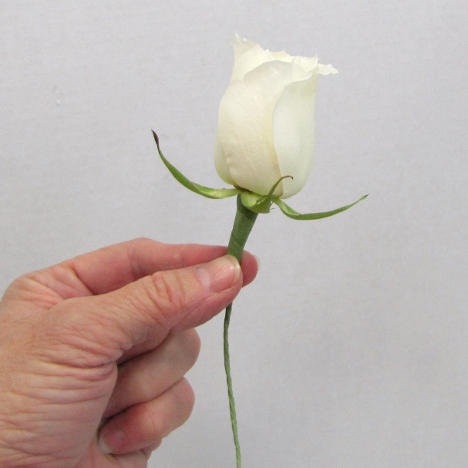 Tuck the larger flower beneath the first flower bud, so that the top of the second flower (the rose) grazes just at midflower of the top bloom.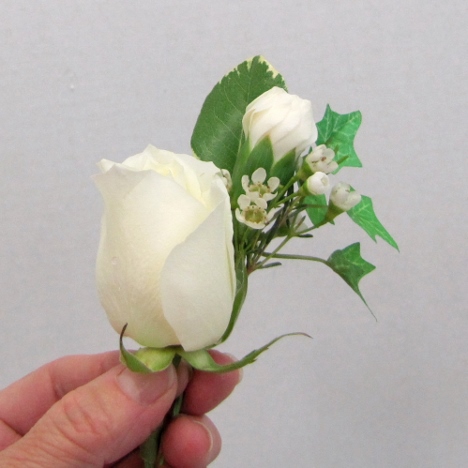 Tape the rose tightly to the assembled flower cluster, pointing it slightly to the left.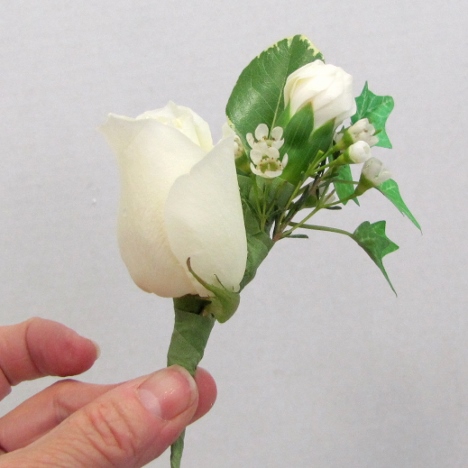 Now I'm going to begin adding in an occasional ribbon loop.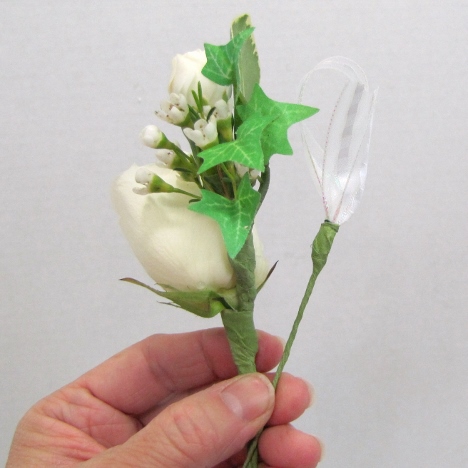 I tucked it up between the "V" caused by the first bud and the second flower head.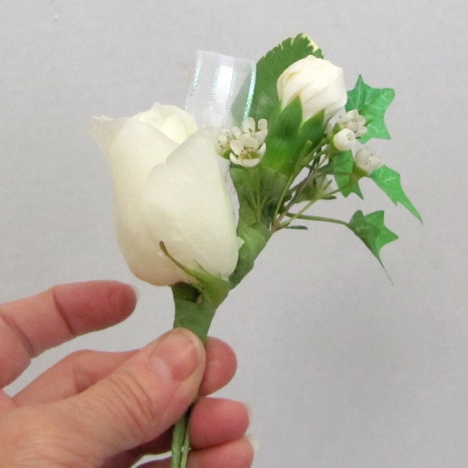 Now I begin moving down the corsage, adding in more flower heads, alternate staggering to the left or right of the flower heads.  Here's where wiring every individual bloom comes in handy, as you can gently bend the flower stem at exactly the right angle you want.