How to Make a Flower Corsage
Wire and Tape Method
Bend the excess wire outward, and snip off with heavy wire snips or cutters.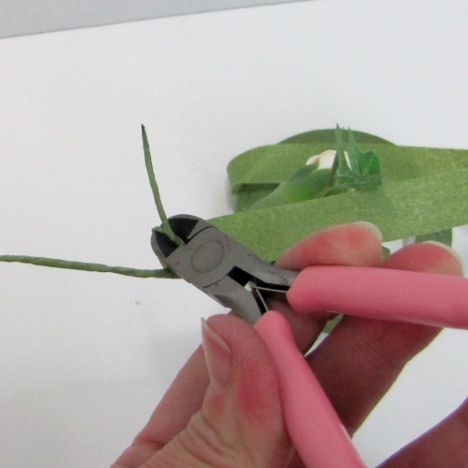 Once you have added the greenery, you can then add a sprig of filler flower like the wax flower.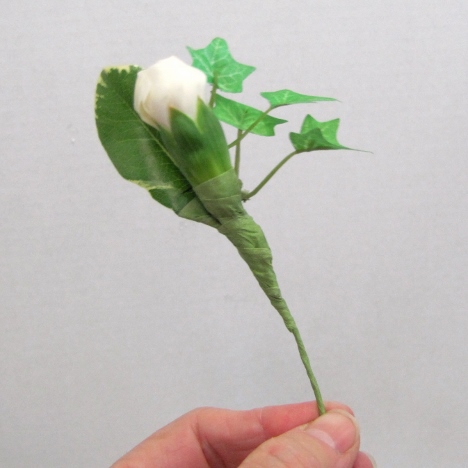 The biggest error is usually to add too large of a clump.  Keep the filler light and airy - complimenting the larger flower head rather than overwhelming it with too much filler.