How to Make a Flower Corsage
Wire and Tape Method
Separate your wax flower into one or two stems and wire them individually.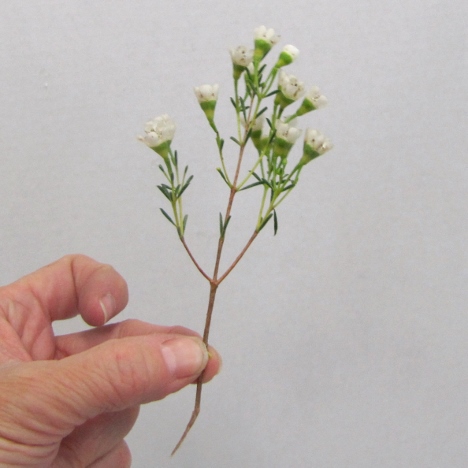 Slide the wire in between the flower laterals and bend gently to form a longer stem.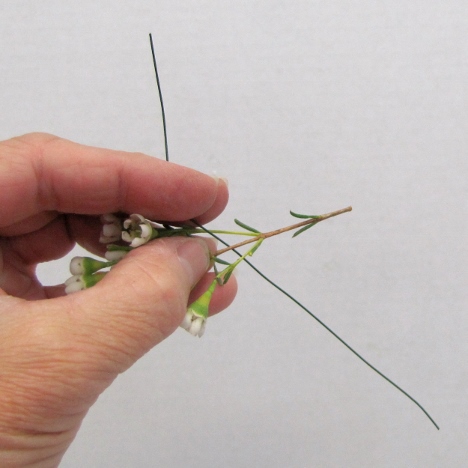 Cover with floral tape, pulling and stretching downward as you twirl the flower stem around.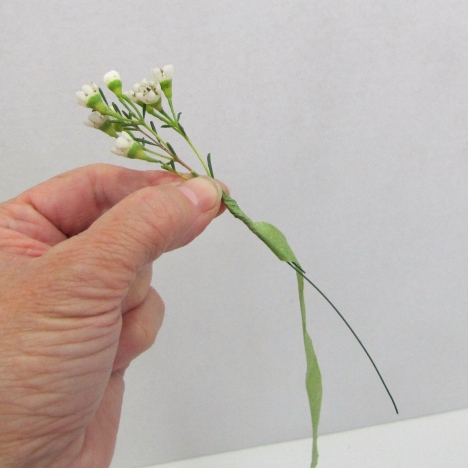 Flower stems for corsage work should always be slender and thin, with as little bulk as necessary.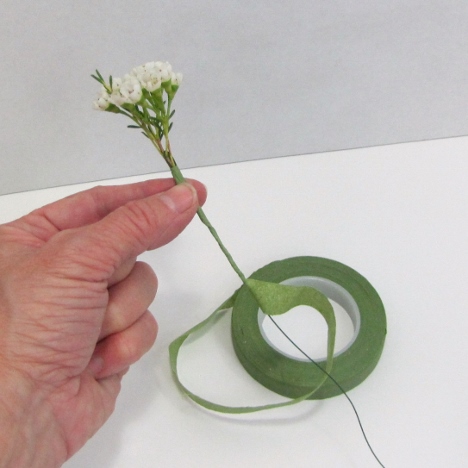 Add the wired wax flower (or other filler such as Baby's Breath, Statice or Limonium) to your other flowers and greens.