How to Make a Corsage
Following links on this website and making a purchase could result in a commission to the owner of the website
The first rose is applied to the center of the leaf framed silicone pad.  You can hold the flower by it's head - but be sure your fingers are free of glue and skin oils.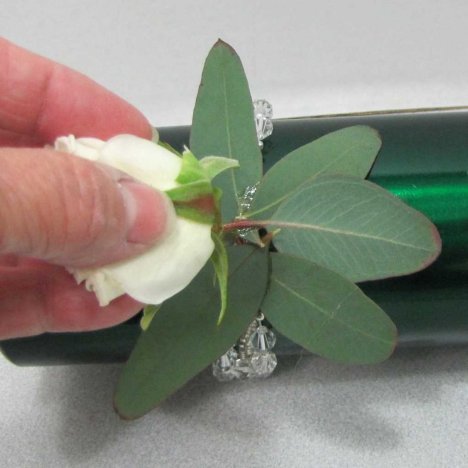 Hold in place for a few seconds, giving the glue a chance to adhere.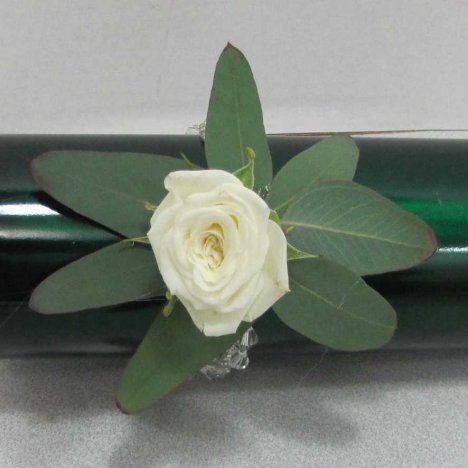 Continue pealing away guard petals and readying the next flower to be glued into place.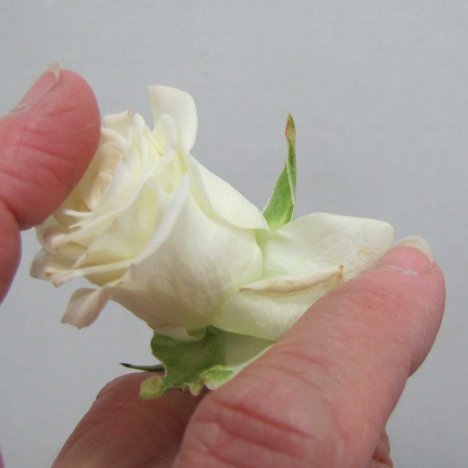 The middle rose leaned a little to the left while drying, but I'm not concerned as I'm going to glue another rose very near the center, snuggled right up against base of this first rose.
Again, I generously apply the glue to the base of the rose.
I put in in place right against the first rose.