How to Make a Corsage
Following links on this website and making a purchase could result in a commission to the owner of the website
You'll need to choose a corsage bracelet that suits the wearer and comes with a silicone pad for easy gluing and has a wide enough surface for several flowers to stay firmly attached.
Gone are the days when everyone uses simple elastic wristlets and in are the newer stylish bracelets that are a lovely keepsake long after the wedding is over and the fresh flowers snipped off.
Bracelets come in a large variety of styles and colors.  The company I use does change stock frequently (along with styles) so you need to browse the selection to see the one you like best.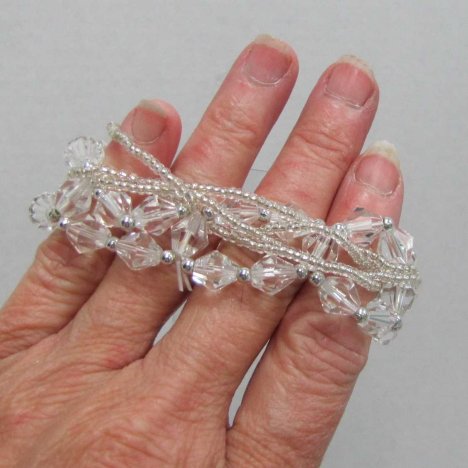 Although most styles stretch to accomodate most wrist sizes, there are also some available for petite girls and x-large for bigger wrists.  Keep in mind you should always tactfully inquire about the size of the wearer.  Too little of a flower corsage looks silly on a large woman while too big of a wristlet can overpower a small girl.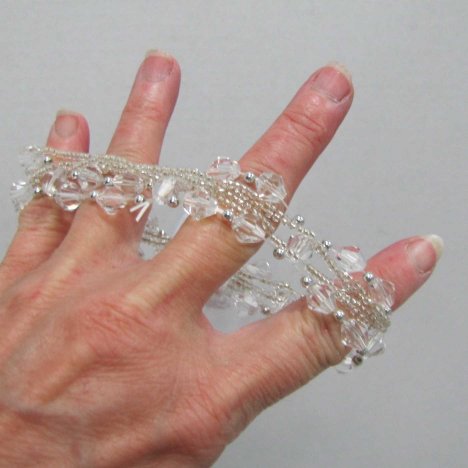 It's good to find something to slide the wristlet onto so it can hold it securely while designing the flowers.  I have several metal water bottles and find they work perfect for holding the wristlet so my hands are free.  I do secure my water bottle to the counter with a mass of floral clay.  
You can tape yours in place if you don't have clay.  It's important that it holds the flowers steady and solid so it doesn't roll forward while you are trying to glue your flower heads in place.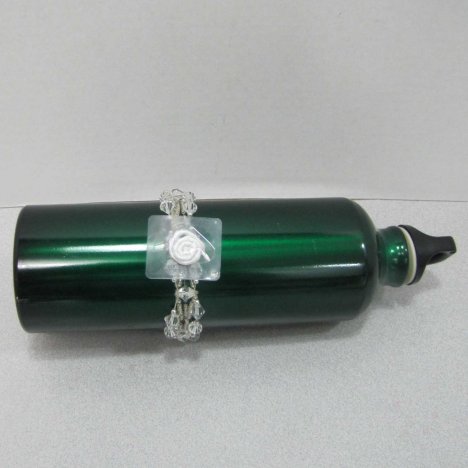 There is usually rolled ribbon attaching the silicon square to the flower bracelet.  Although some "old school" still like to use the ribbon to tie the flowers onto the bracelet, I find that the flowers tend to flop around and don't seem as secure.
Untwist the ribbon and let the bracelet spin around and unwind itself.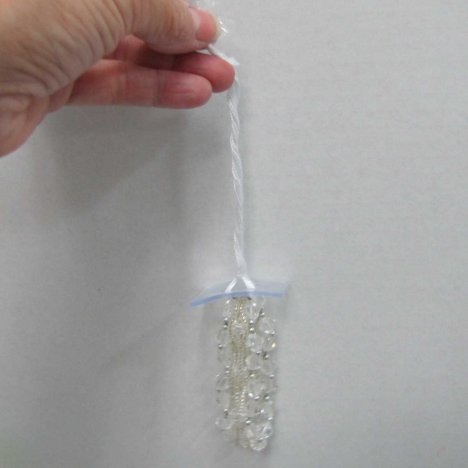 Tie a secure square knot (this is what holds the silicon pad to the bracelet) and then you can cut the ribbon off shorter since you won't be using it for this tutorial.