large church flowers
Following links on this website and making a purchase could result in a commission to the owner of the website
Large church flowers can utilize inexpensive flowers to create a big look.  Look for linier flowers, such as gladiolus, snapdragons, alstroemeria and more.
Place the first stem on the bottom, angled to the right.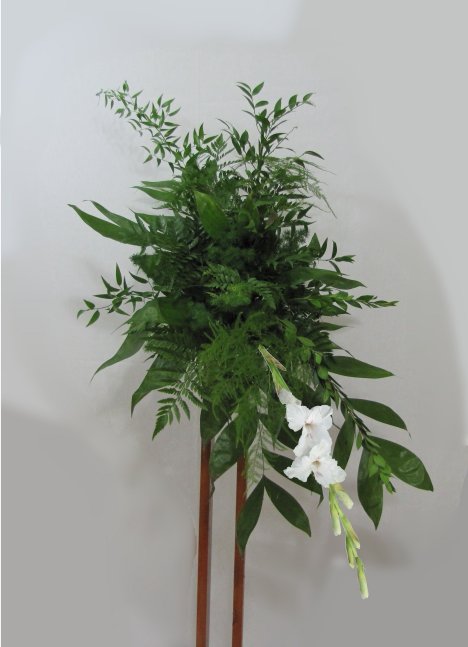 Insert a second gladiolus, angled a little more downward.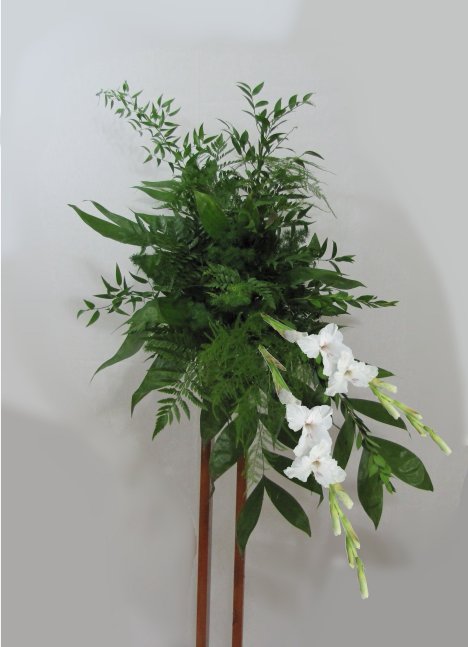 Balance these flowers with two similar insertions of glads at the top.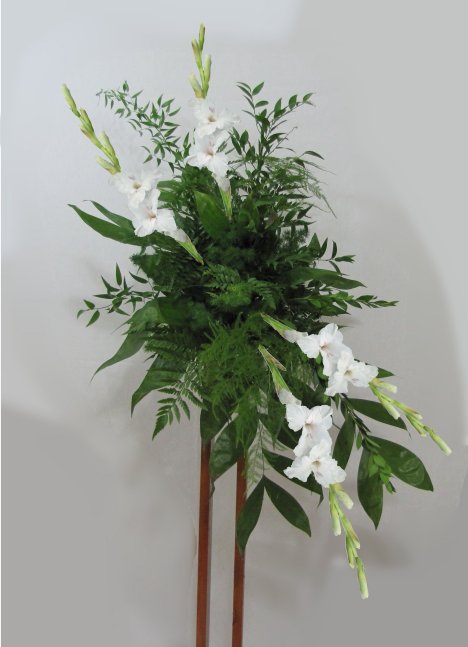 The center is reserved for the large focal flowers.  Oriental lilies work well, but for this design I'm using two white hydrangeas.  Cut shorter and insert the first facing slightly upward and to the right.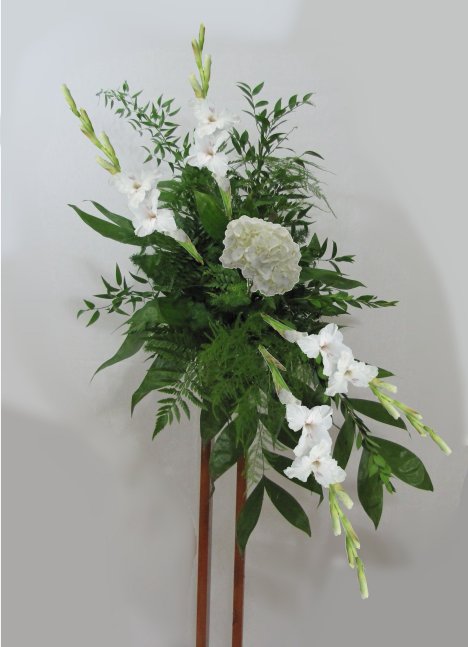 Tuck the second hydrangea under the first, facing to the left side.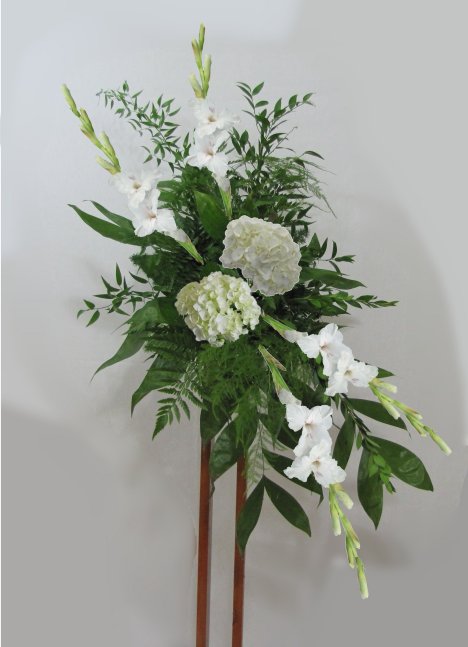 I'm going to fill in some of the open area in the center with roses.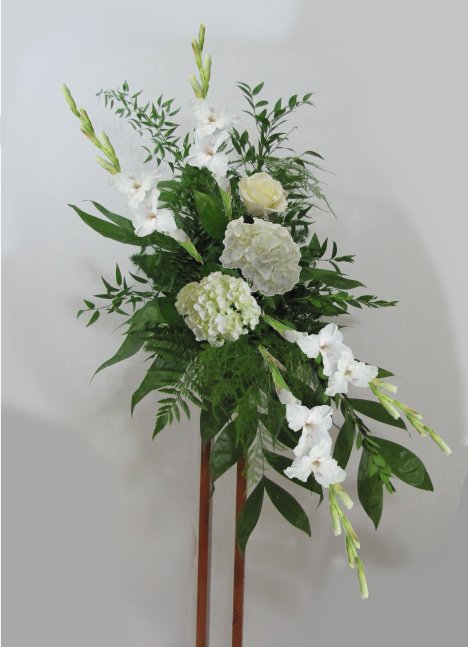 Tuck the roses around the hydrangeas.  When you design a monochromatic design (all the same color), you have to create more interest by using different flower varieties.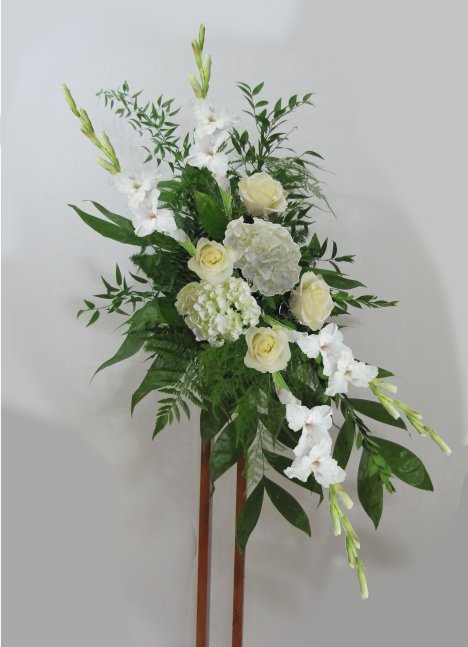 Keep in mind that the greenery is part of the design.  The goal is not to cover it up, but enhance it with your flowers.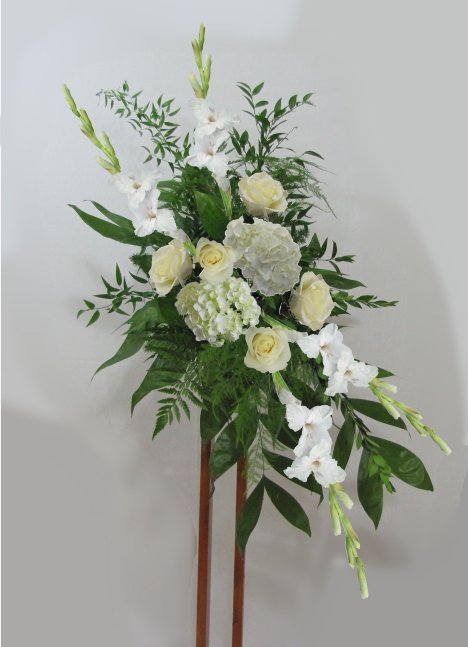 Let the lovely lines and leaves show by keeping the center focal and secondary flowers shorter.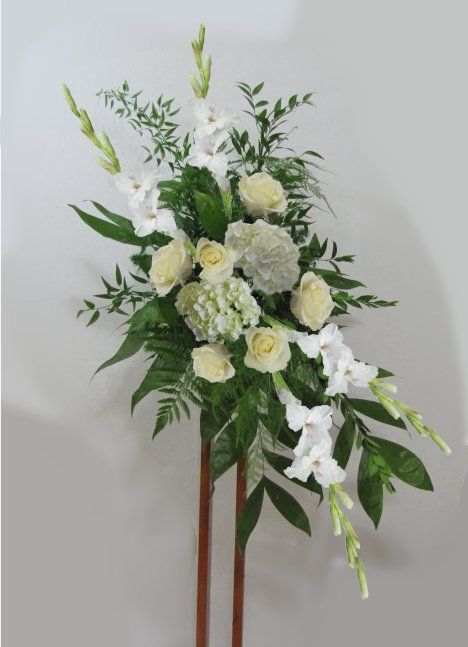 It's up to you where to stop adding flowers.  If you want the arrangement to have a bigger presence, use longer stems and insert them outward from the sides.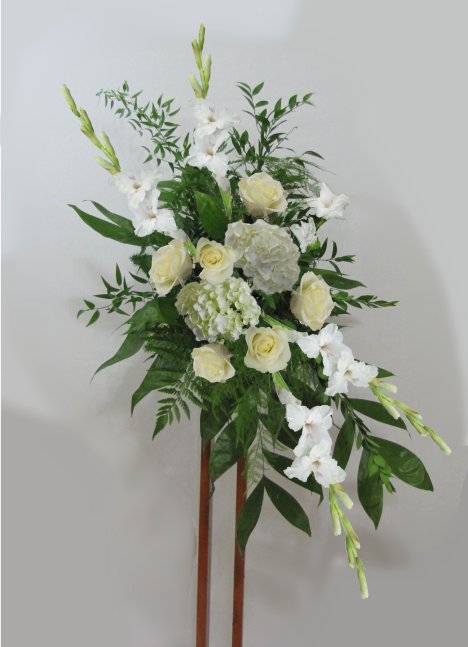 Cut two of the gladiolus into shorter pieces, tucking them around and between the roses.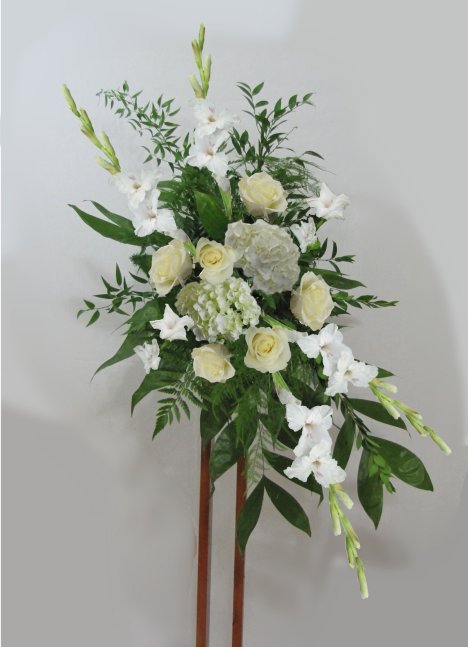 Glads can be encouraged to bloom out more if placed in warmer water near a sunlit window.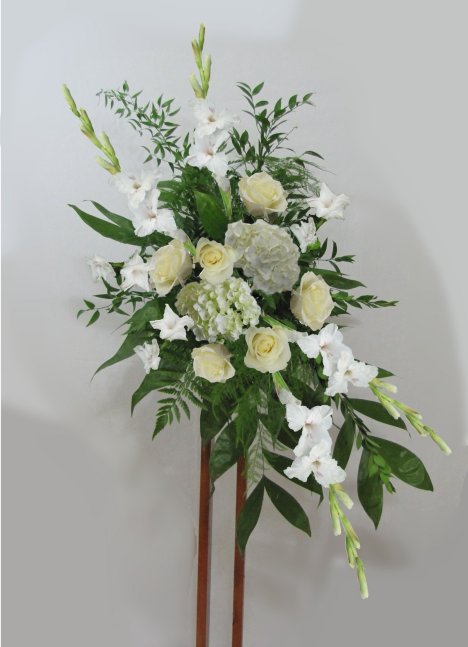 There are many flowers with long lines that can be used to add color, such as alstroemeria, delphinium, larkspur, roses and snapdragons are available in pinks, peaches, blue, red, violet, and deep purples.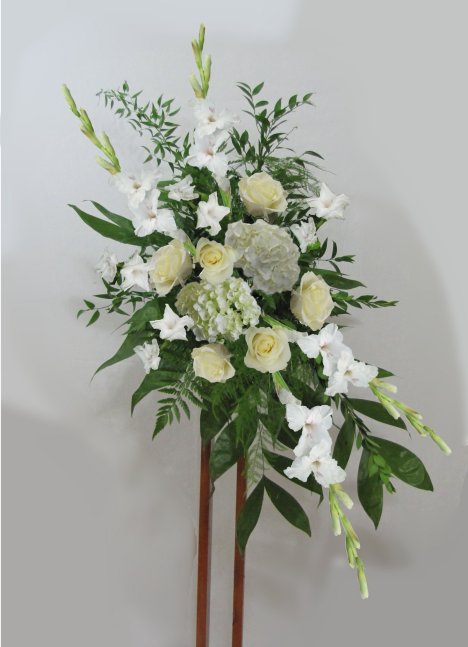 Many times large church flowers are created with a matching "mirror" image.  This means that the flowers are similar, but  designed in an opposite angles such as the ones below.
I often design these side by side, alternating inserting each flower in each arrangement to ensure mirror images.