Hydrangea Bridal Bouquet
Following links on this website and making a purchase could result in a commission to the owner of the website
This hydrangea bridal bouquet would delight any bride.  It you want to add a touch of elegance, the addition of a little bouquet jewelry can add to the price of a  professionally designed bridal bouquet.  In reality, it's very easy to do and takes just minutes.
You can either use already shortened Pixie Pins or cut your own to length.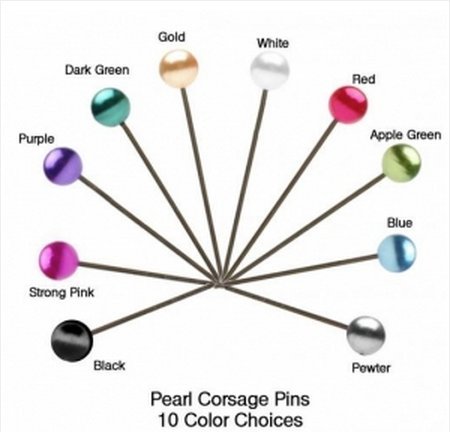 Blue was the choice for this particular bouquet.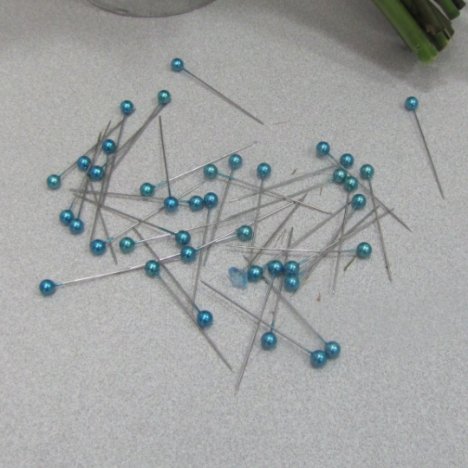 Be sure to always wear protective eye covering as the steel shanks can go flying across the room when cut and can damage unprotected eyes.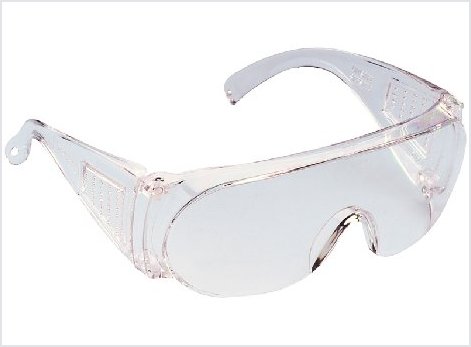 Always insert the pin into a block of firm styrofoam and use a pair of heavy duty wire cutters.  Put your finger on top of the pearl head to keep the pin from flying off into space.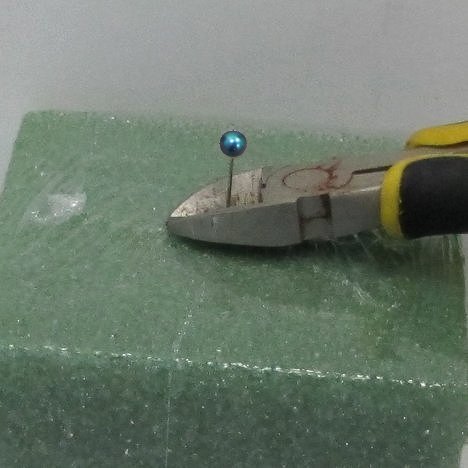 Using a few wise precautions, you can quickly cut a large amount of pins to the exact size needed.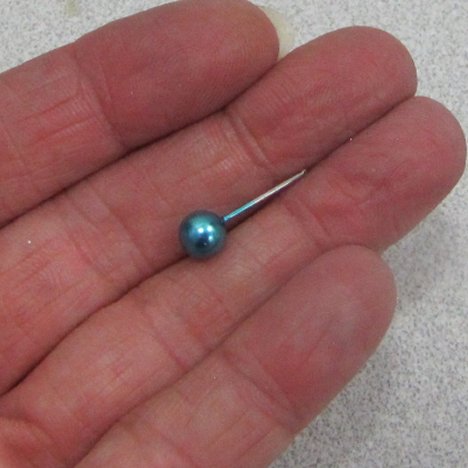 Here is how the finished cut pin looks.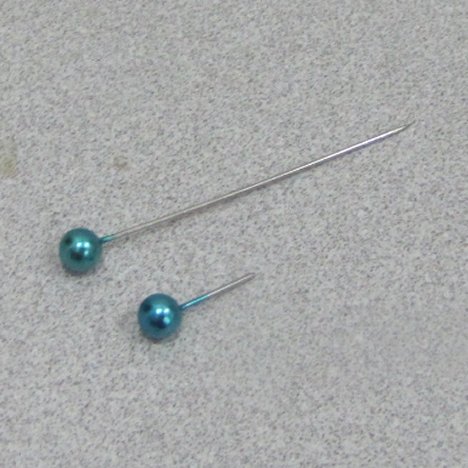 Normally you would not want to insert pins into the bottom of a cut flower stem for fear it would prevent the uptake of water.  A "mock hand tie" has a water source via the bouquet holder.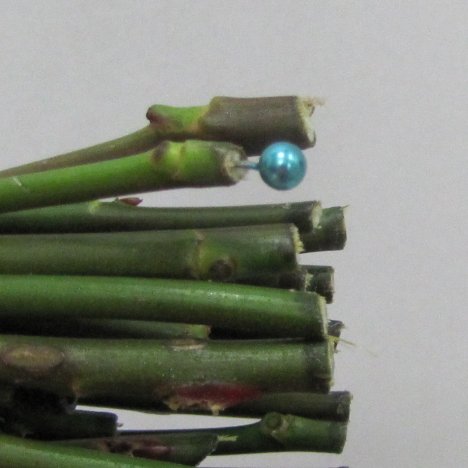 You can quickly add as many pearl heads as you desire.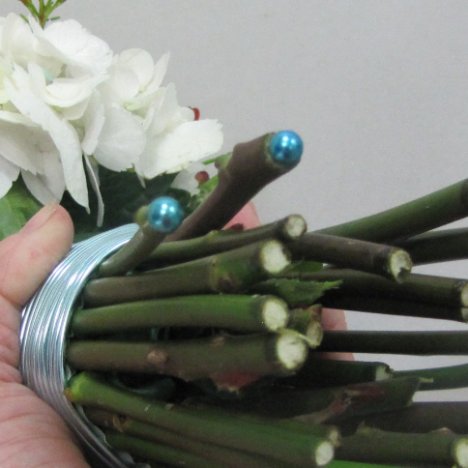 I also added a few down the side of the wrapped wire handle for a finished, polished look.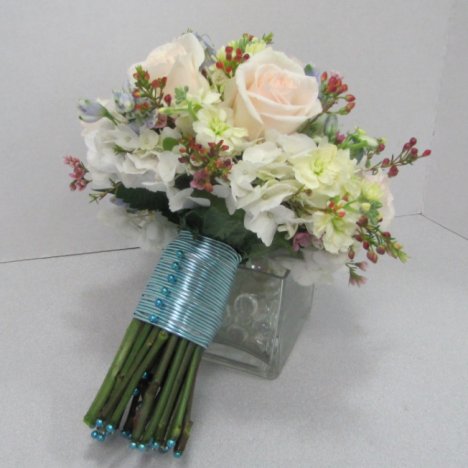 You can substitute other colors or even other bouquet jewels, achieving your own personal "glamour look".