Hydrangea bouquet tutorial
Following links on this website and making a purchase could result in a commission to the owner of the website
A hydrangea bouquet is a particular favorite among today's brides.  This tutorial shows a quick and easy design combined with pink roses.  You will need the following:
Clean the roses thoroughly to remove any thorns or leave that would fall below a vase waterline.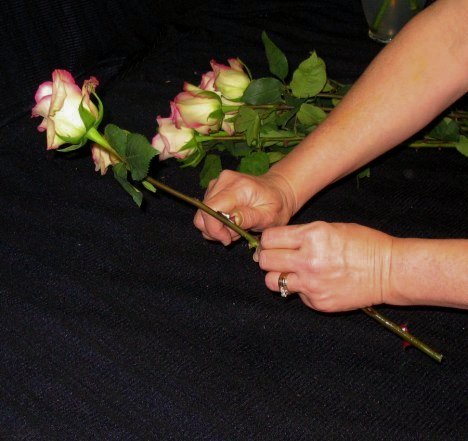 You can tape the entire flower stem if you wish.  This would deter any bacteria entering in through the scraped stem left bare from the thorn removal.
You can just use one stem if you wish smaller bouquets for the attendants.  For bridal bouquets, I use three because they create more of a round shape and enough room to insert nine roses.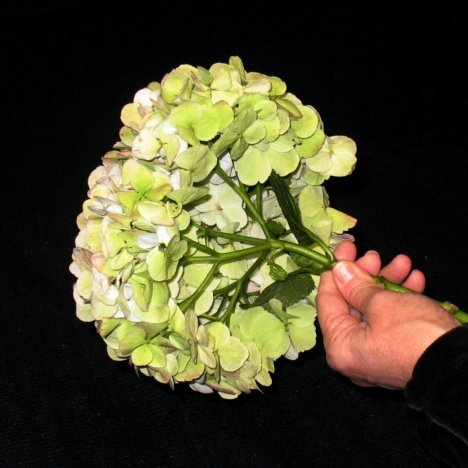 I actually thread the rose stems through the laterals (little branches) of the hydrangeas.  This allows the heads to be positioned in among the blooms of the hydrangea.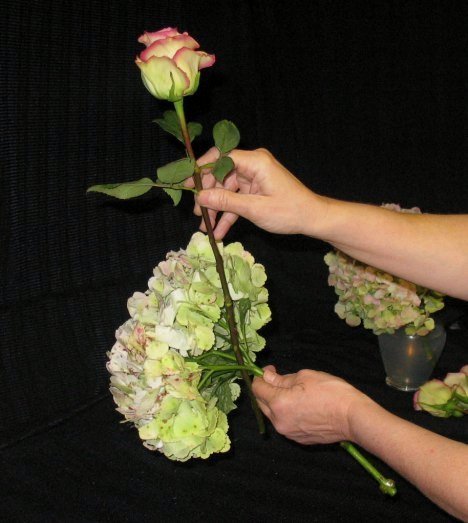 Take care to do this gently, as you do not want the laterals to get stressed and broken off.  The stems on the hydrangea are fairly flexible and this really doesn't prove to be difficult.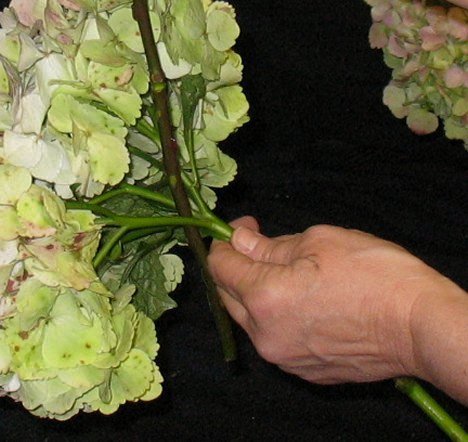 Once the rose stem is threaded within the hydrangea head, you can gently spread the blooms apart to position the rose head to rise up above the hydrangea bouquet.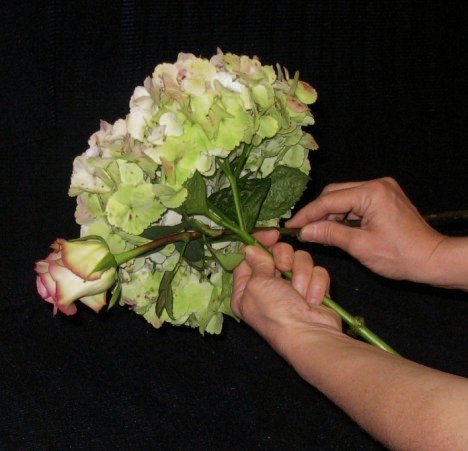 You can see here how I spread the different portions of the hydrangea apart to make room for the rose.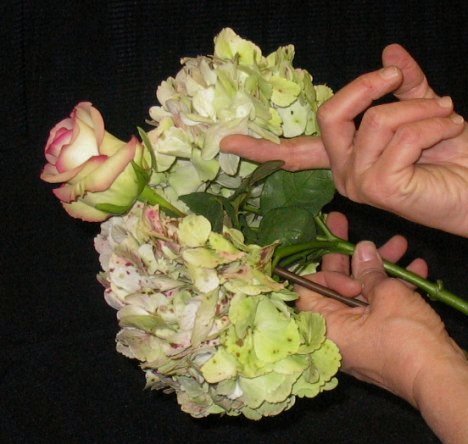 Continue to add more roses in among the hydrangea.  I allow three roses for each hydrangea bloom that I use.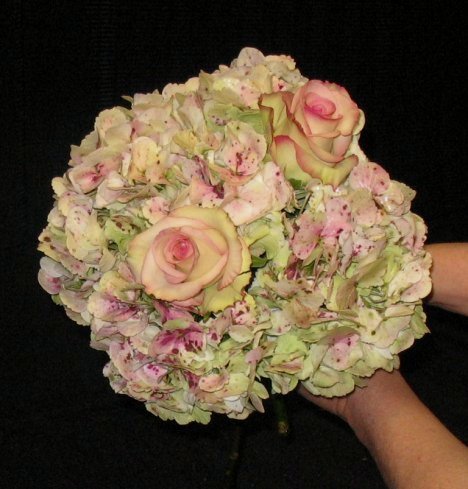 Tape the flower stems together once the roses are placed where you want them.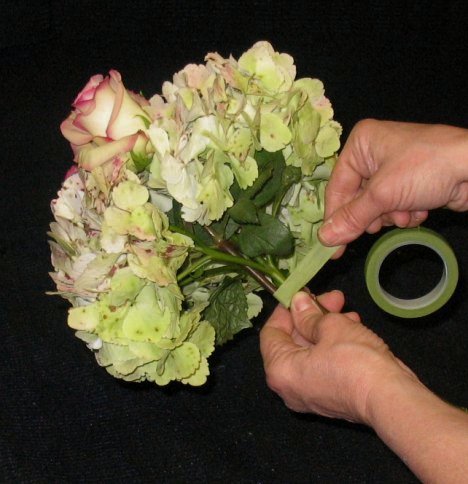 Florist tape will cling to itself once it is stretched.  Place your thumb on the cut end of the tape and pull gently, then wrap the tape around the flower stems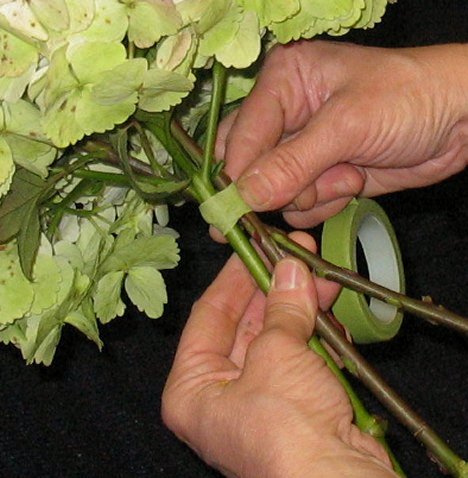 I add another rose in from the side before placing the next hydrangea head against the first one. 
The lower stems will begin crossing as shown below.  Crossing the rose stems is the key to creating a round shape with the flower heads.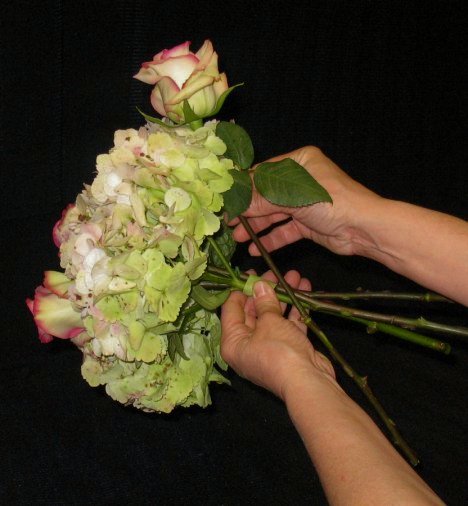 Tape each rose into place once it is set where you want it.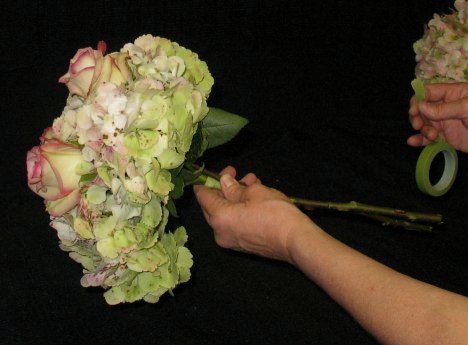 Let's move on to the final steps in creating this beautiful bridal bouquet, including wrapping the ribbon handle.  Keep in mind that you may want to wrap the ribbon right before going to the church - or even using ribbon or a colored wire wrap that is impervious to water while storing the bouquet in a vase.