How to Make Wedding Bouquets
Following links on this website and making a purchase could result in a commission to the owner of the website
You can finish off your bouquet with a ribbon wrap over the tape . . . but keep in mind this should be right before you leave for the church.  Flowers that are wet or stored in a fridge can cause ribbon to become wet, discolored or dirty.  Ribbon wraps should be the last thing done before packing the flowers for transporting.
Although you can tie your ribbon on, I like the look of pearl headed corsage pins.  Just fold the cut end of the ribbon and insert the pin at an upward angle.  Always be sure the sharp ends of the pins are securely buried in the flower stems.
If necessary, you can cut the pins down to a shorter length, but always take care by wearing safety glasses and pushing the pins into hard Styrofoam so sharp ends don't go flying across the room.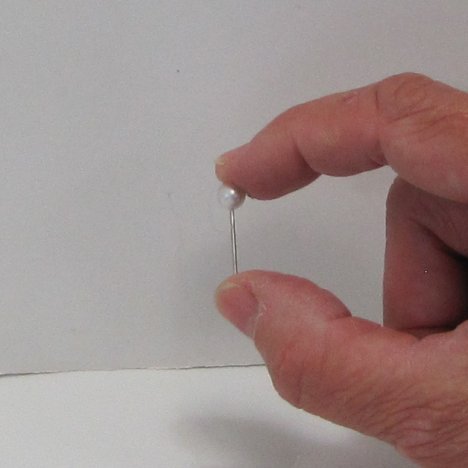 Corsage pins come in a large range of colors, so they can be a decorative addition to your bouquet handle.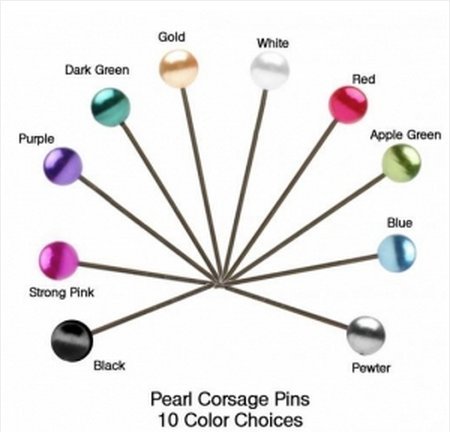 Because I'm often pressed for time at the last minute, I like using decorative colored wire instead of ribbon.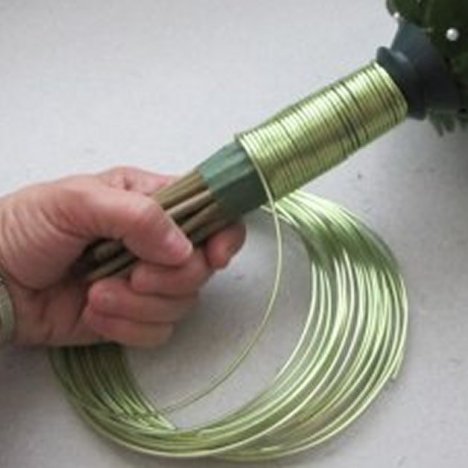 It comes in a wide range of colors and gives a beautiful finish to a bouquet handle.  The best part is that it is impervious to water, so it can be done immediately after the design is finished and can be inserted into a vase of water with no harm to the wire.