How to Make a Corsage
Following links on this website and making a purchase could result in a commission to the owner of the website
I believe it is the mix of greenery that sets corsages and boutonnieres apart from amateur designs.  It is amazing how the addition of a few fresh leaves can do for a boutonniere or corsage.It can turn a few sprigs of wax flower into an amazing bout  and a red rose into sophisticated elegance. 
Research your fresh greenery  and see that you have a lot of choices that can turn your designs from "ho hum" into "WOW!!".  I do sell greenery in single bunches so you can be in control of how much you buy and can mix and match your choices.
Israeli Ruscus is a beautiful, glossy green with rounded leaves.  A single stem can make several corsages and boutonnieres.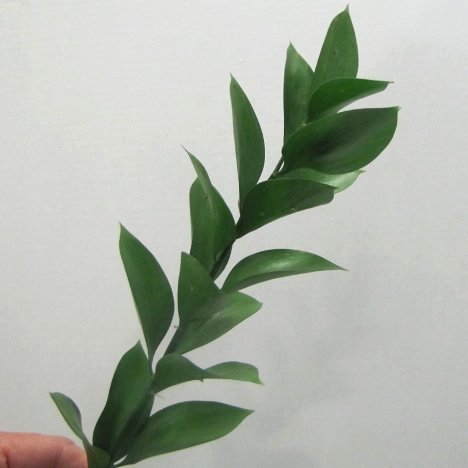 I pluck the leaves off.  You can wire them for boutonniere work or glue them directly into a corsage design.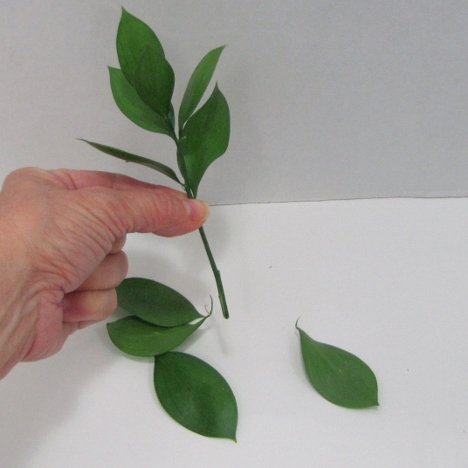 I use tube floral adhesive made by Oasis.  Be very careful to wipe your tip off and replace the cap.  This tube is full and can ooze out onto the work surface if you aren't careful. (Tip:  sliding a pearled corsage pin into the open end is easier that screwing on the lid and keeps the glue from oozing out.)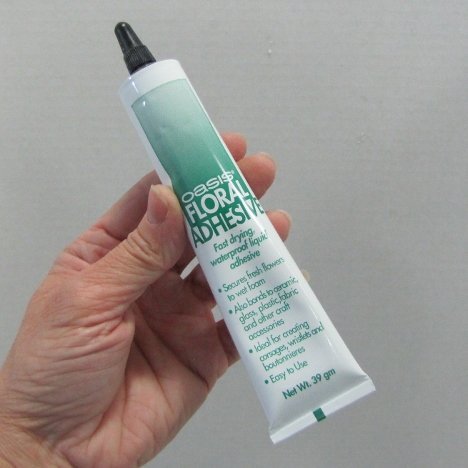 Either dab the glue directly onto the leaf (my favorite method) or squeeze a small amount on a disposable plate to dip the flowers into.
Don't put too much on the plate at a time, since the glue can dry in minutes if you aren't working quickly.  
I coat the backside of the leaf and lay aside to dry about 30 seconds before putting it into the design.