head table decorations
Following links on this website and making a purchase could result in a commission to the owner of the website
For the final flower, we're using one of my absolute favorites - astilbe.  This feathery flower comes in soft ivory, blush pinks, red and deep pinks.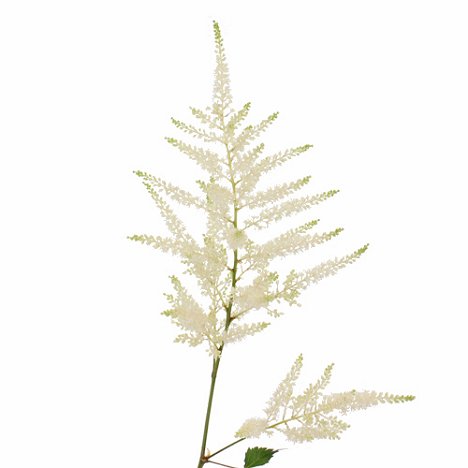 The first stem is inserted straight out the front, under the lavender roses.
Insert the second under the two hydrangea blooms.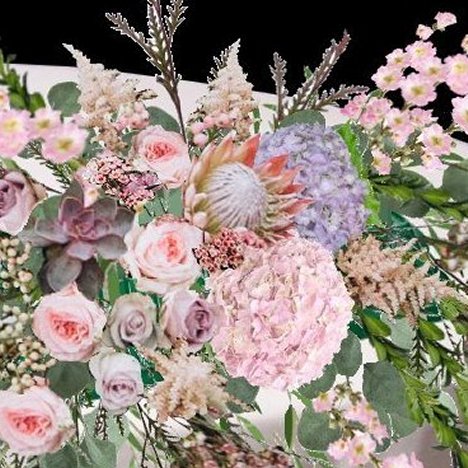 Insert the remain stems wherever there is an open hole.
Here is the final design.  I'm sure yours will look just as amazing!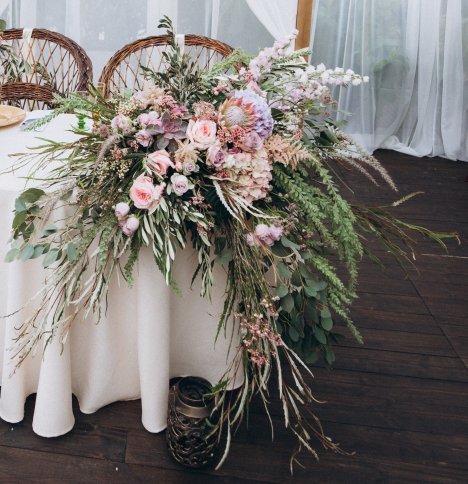 When completely finished, use Floralock Stem adhesive.  Shake the can thoroughly so that all the glue is aerated.  Fit the red straw to the nozzle and insert carefully in between the flower heads.  Squirt in short bursts around the flower stems.  The glue will flow over and lock the stems into place.
Be sure to do short bursts, as too much can drip out over the table top.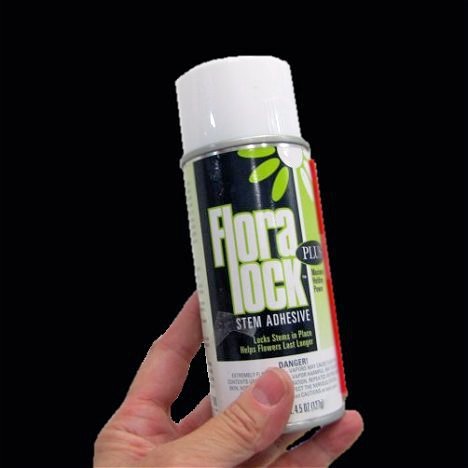 Once finished, be sure to keep the foam saturated with water and mist well with a flower sealant such as Finishing Touch or Crowning Glory.  This spray hydrates the petals and keeps the moisture locked into them.  Air conditioning and heat are both very drying to the flowers.  This will help extend the life of your wedding arrangements.