head table decorations
Following links on this website and making a purchase could result in a commission to the owner of the website
The lavender roses should have an angled cut and inserted upward from the bottom left side.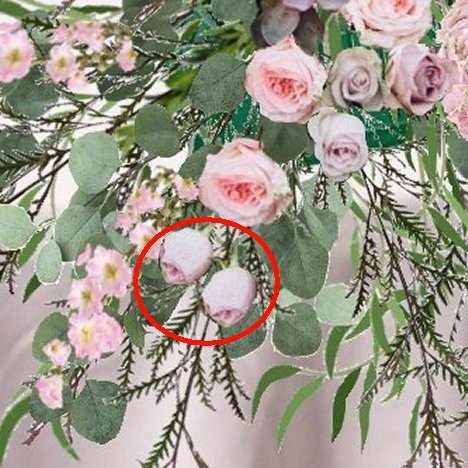 Insert more clusters of the blue rose and point it up towards the back on the upper left side.
Wax flower is a beautiful filler.  It comes in shades of pinks, whites and lavenders.  It does have a grassy look foliage.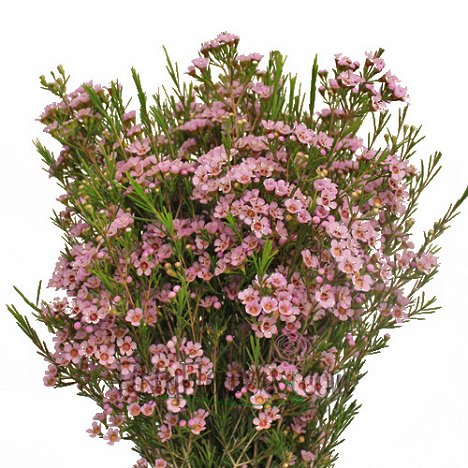 Cluster several stems together to create a massed look.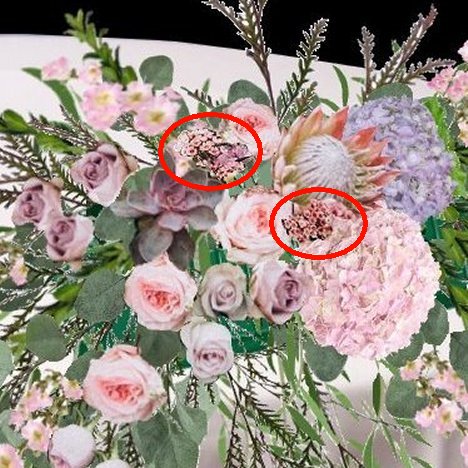 Keep a whole stems for inserting from the bottom and creating an overflow over the greens draped over the front.
You're getting close to the end.  At this point, the remaining flowers are fillers and need to be tucked in here and there, filling any open holes.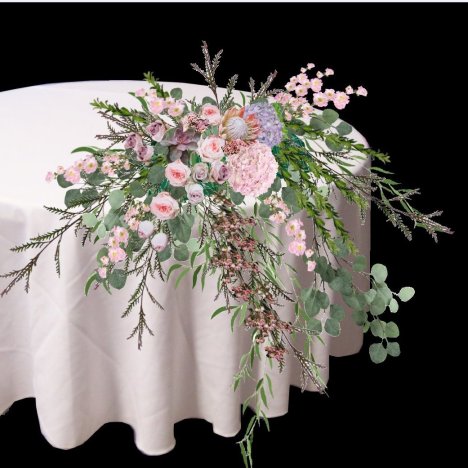 The stems are very slender and can be inserted easily even into foam that has a lot of flower stems already inserted.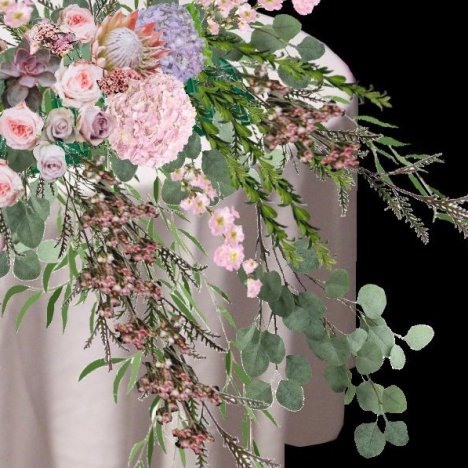 Make sure they has a mass of flowers, as this arrangement is so large that the small filler heads have to have a massed look to be seen.
Now for some small filler berries.  I think these are a form of pepper berry, but I like to substitute white hypericum instead, as they are available all year round.
Hypericum comes in lots of different colors and are fun to design with.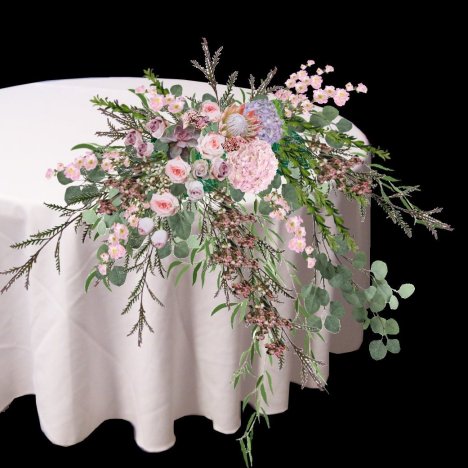 I also included the choice of Rice Flower in the product list.  I love Rice flower, but it does have a strong scent like an onion, and some people dislike it because of that.