head table decor
Following links on this website and making a purchase could result in a commission to the owner of the website
This head table decor is now coming together quickly.  I love these big pieces, as the big heads of the flowers fill in very quickly, but has a big, lush WOW!! factor!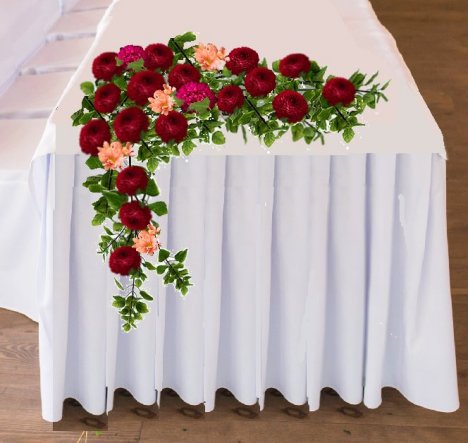 Stand back occasionally, and move around to view from different angles.  Now is the time you may need to fill in some open areas with another flower cluster or some of the leather leaf fern.
This design features trailing ivy.  I recommend that you soak your ivy (without flower food - just clear water) in a tepid bath of water.  This water bath will temper your ivy, filling it with moisture.  The lightweight stems have trouble pulling water up such a long stem.  This bath helps keep all the leaves moist and fresh.
Cut the tendrils long, inserting deep into the foam and draping over the table edge.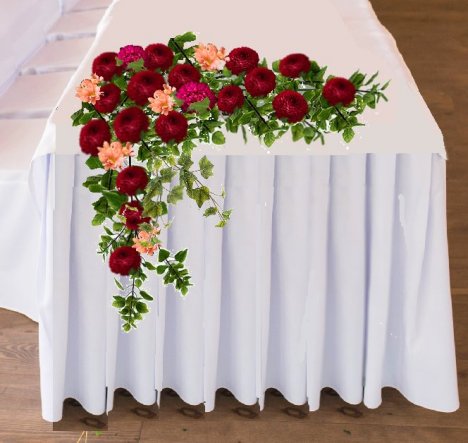 The ivy gives you another texture and color, breaking up the monotony of the dark smoke bush.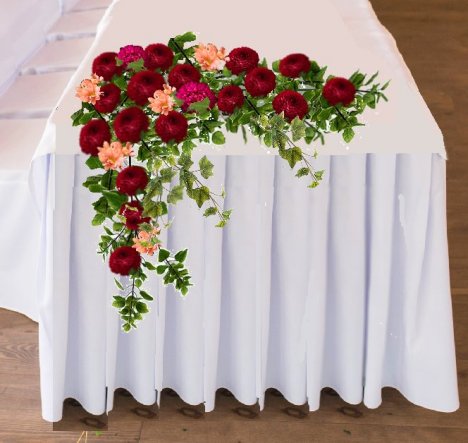 If you wish, you can insert one end of the ivy and trail over the flower heads.  To do this, I use wooden Cowee picks,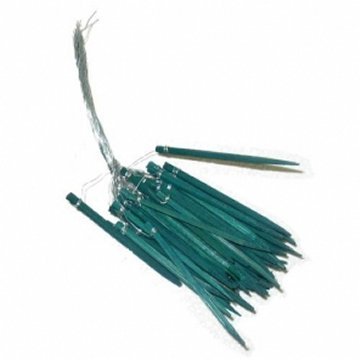 Wrap the ivy end onto one wired pick, insert deeply into the foam, and wire the other end, draping over the flower heads and pinning into place.  Don't pin so tightly that the ivy looks tightly strained.  The porous wood of the wired picks soak up the water, causing them to swell and stay tightly in space in the design .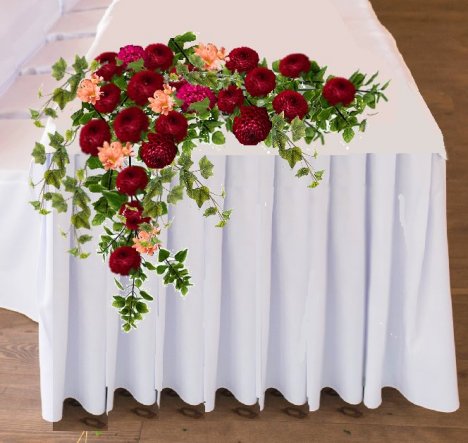 Finish by looking at the flower design from all sides, tucking in any extra flower head or greens, so all the mechanics are covered.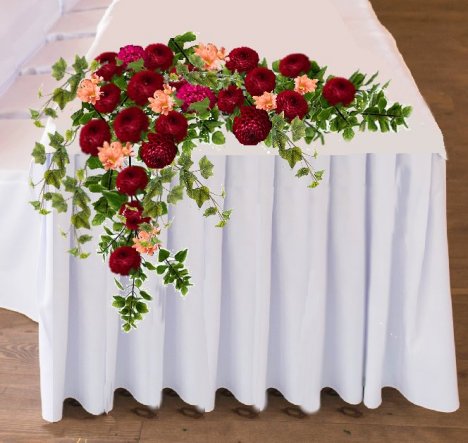 The fun of flower designing is that you can change the look to insert your own creativity.  The goal of this tutorial is not to have your piece look exactly like this one, but rather to show you how to put together the mechanics, protect the table tops and have a piece that doesn't move, even if the table is jostled or jerked.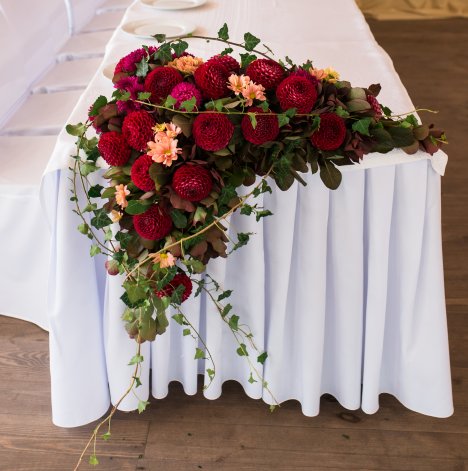 Once the design is done, shake the can of Floralock throughly and insert the red nozzle.  Squirt in sort bursts, using quick sprays close to insertion points.  Too much at a time can cause leaking over the sides.  Take care that all the stems of the cascade are covered and ensured not to come out of the design.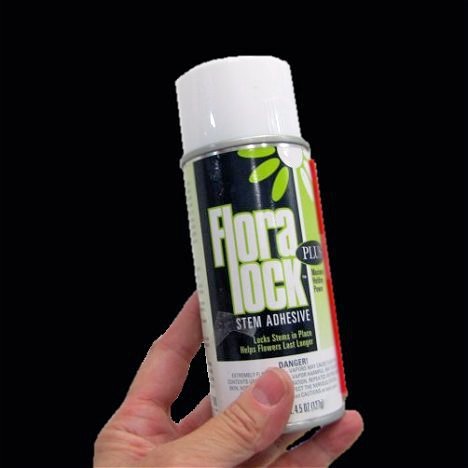 Don't forget the Finishing Touch.  A flower sealant will keep the the dehydration to a minimum, giving your flower heads a longer life and slowing transparency.