Hand Tied Bridal Bouquets
Adding in Leather Leaf Fern
I'm going to add in an inexpensive greenery to surround the flower heads.  Leather leaf fern is a standard product at every flower shop and is very reasonably priced.  Unfortunately, many wholesale farms require that you purchase an outrageous amount of greenery before they ship.  I like to mix and match different varieties of greens and flowers.  If I ordered the minimums, it would require an lot more flowers than I need.
I sell flowers and greens by single bunches.  My prices may be higher (not always!), but I give you more freedom.  Most brides get exactly what they want in the quantities they want and still have money left over to purchase the products needed to process your flowers correctly.
I have "one stop shopping" - everything you need in one place in order to create beautiful flower designs, including all the hard goods like bouquet holders, florist foam, flower sealants and more.  The products are shipped out of warehouses that supply professional shops all over the country, so they are of superior quality of the stuff usually found in dollar stores or ebay auctions.
Leather leaf is packed by weight, with generally 20 - 25 stems in a single bunch.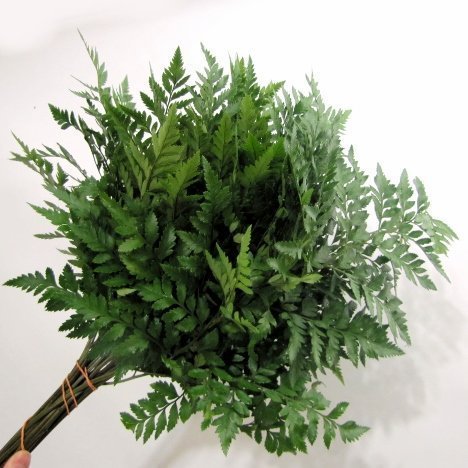 You can usually remove the bottom two to four lateral branches and set them aside to use in boutonnieres, corsages or centerpieces.  The tip portion is what you need to create a foliage collar around this hand tied bridal bouquet.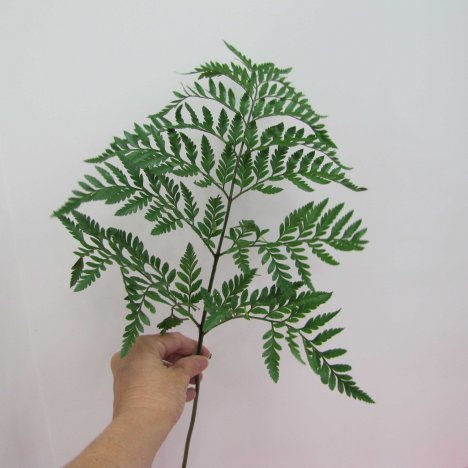 Here I am removing the bottom leaves.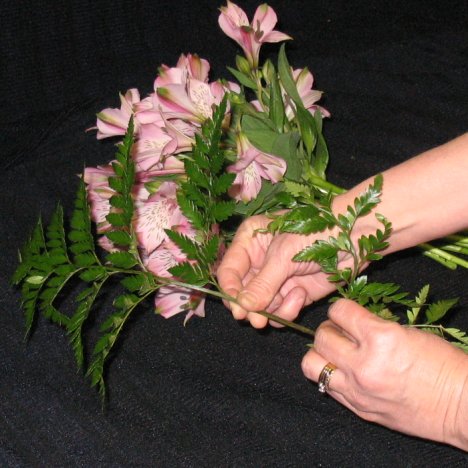 You can see that only the top portion of the leather leaf is what is going to be place against the base of the flower heads.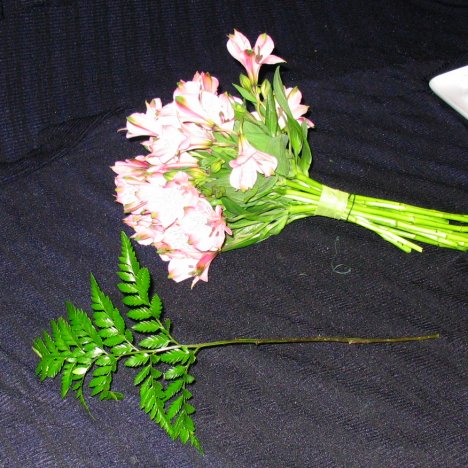 Face the "right side" of the leaf upwards and place it against the stems of the bouquet.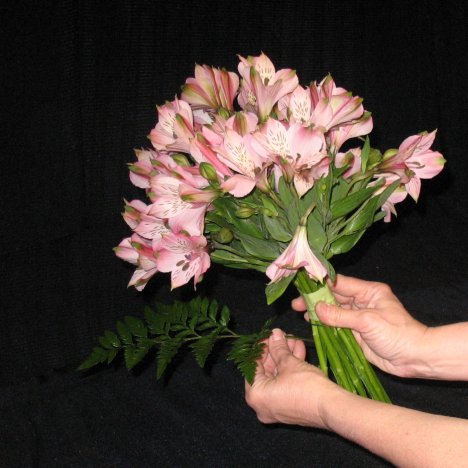 Tape it into place with floral tape, making sure it is tightly bound.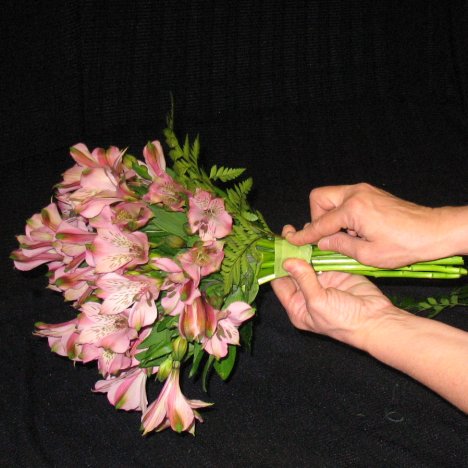 Don't forget to inspect your bouquet and snip off any broken or bruised stems.  You can set these aside and place in water for use in corsage or boutonniere work if the bloom still looks good.
Free Flower Tutorials