Flower Corsage Tutorial
Following links on this website and making a purchase could result in a commission to the owner of the website
Once all your flowers, leaves and buds are wired, you can begin assembling your corsage. Tape a leaf cluster behind the button stem.
I then lay a wired carnation against the yellow button stem.  Because I wired the stems, I can easily bend the it out from the button's stem, creating a 45 degree angle .  
Make the carnation head shorter, coming just under the button pomp's head.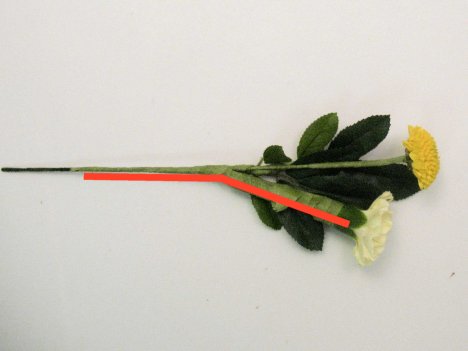 I snip off a cluster of hypericum berries, giving me a small lateral of about 6 - 8 berries.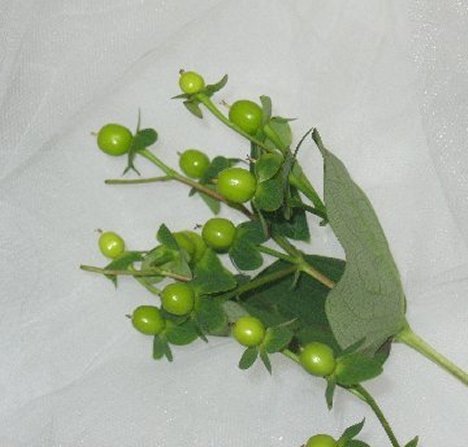 Hypericum stems are already slender, so I did not wire them.  I laid it against the first cluster of flowers and taped into place.  Take care to spay the berries outward and cluster them in among and around the beginning flower heads as shown.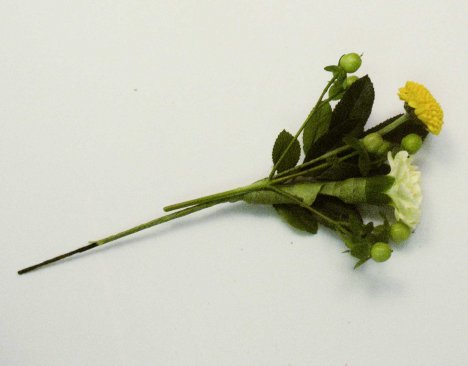 I then added another carnation head, this time dropping it even lower on the stem and bending it out in the opposite direction from the first carnation head.