Flower Corsage Tutorial
Following links on this website and making a purchase could result in a commission to the owner of the website
Now it is time to join the two completed halves together.  Bent the longer stems in gentle curves and slide the two parts together so the bottoms of each flowers are close together.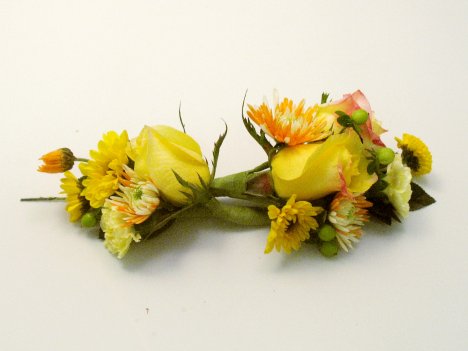 I press the curved, taped stems tightly, the natural clinging action of the tape helps hold it in place.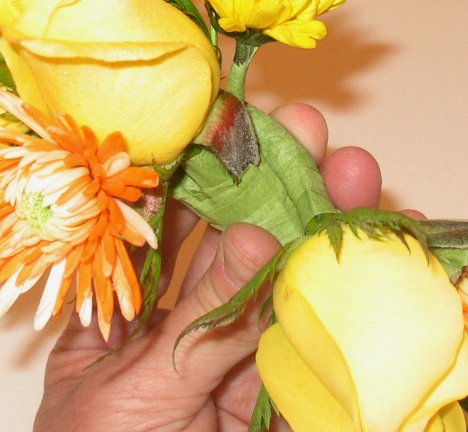 You could wire these two halves, but I usually just use more floral tape to wrap around the center, fastening them tightly in place.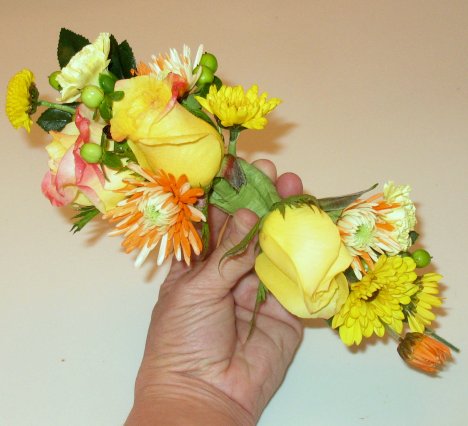 You'll have to keep the corsage held tightly in place with one hand as you wind the first couple winding around the joined stems.  Tape tightly in place.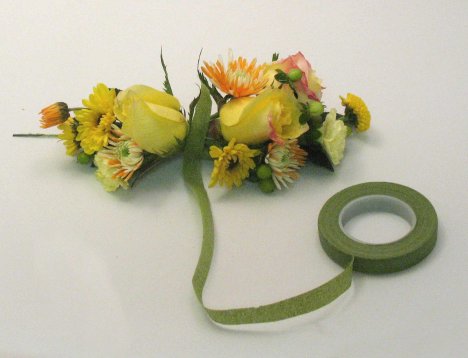 I'm going to now place a length of the corsage ribbon, sliding it under the bound corsage so I can use the ribbon to tie it tightly before tying the bow in place.