flower centerpieces
Long and low designs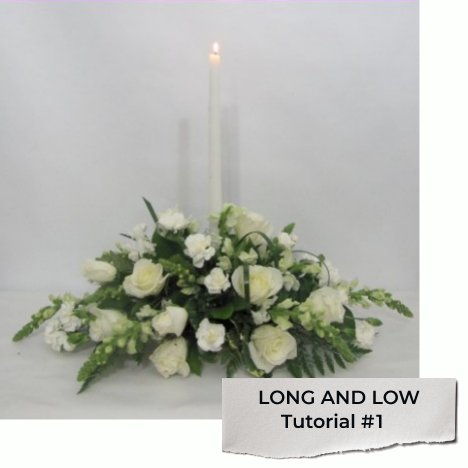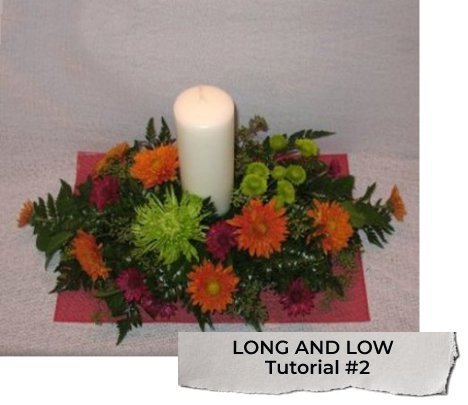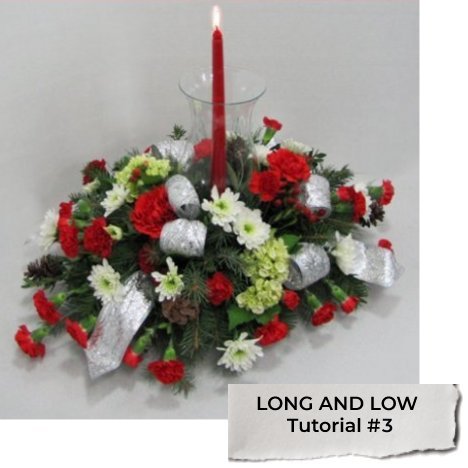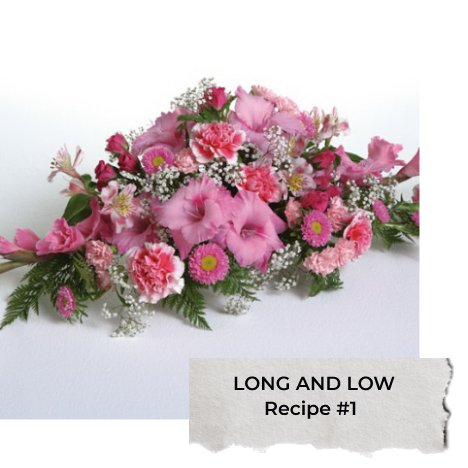 Flower centerpieces shown above were called  "long and lows" when I was designing in a flower shop.  They can come in different colors and flower varieties, but the construction is basically the same regardless of the size of the centerpiece.
The idea is that they fit well on an average table, but are low enough for the guests dining together and be able to see over the flowers.  It's difficult to hold a conversation if you can't see someone's face.  You can achieve this by either elevating the flowers or keeping them lower on the table.
It's a good idea to measure your table widths and lengths.  You can then visualize how long and how wide your flowers should be that they don't crowd your table settings.
Creating a long and low doesn't mean it HAS to have candles, but you should check with your venue and be lit candles are allowed. They may have certain restrictions, such as insisting that the candles be enclosed within globes or hurricane vases.  Some rental halls forbid any type of candles.  It's best to always be sure before selecting your style of floral design.  I do like using either globes or floating candles because of safety issues.  
You can easily make a centerpiece longer by extending your greenery and flower stems longer.  Tightly massed flowers has become a popular design style, but it does increase the cost of flowers dramatically.  If you are on a tight wedding budget, opt for mixing flowers and bulk greenery together.  The greens should help stretch out your overall cost for flowers.