pink boutonniere
Following links on this website and making a purchase could result in a commission to the owner of the website
There's so many choices on how to finish this pink boutonniere.  Let's have some fun with this boutonniere by adding some decorative colored wire.  Oasis Metallic Wire comes in 10 great colors to match or accessorize your own wedding palette. 
It's fun to add color and shine to both boutonnieres and corsages with this great product.  Begin in the back by piercing the cut end into the back of the boutonniere and burying it into the design.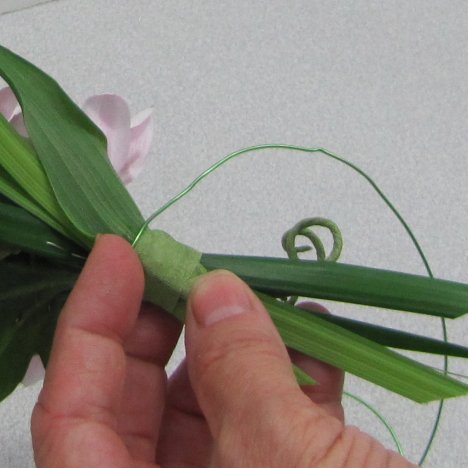 Wrap the wire around the boutonniere several times.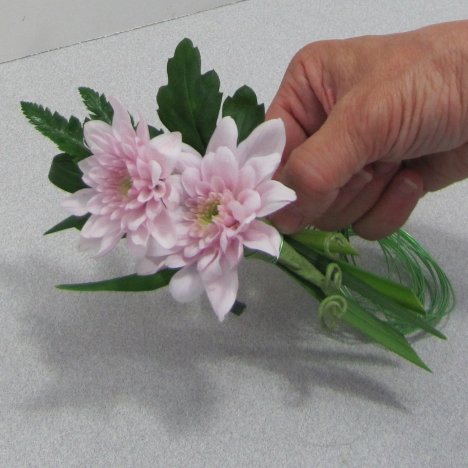 This wire is meant to be seen and not concealed.  It is part of the decorative design of the boutonniere.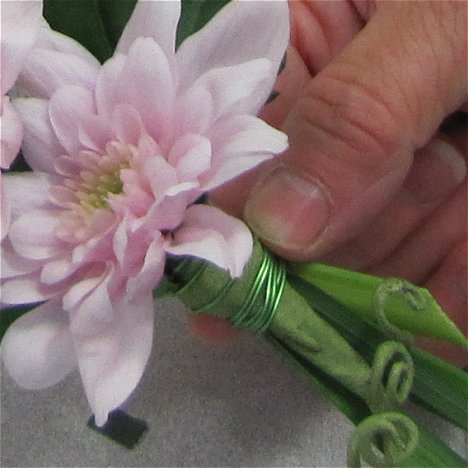 Wrap down the stem carefully, creating an unbroken wrap of color.

Wrap down far enough that the wire can be seen under the flower heads.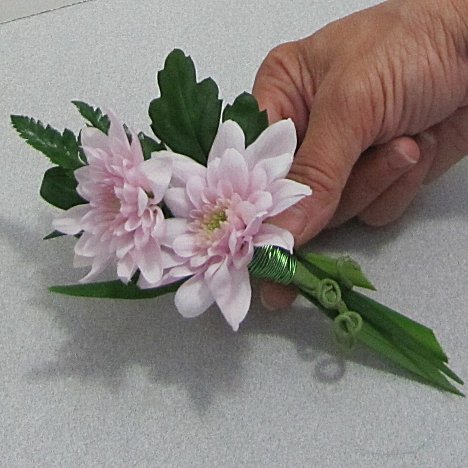 The design is nearly complete, but I'm going to add one more look with the wire by making wide loops and adding them to the left side of the boutonniere.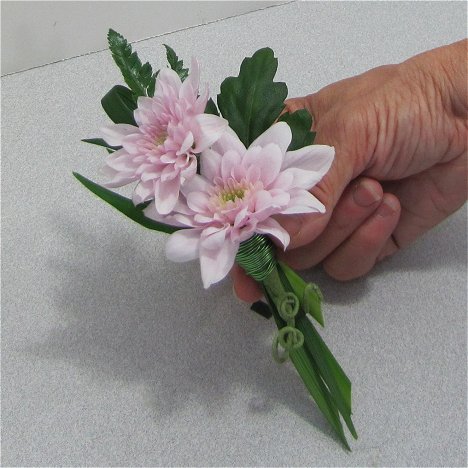 I wanted to add a little pizzaz by adding the sparkle of diamante pins.  These 2" pins have to be cut before inserting into the center of the flower and the boutonniere stem.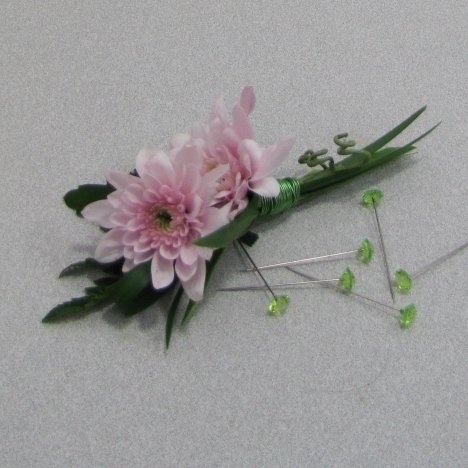 Please be very careful when cutting the diamante pins.  Wear protective eye goggles and bury the length of the pin in styrofoam.  Use a pair of wire cutters to cut the pin to the desired length.
Safely dispose of the foam with the buried stems in a manner that will not injure anyone disposing of the trash later.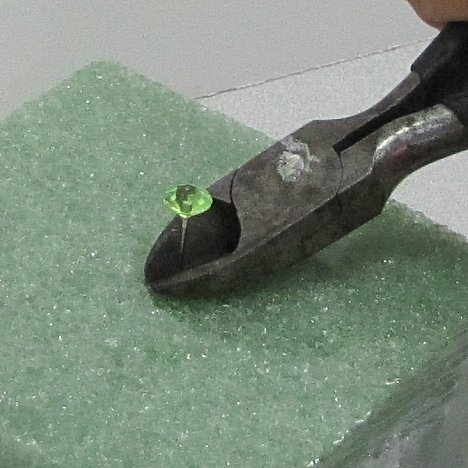 The shortened pins can be inserted into the center of each flower of the boutonniere.
I also put one of the shortened diamante pins in the stem of the boutonniere right below the flower head for a little extra sparkle.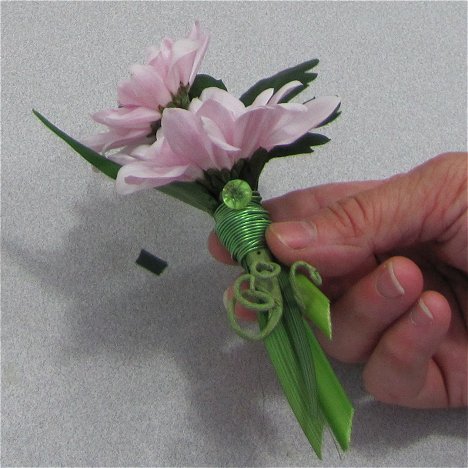 I decided the design needed just a couple more loops of metallic wire on the left side.

Those are the simple instructions for making a mum boutonniere.  You can substitute daisies if you wish.  Other flowers, such as roses or carnations, are simply wired a little differently, but the other steps are basically the same.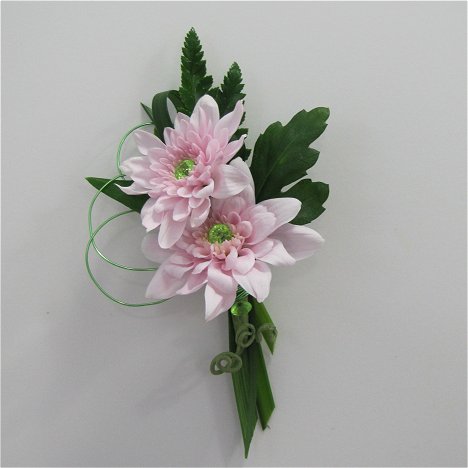 Don't forget the important step of sealing the flower petals.  Since these flower designs don't have a constant water source, hydrating and sealing the petals is an important step in keeping the flowers fresh throughout your wedding day.
Refrigerate if possible and don't put them in the back.  Household Refrigerators are sometimes colder in the back than the front and can freeze flowers if you aren't careful.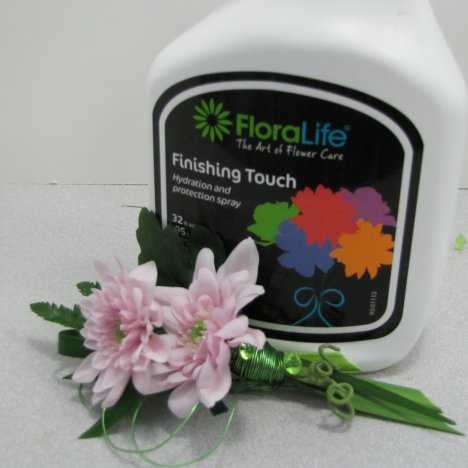 Use corsage pins, Easy Boutonniere pins or Boutstix to attach the lapel flower to the tux.  Remember NOT to use boutonniere magnets on anyone with a heart or other electrical pacemaker.