easy centerpieces
Following links on this website and making a purchase could result in a commission to the owner of the website
These easy centerpieces flower up fast.  The next blooms are these green button mums.  The bright color makes this a favorite of many brides.  Notice the long laterals that can be cut apart and inserted into the design separately.  Keep in mind that these are a living product and there is no guarantee that every green buttons will be this way.
These flowers hold up extremely well - even in hot weather.  They are also available in pinks, lavenders and white.  If you want to intensify the colors, you can always spray with flower dyes.  They are safe for flowers and allow you to apply in layers to get the exact color you want.
I cut this lateral off the main stem and am going to begin inserting them in between the roses.
Notice that I tucked these a little deeper into the design.  Staggering the length of the flowers give more depth perception rather every one being the same length.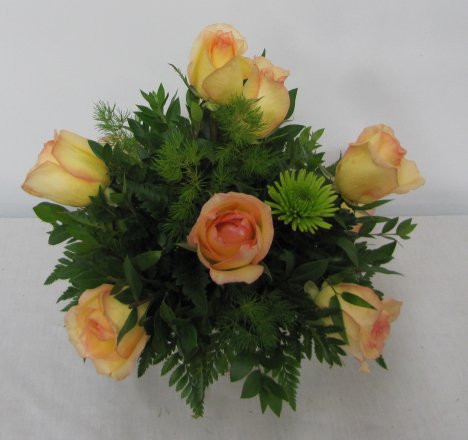 See how these flowers area great contrast color.  I also love when these are used against pink, which give a stunning color palette.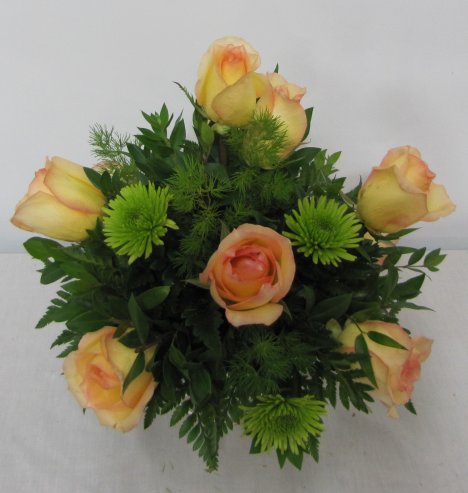 Continue adding your green buttons in the spaces in between the rose heads.
Here's the side view to give you another look at how the flowers are placed in this arrangement.
I'm now done with these flowers and ready to move on to the white daisies.