Wedding Corsage Tutorial
Following links on this website and making a purchase could result in a commission to the owner of the website
Many of the newer wrist corsage bands are designed to be used for various methods of construction and design.  They can be used for traditional wired corsages, tied on corsages or glued corsages.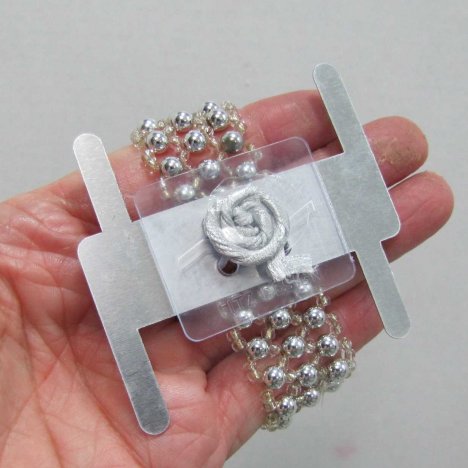 Many bands are flexible and stretch to accommodate various wrist sizes.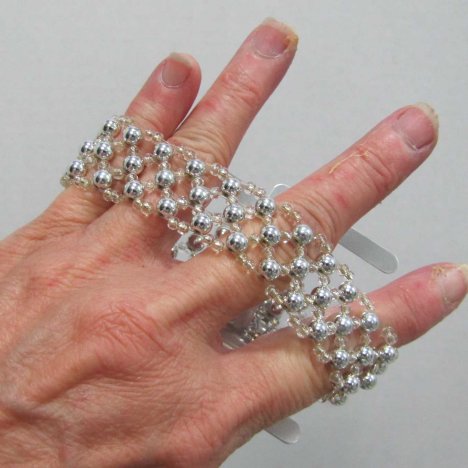 Since I will be demonstrating the floral adhesive method, I am going to remove the excess ribbon used to tie wired corsages onto the bracelet.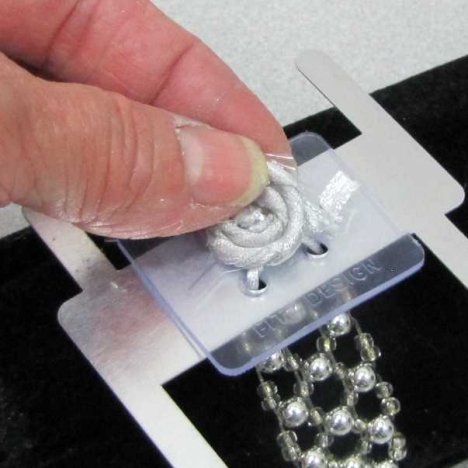 Untwist the ribbon and unfurl it to full length.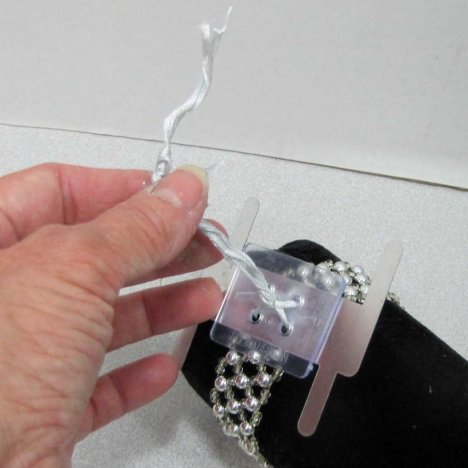 Tie several square knots to be sure the ribbon is securely holding the silicon square onto the corsage bracelet then snip off the excess ribbon with a sharp pair of ribbon shears.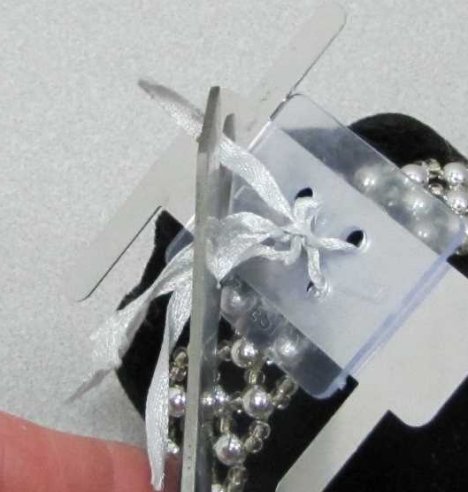 The knotted ribbon holds the silicone square to the corsage bracelet.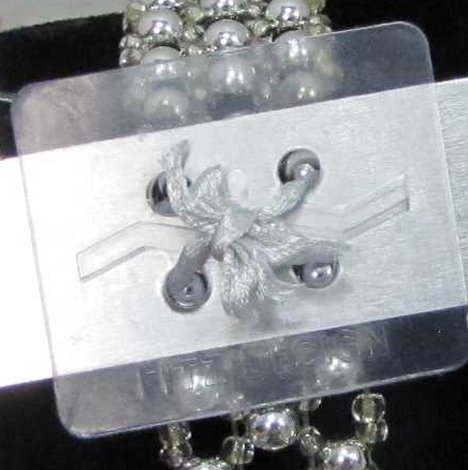 Cold floral adhesive is slower to adhere, but holds fresh flowers tightly without harm to the flowers.  Floral adhesive does not crack or pop off like hot or cool melt glue does when stored in refrigeration.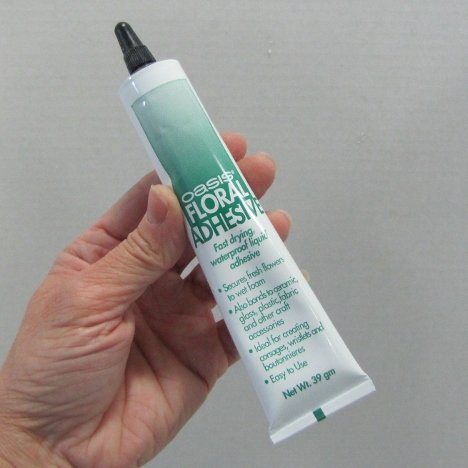 The glue is under pressure and comes out of the tube quickly.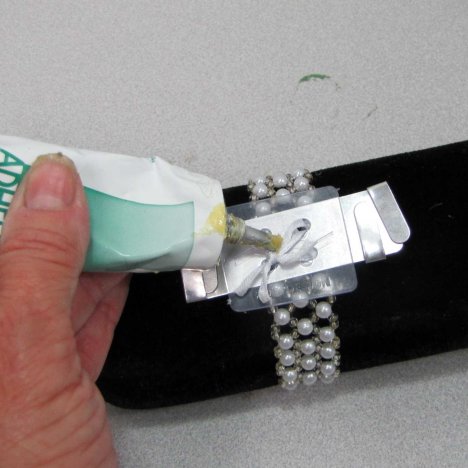 I use a pearl headed pin to insert into the glue between uses.  It's easier than the cap because it won't glue like a cap to the tip of the tube adhesive.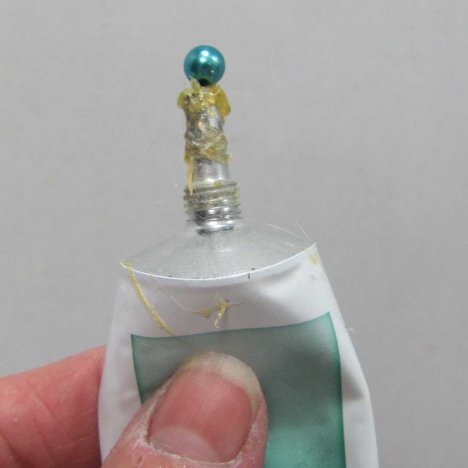 For the glue method, I folded down the aluminium tabs and spread the glue on top of the surface.  You have to work quickly.  If you'd rather take your time, spread the glue on one leaf at a time and apply to the corsage bracelet surface.