Church Wedding Flowers
Following links on this website and making a purchase could result in a commission to the owner of the website
Large palms are excellent for church or ceremony displays.  
The large palms give a nice background for your flowers and green in a container very quickly for minimum cost.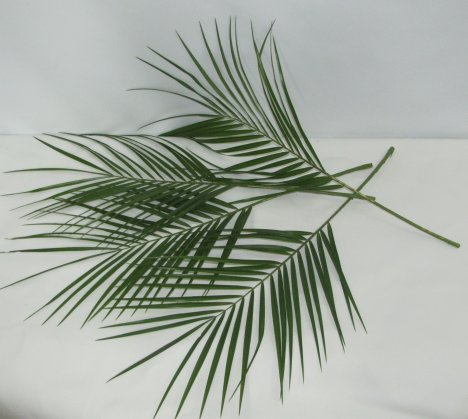 Greenery stems should be washed free of dirt and feel firm to the touch.  Slimy build up means bacteria has set in the the greenery is at the point of decay.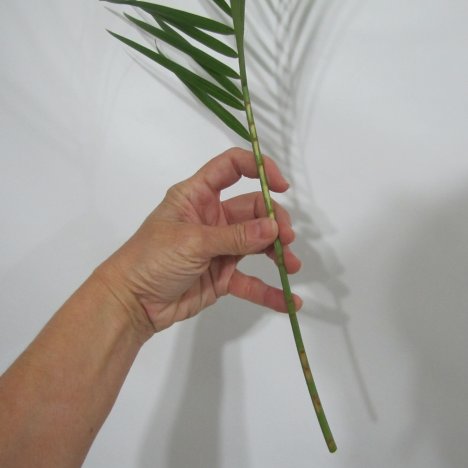 You can either snap off the excess stem or cut it with a sharp florist knife.  Always be very careful to cut flowers and greenery correctly.  Grip the knife firmly, keep in mind wet greens can be slippery.  Don't slash, put place the blade of the knife against the stem and pull down.  Take care, because florist knives are very sharp and fresh greenery can be  tough to cut.  Take care not to cause injury to yourself.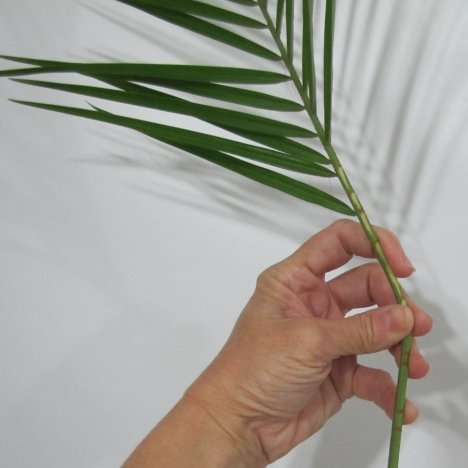 Insert your stems deep enough to be secure, but not so deep that you begin to clash stems against one another in the design.  You have a lot of greenery and flower stems that have to share the same space in the florist foam.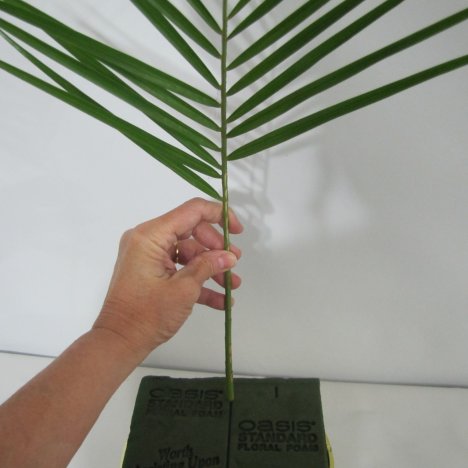 Always use the natural curve of the flowers and greenery to advantage.  In this case, I let the greenery stand straight up and curve gently towards the back of the design.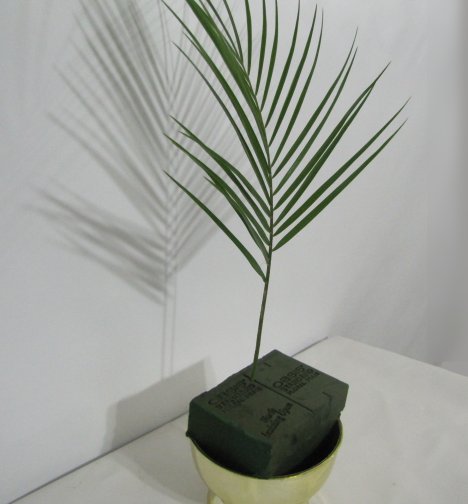 Notice I left the greenery very tall.  Remember - for the front of a church sanctuary, bigger is better.  Arrangements that look big on your kitchen counter can look very small in front of a church.
Think about the final size and make arrangements to deliver your bigger florals in a van where the seats lie flat.  You'll need all the space you can get.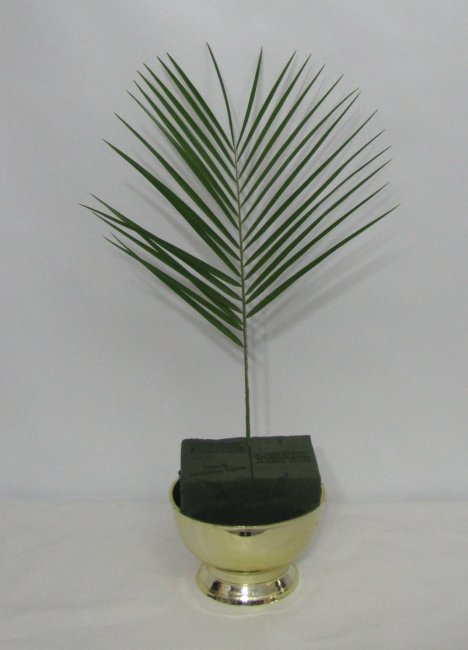 I insert my second palm on the right side, the curve flaring out and downward.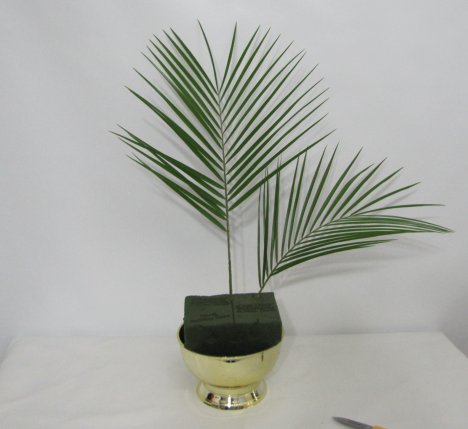 The third palm I mimic the same going to the left of the center.