Church flowers decorations
Church flowers decorations can be made to look larger with the use of inexpensive greens.  Jade palms are used every day by flower shops to fill out a framework for large floral arrangements.  It has a glossy green color with tapered ends.  Don't worry if every leaf isn't perfect.  Simply use your flower scissors (not your ribbon shears!) to cut any discolored or bad portions off. 
Keep in mind when you process your fresh greens to store them in clean water.  Do not add flower food, as it may cause the leaves to turn yellow.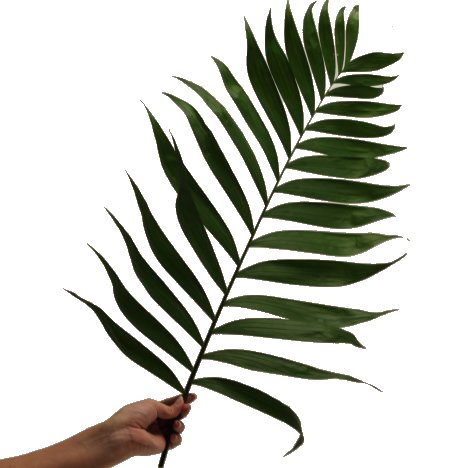 I begin my candelabra spray by inserting a stem of jade at an angle under the center of the Oasis Jumbo cage, giving it a slant to the left.
I added a second one a little farther to the left with the same parallel angle.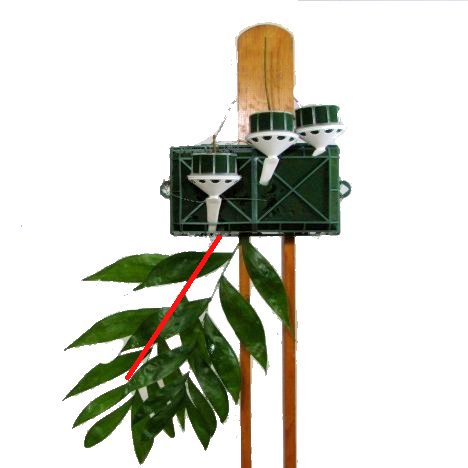 Balance the design with another jade stem on the upper right, continuing the line of the greenery.
I placed another jade upward, always inserting these framework stems into the sides of the rectangle foam.
I shortened the next couple of pieces, inserting the two pieces on the left and right as shown below.
You can see the outer framework of this church decoration filling in nicely.  Remember that greens are usually used to define the size of the arrangement and help conceal the working mechanics (such as the foam, wires and bouquet holders) in the design.
I cut shortened pieces of jade, folding them and inserting deep into the center of the foam cage, pointing straight outward from the middle.  You can use the leftover stems in this jade bunch to create more church flowers decorations.
Sometimes wholesale flower sites insist you buy "minimums" of a specified green variety.  I dislike forcing my customers to buy huge quantities of what should be a relatively cheap product.  It prevents the bride from having total control over her flower designs.  I always urge my brides to take a close look at the details of her purchase.  Just because they claim to have "free shipping" sometimes disguises the fact that they short the amount of "bunches" to contain less stems than a typical wholesale flower bunch. 
Nothing is "free".  It is all calculated into the cost.  I sell both my greenery and my flowers in full grower's bunches - the same way professional florists are allowed to buy.  I also sell in single bunches, requiring no minimum purchase, thus allowing the bride to use a variety of greens which will create more interesting bouquets, corsages and boutonnieres.
Check out all available greens in my online store.  Buy only what you need, saving in the long run even if you have to spend a bit more on each bunch.