Candle Centerpieces
Following links on this website and making a purchase could result in a commission to the owner of the website
I'm going to use just a few quick blooms to add some color and interest to the design.  You can certainly add a lot more variety than I show, using your choice of flowers.
This is Eryngium - often commonly referred to as blue thistle.  The lovely shade of blue and the unique flower head is a lovely addition to any flower arrangement.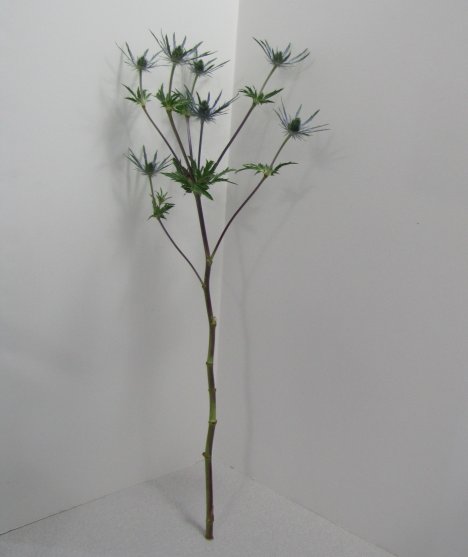 Here is what one grower's bunch looks like.  Grower's bunches are either packed by weight or by number of stems (of individual flowers like roses or carnations).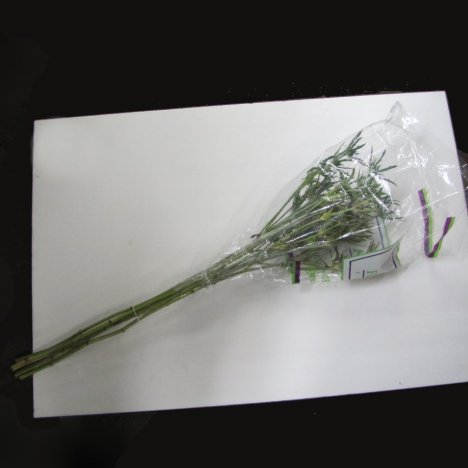 I'm also fond of the Moonlight carnations, which come in different shades of purple from deepest dark plum to light lavender.  These are available in both standard carnations or miniature (spray) carnations.
Here's a closeup of the spray carnations I used.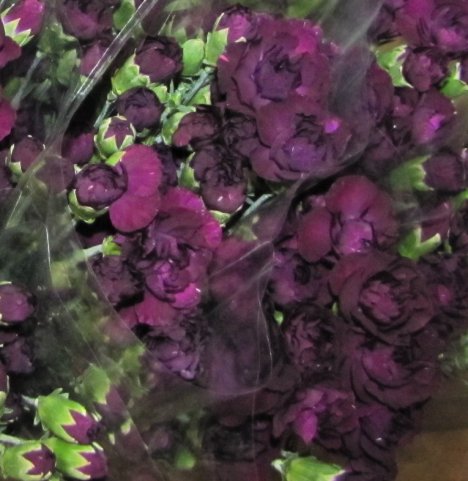 You can see once I open the plastic sleeves and allow the stems time to rehydrate in a bucket of water that the flower heads pop out and the laterals spread open wide.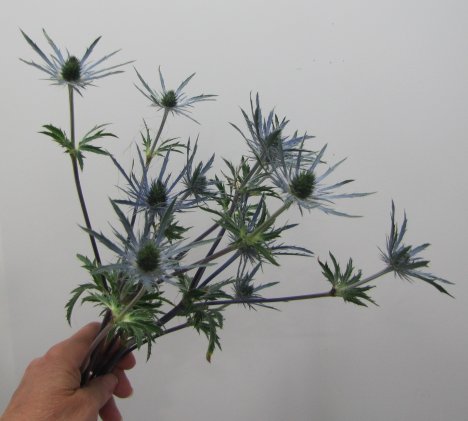 It's easy to cut the separate laterals apart and insert them into the flower arrangement.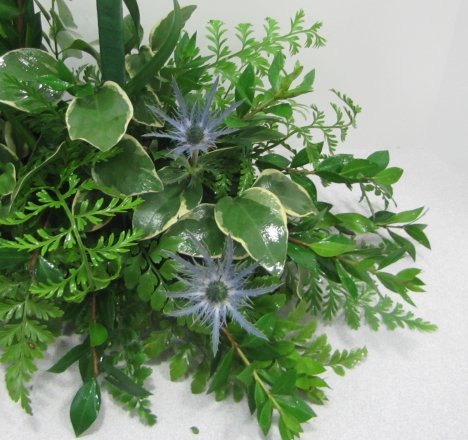 Stagger the height, following the lead of the staggered candles.
Then I just tucked in a few heads of the dark purple carnations for some depth contrast.