Candle Centerpieces
Choosing the Candles
As there are differences in quality of flower foam - the same is true of wedding candles.  Cheaper candles are made from products that melt down very quickly.  I stick with Patrician - a quality candle make with a variety of candles that are still dipped and created from products that produce a slow, steady burn.
ALWAYS check with your venue first to see if candles are allowed and whether there are any restrictions on their use.  Take care that flames are protected in globes or floating in water if possible.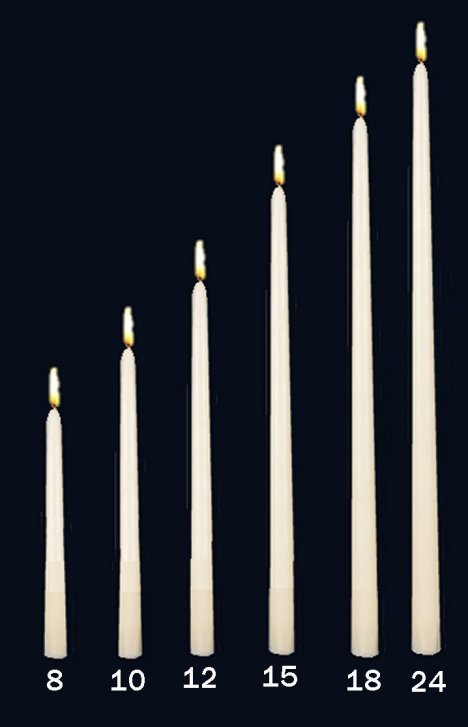 Pillar candles are available in a variety of colors and sizes.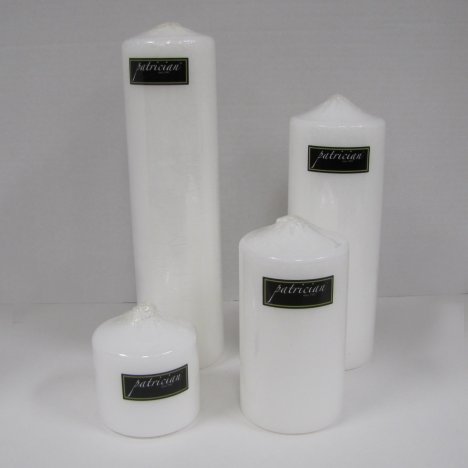 Professionals use a variety of candle stakes to insert and hold candles securely in their flower arrangements.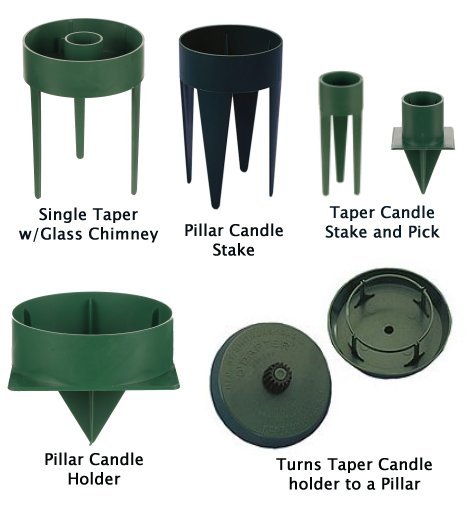 These by Oasis are designed for both Pillar candles and standard sized taper candles.

They are available for standard 3 inch pillar candles and allow you to easily add them to centerpieces.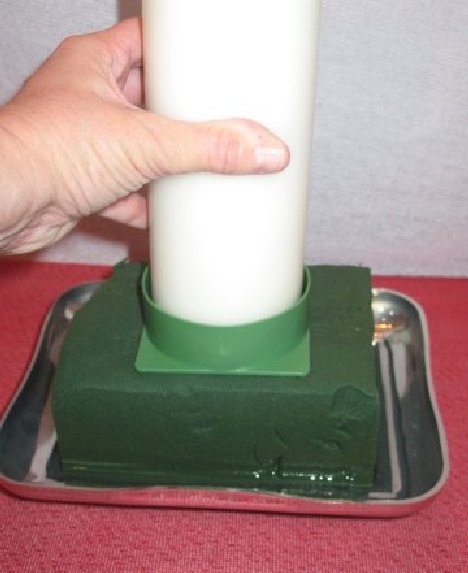 Need a taper candle that you can fit a glass globe around?  There are specialty stakes for this purpose as well.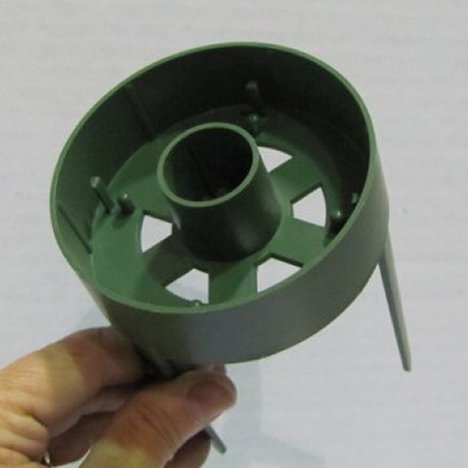 They are shaped differently depending on the manufacturer, but all work well.
Instead of stakes, some have a deep prong that inserts into the foam surface.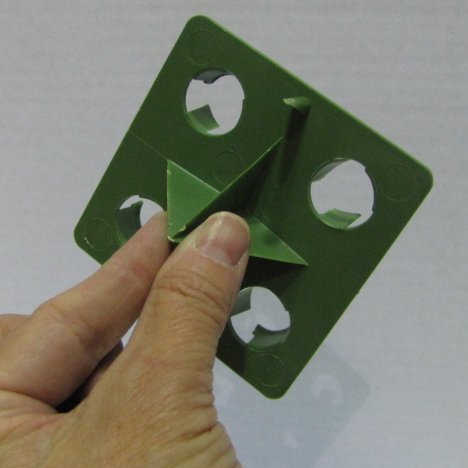 The raised corners clip in and hold large glass chimneys snugly.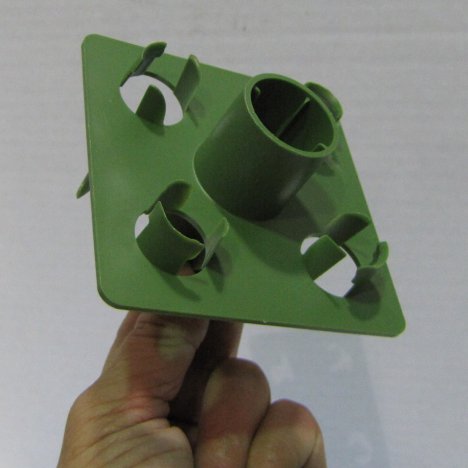 Always place these first on the foam BEFORE you begin to green in the arrangement.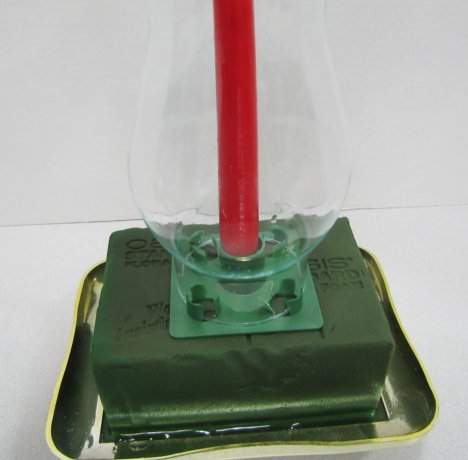 Single taper candles also have a special holder just for them.  It holds the candle without having to bury the candle deep into the foam (losing the use of a good portion of the candle that way).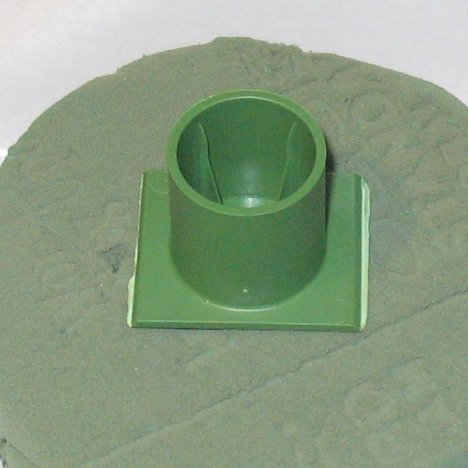 I also use anchor pins and florist clay for a quick way to secure candles into foam.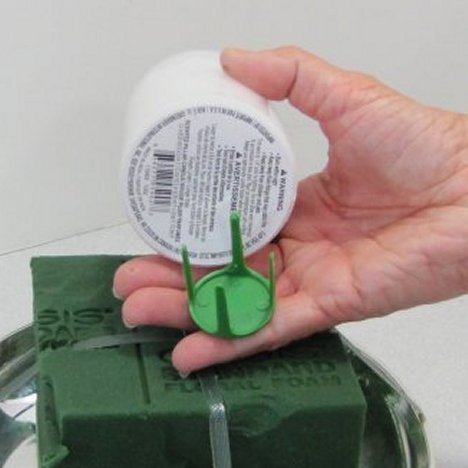 Flatten a small ball of clay on the bottom of the candle and press the anchor pin firmly against it.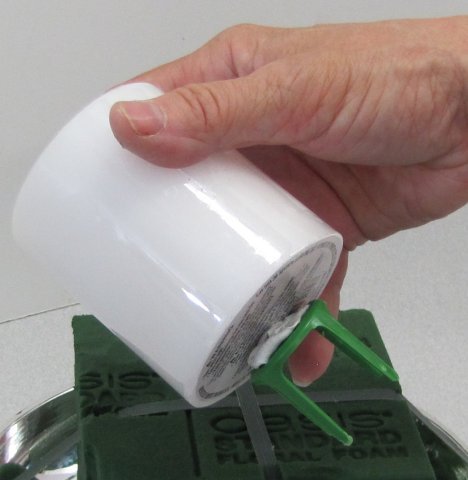 Press down firmly, anchoring the candle on top of the brick of foam.