Wedding Flower Bouquets
Bouquet Holder Choices
This tutorial shows a bouquet holder where the handle separates from the foam head.  This particular holder is not available in the United States.  The closest to it is the Oasis Belle Grande holder that mimics the same look, but the handle is stationary and doesn't come apart.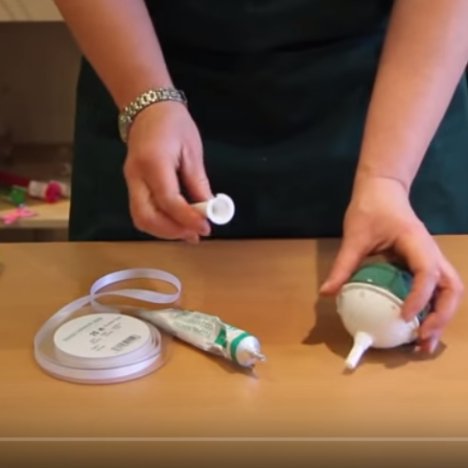 They are available in both slant handles (intended for cascading bouquets) and straight handles (intended for upright or mock hand tied bouquets.)
Unless you have a very small bouquet, I generally recommend going no smaller than a large for a typical bridal bouquet.  The more flowers you have, the more foam support you have to have.  (Flowers drink a lot more water than you realize!)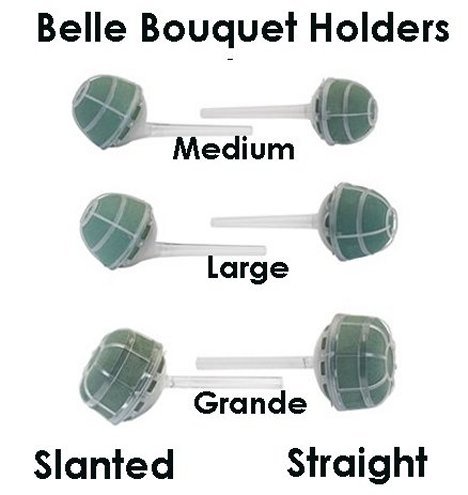 The handles are now available in a clear opaque style, meant to be able to be used in the tall tower vases if necessary.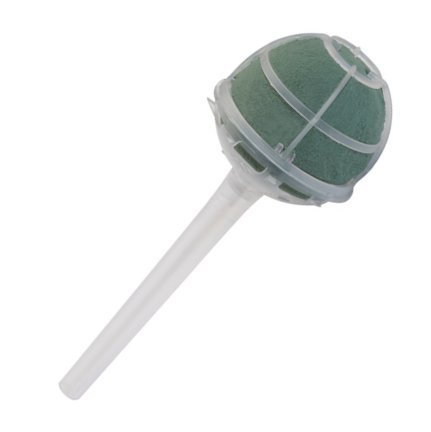 I love the green SuperWet, which has a built in wicking handle.  You can design a day or two in advance, remove the bottom cap and place in a vase of water and the wick will draw water up to replenish what the flowers drink each day.
If you use regular Belle holders, you must be sure to re-wet the foam head as the flowers pull the water out and never allow it to go dry.