aster boutonniere
Following links on this website and making a purchase could result in a commission to the owner of the website
You may want to consider using Leafshine when making boutonnieres, corsages and other wedding flowers.  When using fresh greenery, I generally encourage soaking the cut greens in a tepid water bath for a short time time to be sure the leaves are hydrated before using.  Do NOT leave leaves underwater for days, since this promotes deterioration and bacteria growth.

Hard water sometimes leaves a cloudy white residue on greenery.  Using a plant polish seals and cleans the leaves, leaving a glossy and pretty finish.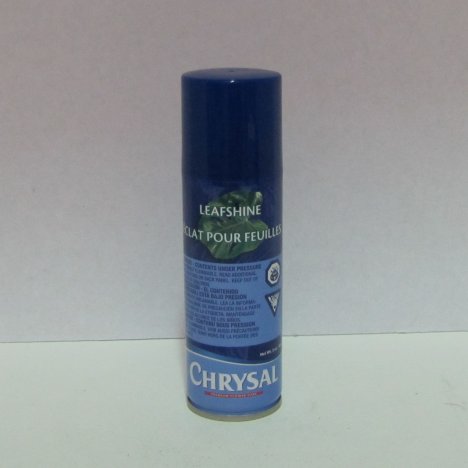 It also seals in the moisture, locking it into the greenery and helping it to have more staying power.  This is especially true when utilizing the greens off your cut flower stems.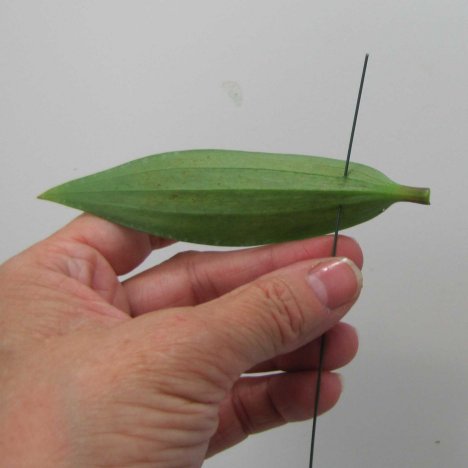 After treating your leaves properly, pierce the bottom of the leaf with a 26 gauge florist wire in a stitch pattern.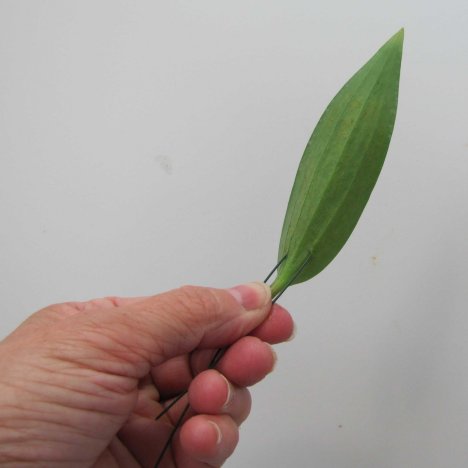 Carefully bend the wire down, so that it is parallel to the bottom stem.  Take care not to tear your leaf when doing this.  Using florist tape, wrap down the wire stem, concealing it and creating a slight "cupping" of the leaf.

Place the solitary leaf directly behind the wired aster, extending the length and line of the boutonniere.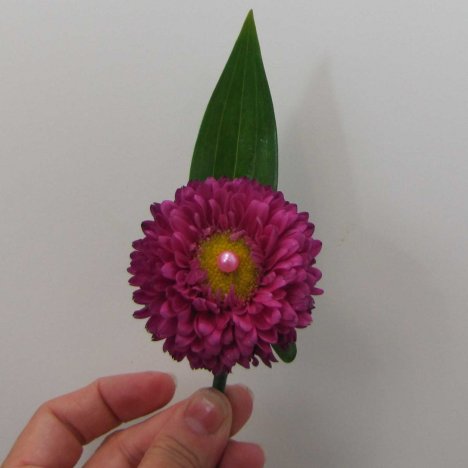 Attach the taped leaf to the back of the aster boutonniere with florist tape.  Note how the head of the aster is tilted forward and the leaf tip is showing above the flower head.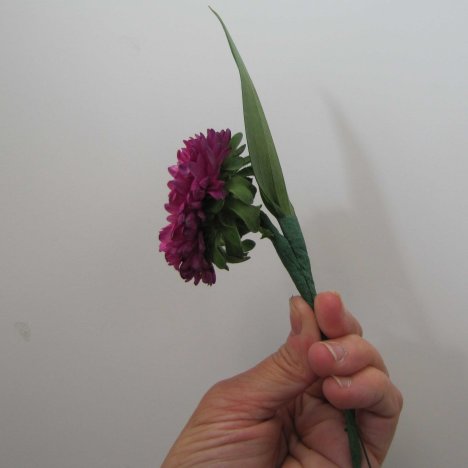 Tape securely as shown below.  Facing the flower head forward will allow it to show well when pinned to the tux lapel.