aisle decorations
Following links on this website and making a purchase could result in a commission to the owner of the website
These aisle decorations can easily be changed to a different rose color.  Roses are available in all hues of reds, green, lavender, yellow, pinks and more.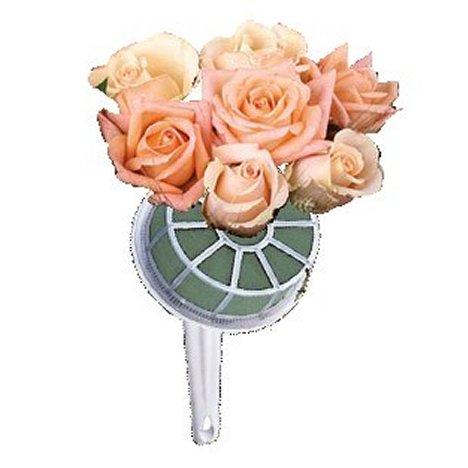 The placement of the roses is important to keep the illusion of a hand tied bouquet.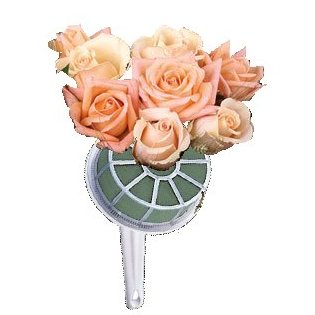 Once all the rose heads are in place, you can use the cleaned and dethorned rose stems to come out from the bottom of the bouquet holder.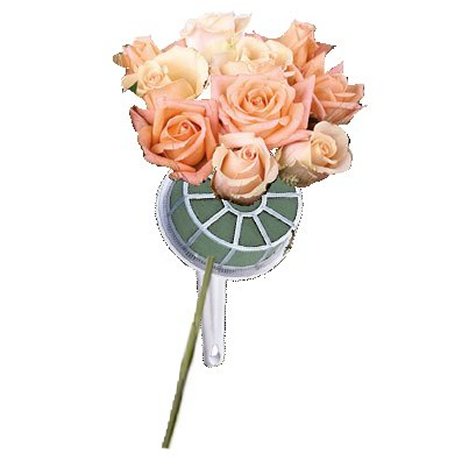 Insert the stems at angles that match a spiral pattern of a flared hand tied bouquet.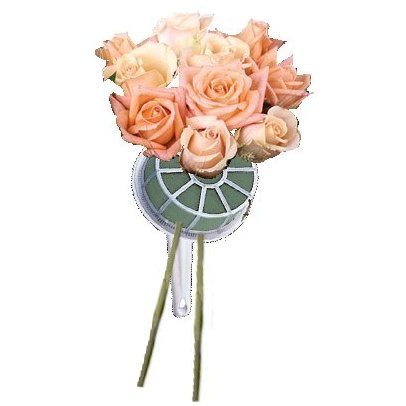 Don't insert the stems too deep into the foam.  You have to leave room in the middle for the wheat, millet and myrtle.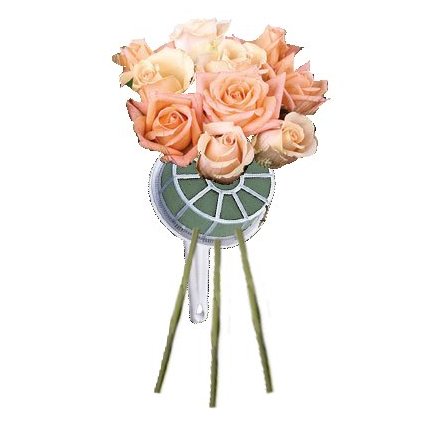 When you are satisfied with the look of the rose heads and the matching stems, you can tie a pew clip to the back of the bouquet holder.  If you want to tie the ribbon to the pew, tie a tight knot around the neck of the bouquet holder and leave long tails on both sides.  
This bouquet can be heavy and tend to topple forward.  This is why I prefer using the pew clip.
Begin to fill in around the rose heads, inserting the myrtle at an upward angle around the sides and forward angle and outward on the lower front.
Create loops of ribbon and pinch together at the cut sections, winding a wooden pick around the cut ends.  Make several loops and some long ribbon tails the same way.  Insert the bow loops into the foam, beneath the decorative grass and wheat.  Insert the picks of the ribbon tails straight up into the bottom.
Secure all the flower stems using Floralock Stem Adhesive.  Be careful to use small squirts, as too much at a time can drip down onto the handle.   Once the arrangement is done, mist well with either Finishing Touch or Crowning Glory.  Keep in cool, dark place until the wedding day.  Do not let the foam go dry.  You can rewet by dribbling water onto the foam from the back.  Fresh flowers can drink a lot of water, so you want to keep the florist foam saturated.