yellow buttonhole
Following links on this website and making a purchase could result in a commission to the owner of the website
This yellow buttonhole design is framed with florets taken from a white snapdragon.  I'm going to tuck this flower up under the cushion mum on the left, allowing it to peek out from under the mum petals.  Tape into place.
I do the same with the second snapdragon floret, placing it a little lower down.  Tape into place with floral tape.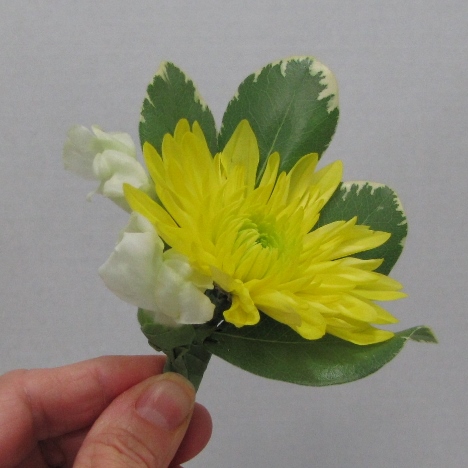 I'm adding a third snapdragon blossom, adding nice contrast to this brightly colored boutonniere.

Now I'm adding another pittosporum leaf on the left side, high under the first and second snapdragon florets.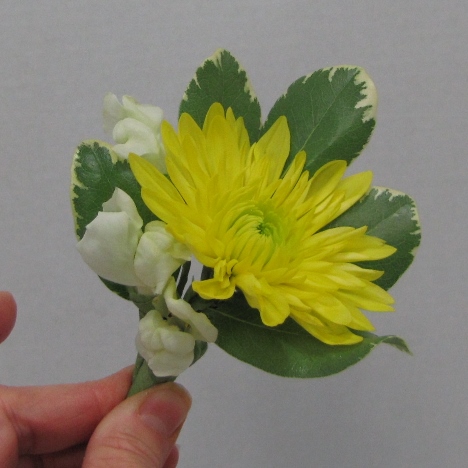 This cushion mum boutonniere is fast taking shape.  I want to add a different texture in to liven up the interest.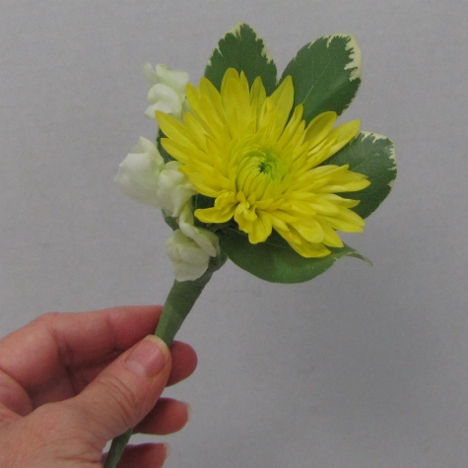 You can make a boutonniere special with your attention to each detail.  Fresh greenery adds color and texture to every design.
For this boutonniere, I'm going to add a single salal leaf.  Also known as "Lemon Leaf", this popular greenery has broad, well-formed leaves that are great for framing larger flower heads.
I will use the other leaves later to back the underside of my wedding bouquets and use a few in my corsage work.
You can see how adding this leaf to your boutonniere will give it a dark green background that makes the white flowers pop.
The leaves have very small lateral stems, however, and I prefer wiring each leaf individually so that the placement in the boutonniere is completely controlled by me.

Take a 22 gauge wire and pierce the leaf in a stitch pattern.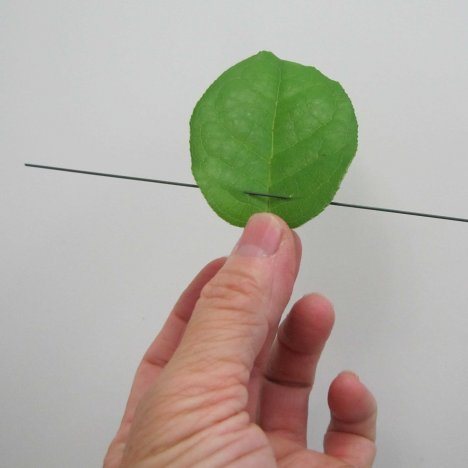 Squeeze your thumb and forefinger on the stitch and bend the wires downward to parallel the leaf's own stem.
Use green florist tape to bind the wire and create a reinforced stem.

Cover your elements both front and back and gently bend your leaf downward so it will tuck up under the snapdragon florets when taped into place.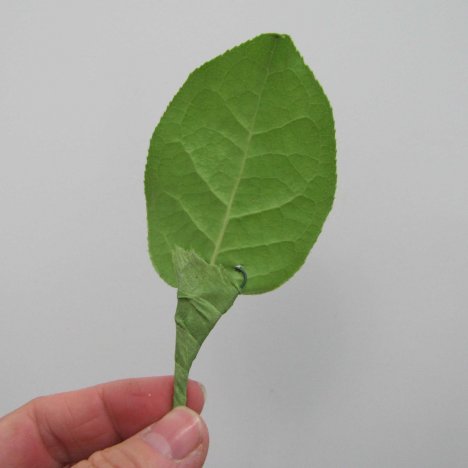 Tape the leaf directly under the white snapdragon florets using florist tape.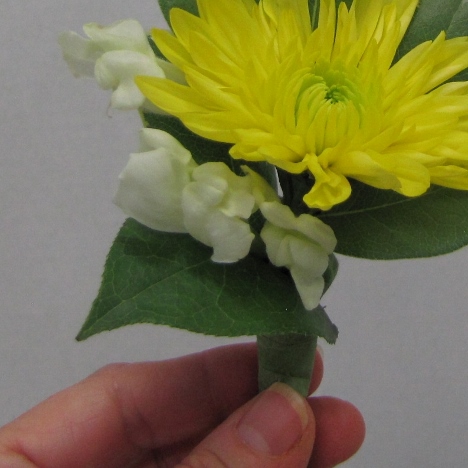 I like adding shortened pearl headed pins to boutonniere designs.  Florists often cut decorative pins down, but you must be sure to take every safety precaution.
These pins have sharp steel shanks and cutting them can cause pointed ends to fly across the room and cause injuries.
Always wear safety glasses and warn others around you when you plan to cut.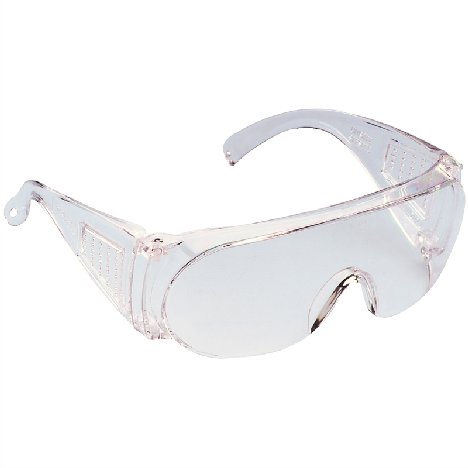 Pearl pins come in a wide array of colors so you can personalize them for your own wedding scheme.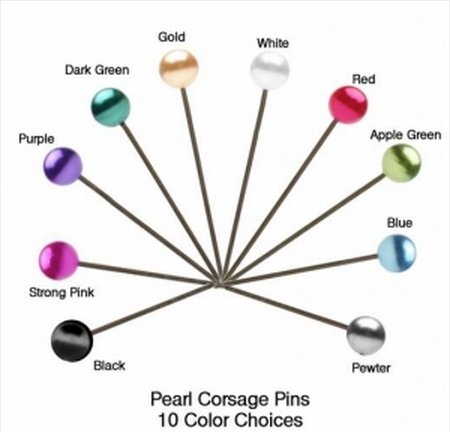 I always bury the pins deep into dry foam to hold the cut shank in place.  I also place my finger on top of the pearl before cutting so it doesn't go shooting off into space.
You'll need a heavy pair of wire cutters and a firm quick squeeze in order to cut the shank cleanly in two.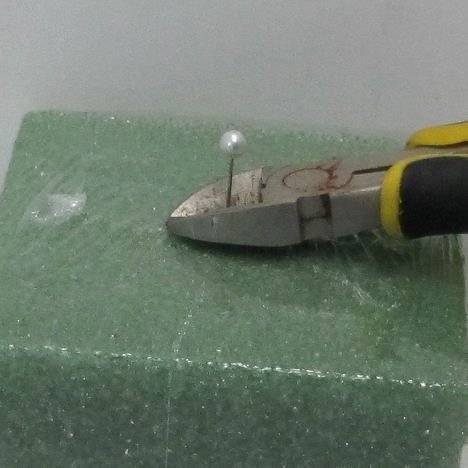 The length is determined by what you plan on doing with the pin.  Shorter lengths are needed to push upwards in taped boutonniere stems, always taking care that the sharp point does not protrude out the back of the boutonniere.