wiring boutonniere greens
Following links on this website and making a purchase could result in a commission to the owner of the website
Obviously wiring boutonniere greens is easier when dealing with silk leaves versus fresh.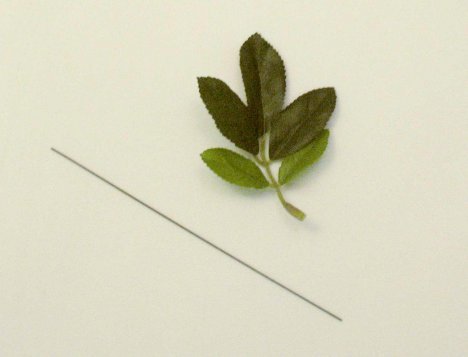 If you use artificial, you want to take care that the leaves are realistic looking, with no fraying edges.  Simply bend a hook over lowest leaves and bend down and tape with floral tape.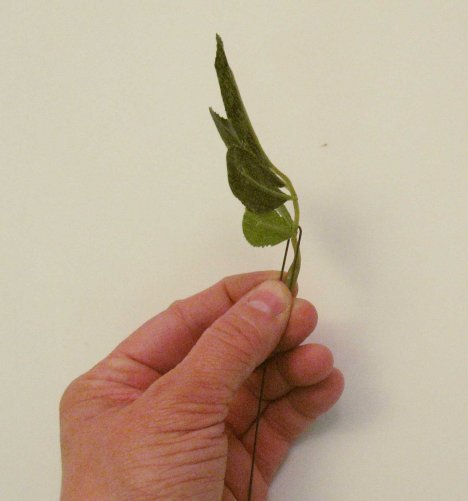 Fresh flower greens, however, need a little more care.   Whether you order hardy greenery or use leaves off your flower stems, take care to select leaves that are firm and fresh.  Leaves stripped off the stems should be soaked in tepid water,  hardening them off and leaving them with moisture trapped in the cells of the leaves.
The leaves will tear easily, so you must slide a wire in a stitch pattern behind the leaf's veins.
Take care when bending the flexible wire down to parallel the stem and create a wire stem.  
If you place your thumb and forefinger over the bend in the wire, it will help keep it from tearing a hole in the membranes of the delicate leaf.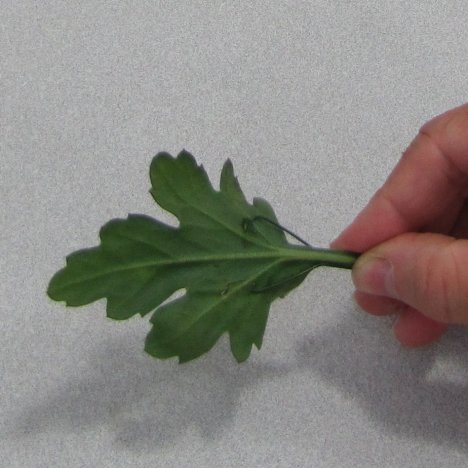 Tape down the stem, giving yourself the generous stem.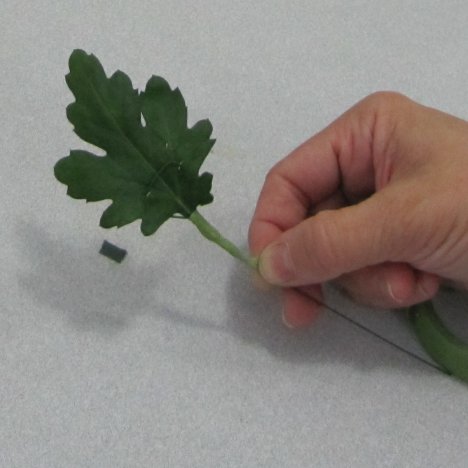 Florists use Leafshine to give a glossy, sealed finish to fresh leaves.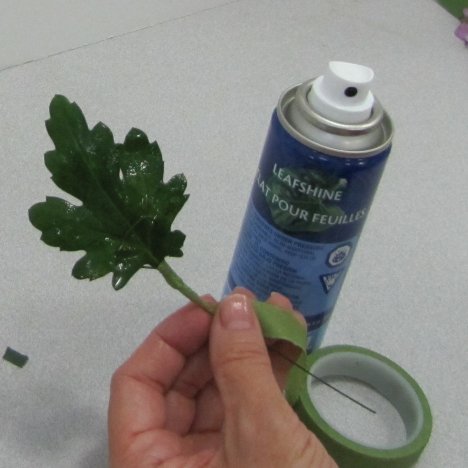 If fresh leaves are droopy, you can give addition support with a taped wire loop behind the single leaf.
This leaf is now ready to set aside for use in your boutonniere.
Leaves from ruscus, ivy, lemon leaf and other varieties are wired in a similar manner, give a unique look to boutonnieres as those created in professional flower shops.
Wiring each individual leaf gives you much more control over how the leaf bends and molds itself to the boutonniere.  Yes . . . this extra attention takes little time, but truly sets the amateurs apart from the professionals.
It takes only a few minutes to create a large selection of leaves and fillers.
I always mist the greens with Finishing Touch as I work.
If you are creating a large numbers of corsages and boutonnieres, go ahead and store the wired blooms and greens in the refrigerator as you move through the different varieties.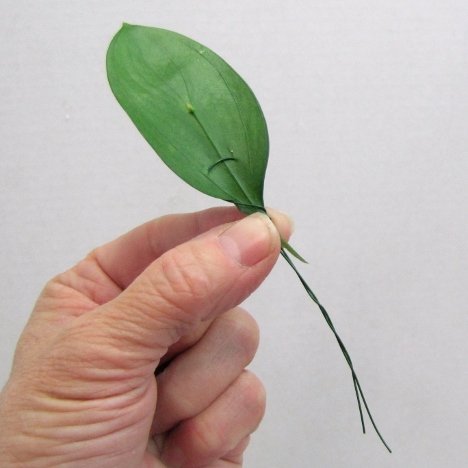 I always insert the slender wire stems into a foam base, which keeps them erect and safe from getting blemishes.