wedding topiary centerpiece
Following links on this website and making a purchase could result in a commission to the owner of the website
This wedding topiary centerpiece is quick and easy, using the flower stems as the supporting pole for the topiary.  Hypericum berries come in different colors to match with your wedding decor.  To create a similar look, you'll need the following fresh flowers and floral supplies:
These delightful centerpieces are fairly simple to create.  The important part is that the bottom has to be heavy enough to counterbalance the tall stems.
Remove the lower cluster stems of berries and leaves, leaving you single clusters of berries on the top.  Set aside to use in at the bottom of the topiary.
Cluster all the stripped stems together in one hand, rearranging the berries until they create a ball shape.  Tape tightly under the berries with green stem wrap.
Clay pots are porous, so you need to line the pots with a plastic liner or simply cut down a small plastic bag.  Be sure to soak the florist foam brick in water treated with Crystal Clear Flower food.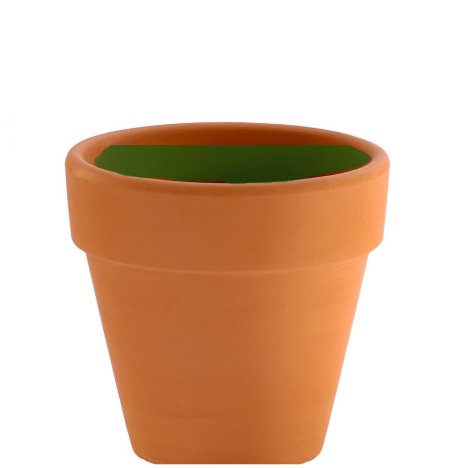 Insert the bottom stems into the wet florist foam.
Using greening pins, secure the sheet moss over the top, tucking it around the stems.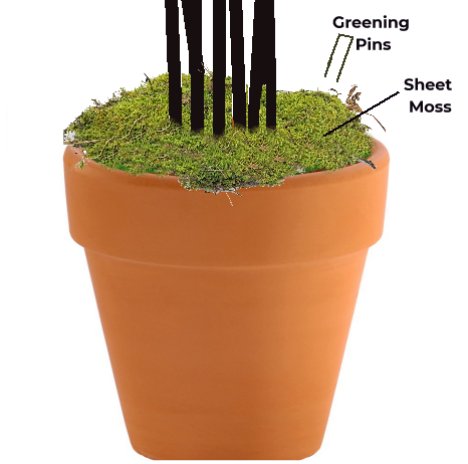 Next you want to attach a ribbon winding down the center stems. You will use wooden picks with wired ends for this.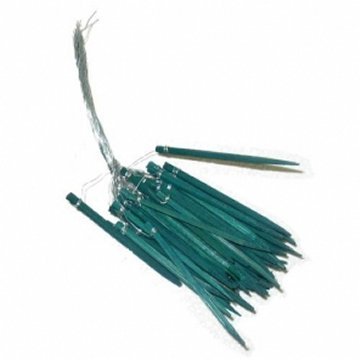 Cut a long length of ribbon, a little longer than the stems of the centerpiece.  Create a loop on one end and secure with a wooden pick.  Gather the other end and wire with a wooden pick.  Insert the looped end up into the cluster of berries, pushing the pick down in between the gathered stems.  Wind the trailing part of the ribbon loosely around the stems and insert the bottom wooden pick into the foam.  Gather the bottom ribbon and wind the wire from the pick around this end.  insert deeply into the foam at the base of the arrangement.
Use the berries that have been set aside and insert into the bottom, clustering around the stems in the pot.