wedding reception centerpieces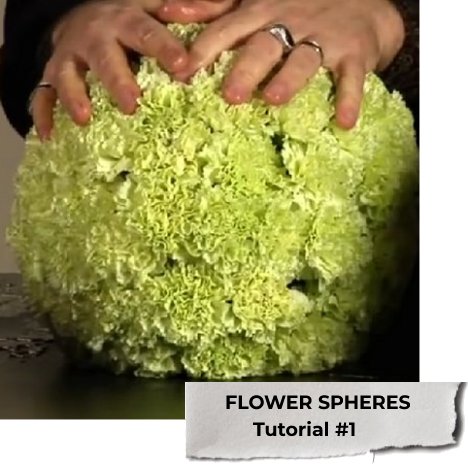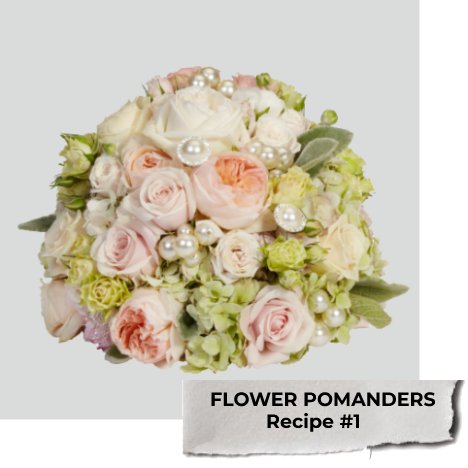 Wedding reception centerpieces come in many different styles and designs.  Pomanders (also sometimes called kissing balls) have gained in popularity in the past decade as a flower centerpiece rather than just a flower girl's nosegay.
Although flower balls are fairly easy to create, what most people do not expect is how many flowers it takes to cover a pomander.  My first tutorial addresses this and gives you estimated on how many carnations or roses it takes to cover different sphere sizes.  They can be rather time consuming as well, so be sure to line up extra people to help once you start constructing your sphere wedding reception centerpieces.
Another consideration is the weight of your final design.  Flowers are heavy by themselves, but wet floral foam is very heavy, so you may want to flatten the bottom of your Oasis Sphere and place them on a clear Lomey Dishes to make them easier to carry and save on the number of flower heads you need.
Netted Spheres come in the same size balls as normal Oasis Spheres, but have a open netting covering the entire ball.  In the "olden days" of floral design, florists used waterproof greening tape around the outside of the ball, taping a grid pattern on it.
This was to help support the weight of a water soaked Sphere, which could begin to break down, degrading the foam because of so many flower stem insertions.  Netted Spheres don't need this step, since the netting helps support the weight instead of tape.
Be sure to check out all my centerpiece tutorials.  You'll find detailed tutorials for traditional candle centerpieces, long and low, topiaries and tall, elevated designs.
Always be sure to plan ahead, considering how you will transport your centerpieces and other decorations.  Many florists green and flower their designs on dishes or containers, and then assembling the tall mechanics by attaching with floral clay once they are in the reception hall.  
Spheres transport very easily, as well as table wreaths and long garlands.  Tall centerpieces and water filled vases need special consideration on how to get your flowers to your venue without any mishaps.
DIY flowers can save you money . . . but you have to act and think like a florist.  This includes being prepared to process your flowers correctly upon arrival, have a workplace near a water source already set up and the transportation of all your flowers to the various places (whether at the ceremony or reception venue).
This is all doable . . . let's get on to designing!