Wedding Pew Decorations
Following links on this website and making a purchase could result in a commission to the owner of the website
I like to keep my designs a little asymmetrical rather than a "perfect" mirror image.  I think this gives a little more interest to the design. 
As you insert greens from the sides, keep them a little shorter.  If you want a lush, full look, think about trailing downwards rather than an enormous flower design that is high and wide.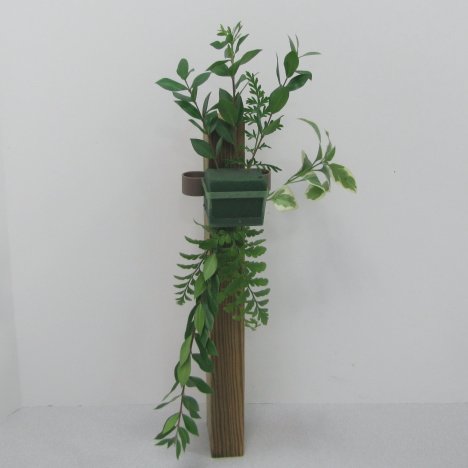 You'll find that these small cages green up rather quickly.  You may want to do them ahead of time, keep replenishing the water and Finishing Touch and add the flowers in the evening before.
You can see how a simple mix of greenery looks beautiful all by itself - before even adding any flowers to the design!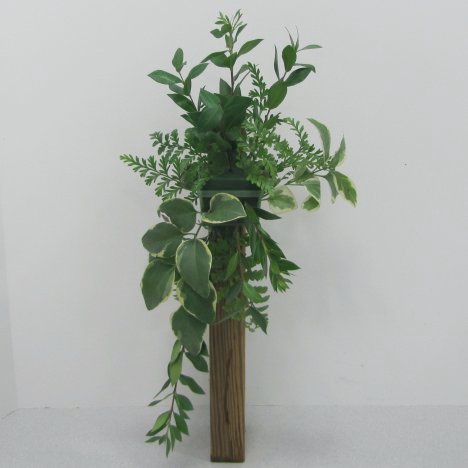 If you want a uniform look down your aisle, consider setting up your pew clips in a row and designing all at the same time.  Envision an "assembly line" - that you move down, adding the same green or flower to all the cages at the same time.
This allows a uniform look and ensures the flower arrangements stay about the same size and placement.
As you move in towards the center, push the greens straight in.  This gives the design more depth perception and doesn't look flat from the side view.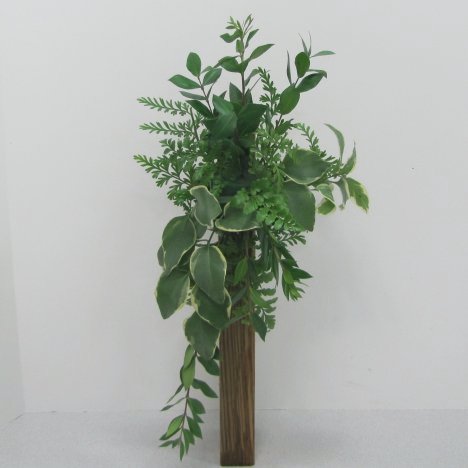 How full you want your pew ends is up to you.  A large mix of greenery is economical, yet gives you a lush, expensive look.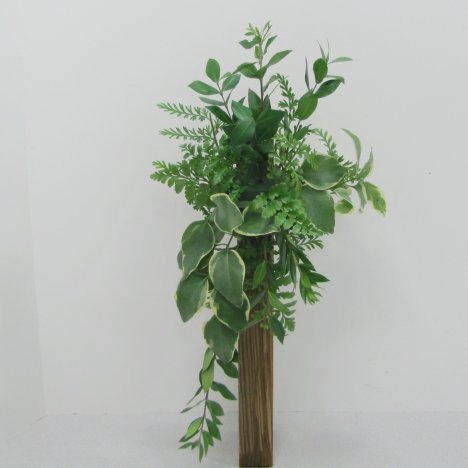 Mix it up!  The more difference in your greens adds interest to your flower arrangements!  Follow thru using the rest of the greenery bunches for centerpieces, corsage work and bouquets.
If you really want to "jazz it up" - consider adding other greens.  Ones that work well in pew designs is myrtle, trailing ivy, italian ruscus, loops of lily grass and galax leaves.  (Shown here is another pew end tutorial).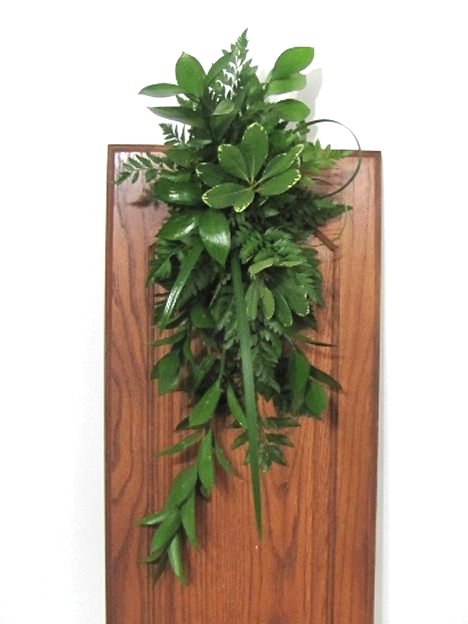 Leaves sometimes have a splotchy white residue.  This is from hard water that has dried on the leaves, leaving behind calcium and other deposits.  Leafshine is used by professional florists to give a glossy, clean look to your greenery.  
Spray before adding the fresh flowers.