Wedding Pew Decorations
Following links on this website and making a purchase could result in a commission to the owner of the website
Look your final design over and be sure you are satisfied.  After using Floralock, you will not be able to insert any more stems into the foam.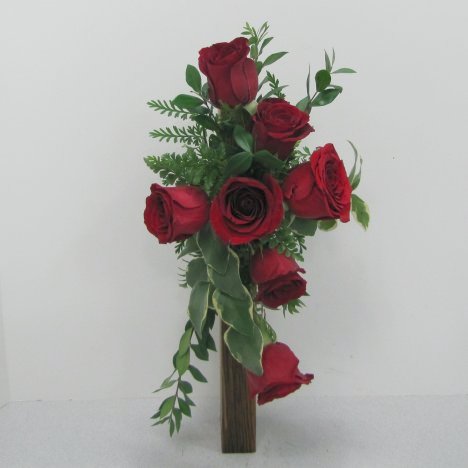 Look it over from all sides and angles to be sure you are pleased with the overall look.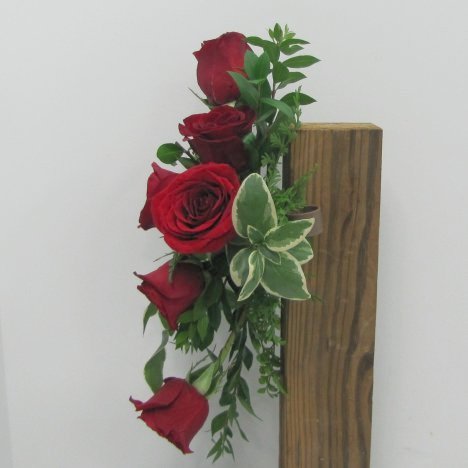 Flowers have to survive being handled and transported to the church or venue.  It's easy for flowers to fall out of the foam.  I use Floralock Stem Adhesive on my bouquets and pew arrangements for this reason. 

Read directions on back of can.  Shake thoroughly as directed. You fit a slender straw into the nozzle and insert the straw between the flower heads and squirt small amounts around the stems of the flowers.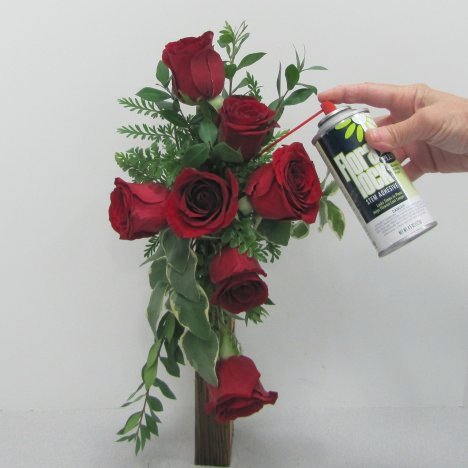 Be careful not to squirt too much at a time.  Glue does set up quickly, but if you squirt too much it can get messy and drip out of the bottom of the cage.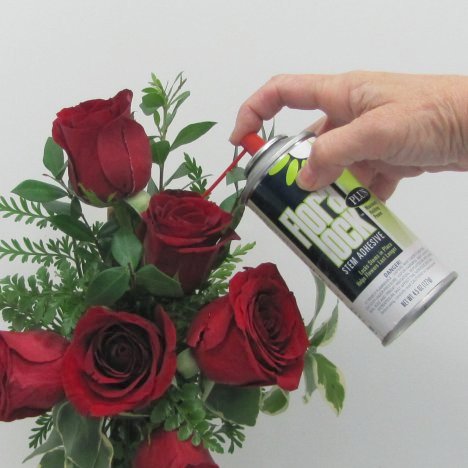 After the design is finished, mist well with Finishing Touch and refrigerate if possible.  If you don't have the refrigerator space, turn the air conditioning down cool, turn off lights and keep misted with Finishing Touch.  If you have a cool mist vaporizer, use it in the room.
Professional florist coolers are design to put humidity INTO the air.  Regular house air conditioners take moisture OUT of the air.  You have to use the flower sealant to protect your flower petals and prevent too much moisture loss.