wedding flowers for the church
Following links on this website and making a purchase could result in a commission to the owner of the website
Wedding flowers for the church can look more filled in with tree fern.  This lightweight, feathery fern is a lovely way to add more volume if you need it.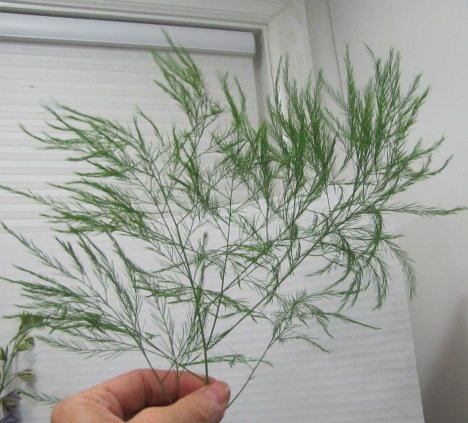 Just insert in between the flowers as shown below.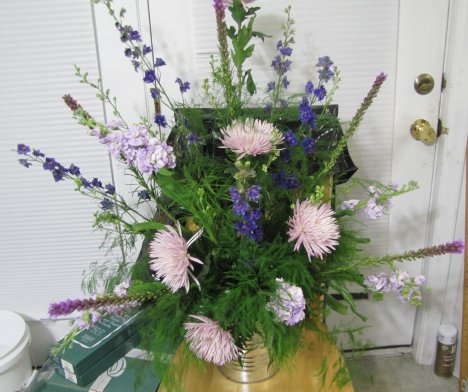 Don't be alarmed if the design looks a little tilted.  It just moved around during delivery.  This is exactly why I don't try attaching the flowers to the tall candle stick.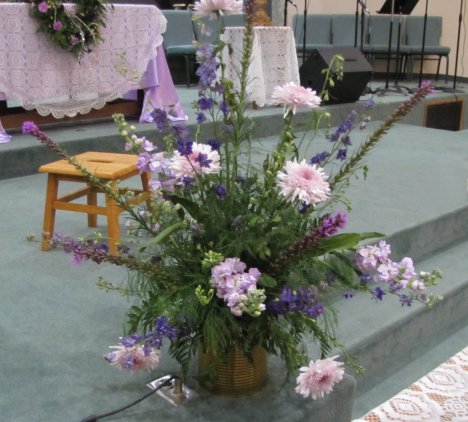 All I had to do upon arriving at the church was to attach the flowers to the pillar stand with florist clay.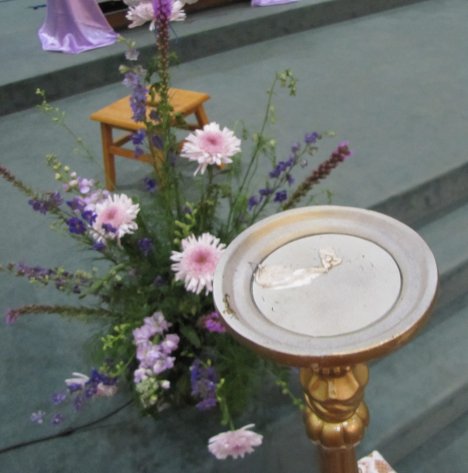 This adhesive is amazing.  Apply it to a dry, clean surface and press down hard.  It holds very tightly.  You literally have to pry it off later, but can roll the clay between your fingers to remove all the residue.  It does lose it's stickiness, so you can only use the clay one time for a truly tight fit.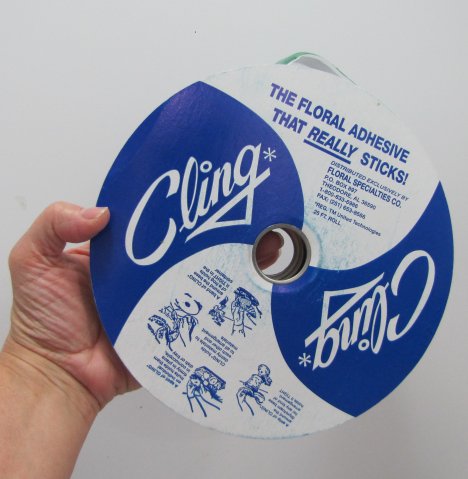 I simply line the top surface of the candlestick with the clay as shown below.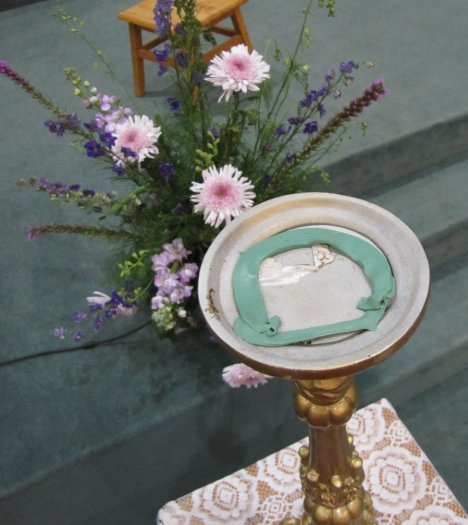 Then I lift the piece on to the top and press down firmly.  If you wish, you can cover the joining seam with another piece or two of the florist clay.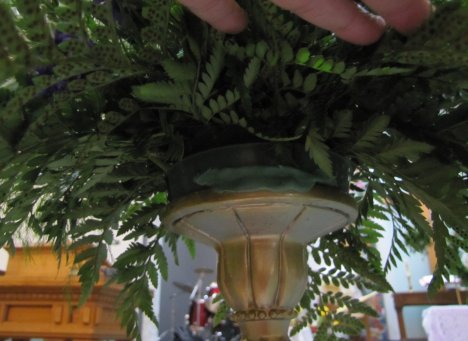 Now my wedding flowers for the church is ready and in place for the service.  I give them a quick misting with Finishing Touch and move on to my other displays!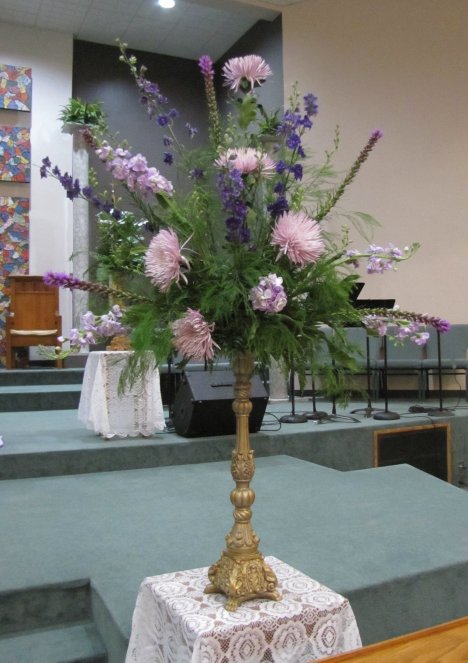 Finishing Touch locks in the moisture to the petals and slows down the evaporation process (thus slowing the natural drying of a fresh flower).  I use this on every flower design I make, including vases, bouquets, corsages, boutonnieres and centerpieces.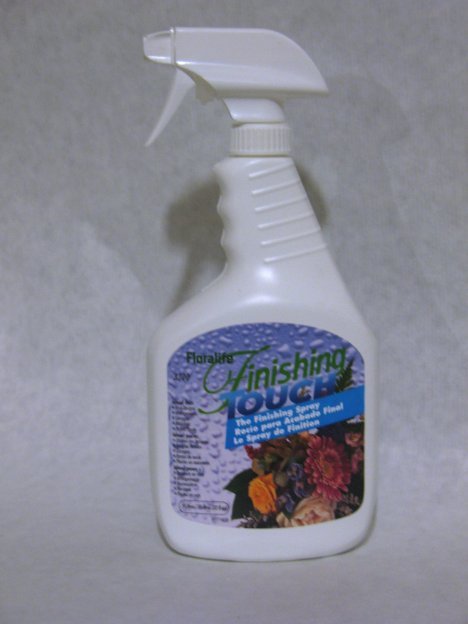 Check out my other flower tutorials for the church!  Everything you need, step by step, is explained in my tutorials.  Flower recipes are not really tutorials, but a list of the flowers and supplies needed to design a specific piece.  If you need more help, go to the tutorial suggested for the general steps florists use in creating that style of flower design.