Wedding Flower Centerpiece
Following links on this website and making a purchase could result in a commission to the owner of the website
Leather leaf fern is a delightful greenery well known to all flower shops.  This inexpensive greenery separates easily into different fronds and fills out of centerpiece quickly.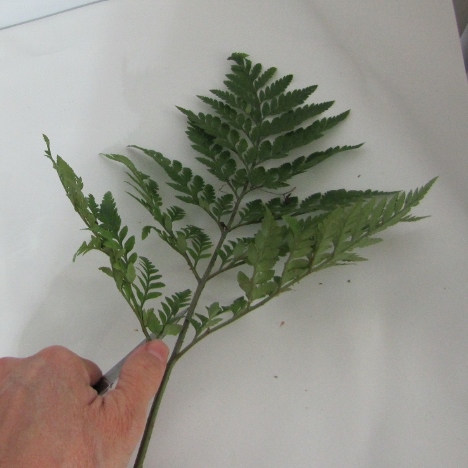 Give depth to your centerpiece by inserting the pieces straight up in the center and begin to angle out gradually towards the outer sides of the design.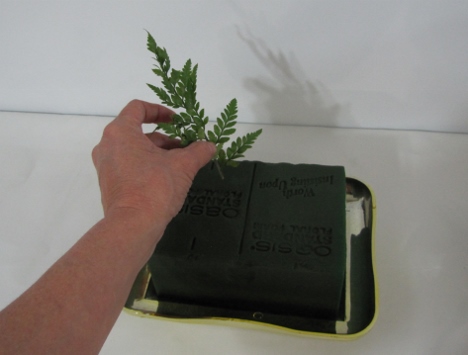 The greenery provides the framework that sets the finished size of the final piece.  Fresh flowers will go a little beyond the tips of the greenery.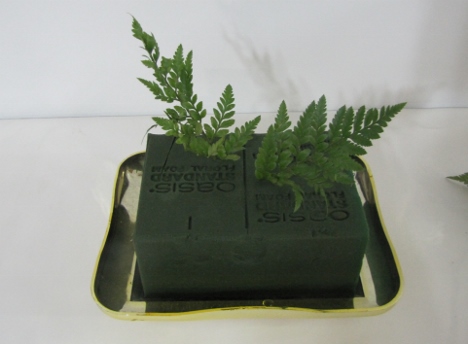 This design is going to be what florists refer to as "Long and Low".  Therefore, I left the end pieces longer that insert deeply into each longer end of the floral design.
Note that I am inserting the greenery at a slight downward angle, so that the tips the the leather leaf brush the table top.
If you want a bigger or longer centerpiece or table edge design, simply cut the stems of the flowers and greenery longer.