Wedding Flower Bouquets
Following links on this website and making a purchase could result in a commission to the owner of the website
I think this bouquet tutorial uses some pretty cool flowers.  Veronica is available all year round in white, pink, dark purplish blue, hot pink and some shades of all above in different hues.
This is a rather grassy flower with a slender stem, so you do have to treat it gently and work it into the foam rather than force it in.
People are sometimes under the misconception that blue flowers are . . . uh . . like a blue crayon.  Hint:  Flowers are not like a box of crayons.  Keep in mind that "blue" in one flower variety is not necessarily the same "blue" in a different flower.  Same goes for pink, orange and so forth.
Although there are dyed varieties that come in a deep blue, most grown varieties classified as blue are a lavender/violet shade.  They are lovely and usually have a nice scent.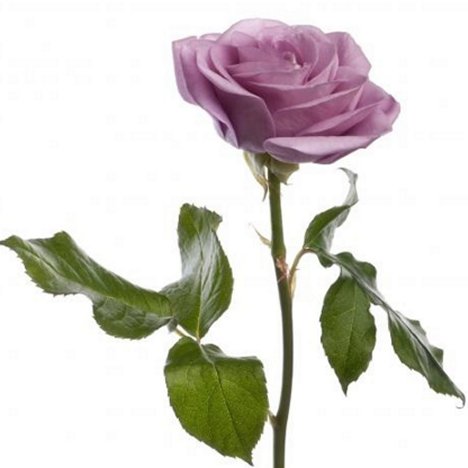 Spray roses (often referred to as "sweetheart roses") are miniature versions of full standard roses.  They tend to blow open fairly quickly after cut and it is advisable to keep them refrigerated if you can.  They are wonderful for bouquets, corsages and boutonniere work.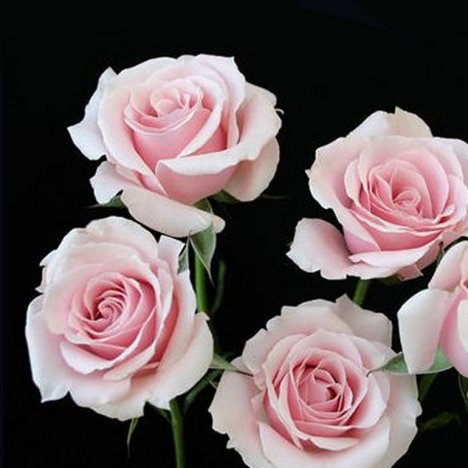 Phalaenopsis orchids are also available year round and come in different hues of pink, purple, white, green and a multitude of combined colors.  They grow on a long single stalk and need to be rewired for use in bouquet work.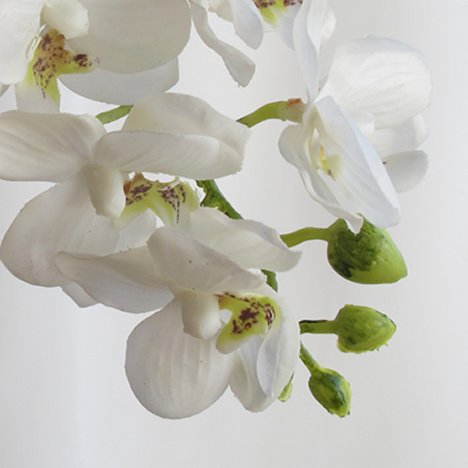 Trachelium is usually available year round, although you may want to be sure to order in advance to be sure the supplier has it.  It comes in white, pink, purple and green shades.  You can spray it with Design Master flower tints and easily change it to the colors you prefer.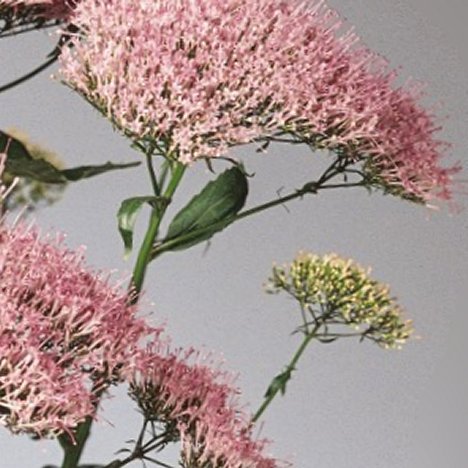 Incorporating plants (especially interesting leaves) has been long a practice of professional florists.  Xerographica (often referred to as "air plants" in the U.S.) have very cool tendrils that can be wired and inserted into the bouquet design for a very interesting effect.