wedding cocktail tables
Wedding cocktail tables are usually available through a wedding rental company.  However, there is no reason that you cannot create a similar look using metal plant stands, recycled side tables, wooden crates or other imaginative ideas that could cost a lot less than a rental company would charge.
Don't feel tied into a particular color or flower variety.  Designs can achieve a totally different look using different flowers, table coverings or drapes.
Click on the three colored designs below to check out their matching wedding canopy or chuppahs.
So I encourage my brides to search for wedding DESIGNS that they love and pin to their Pinterest boards, rather than being drawn only by a particular color.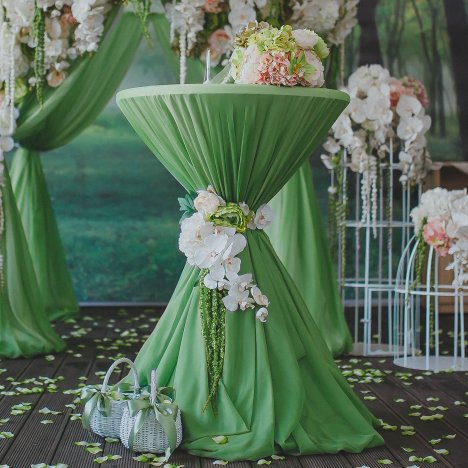 As you can see, these three wedding cocktail tables looks totally different, simply by changing the color and flowers.
A typical cocktail table has a round top, a pedestal stand and is sturdy enough to support weight without tipping over.  Rentals usually have an adjustable pole in the center so you can adjust to different heights. If you wish to drape the table, you'll need a round table covering that circumference is equal to the width of the table, plus the drape to the floor (x2).  So if the round table is 20 inches wide and has a height of 24 inches, you would add 20 + 42 + 42  = 118 round cloth.  A standard round tablecloth is 120", but you'll need larger if you want to gather drape in and tie in the center pedestal of the table.
If you wish to decorate with fresh flowers, it's easy with an Oasis Grande Iglu.  It's a good size to use for flower decorations for your wedding cocktail tables.  They are available in a smaller size as well.  (If you are using silk or faux flowers, simply coat the with tips with white glue to ensure it holding in the softer foam).
I insert long enamel wire in a cross pattern into the base of the Iglu as shown.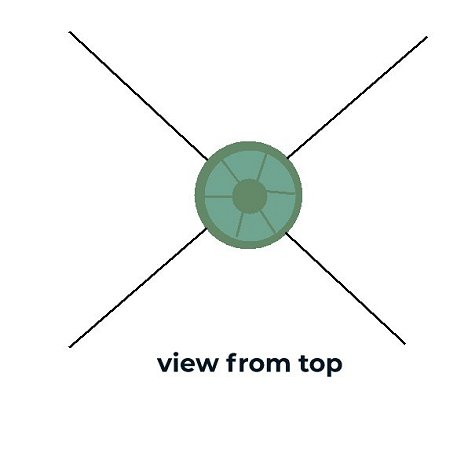 Never feel limited by the color the demonstration is in.  It's easy to both substitute other flower varieties and different colors to make it more personal and more affordable.  Large flowers (as the shown hydrangea) have large stems, so it's best to insert them first.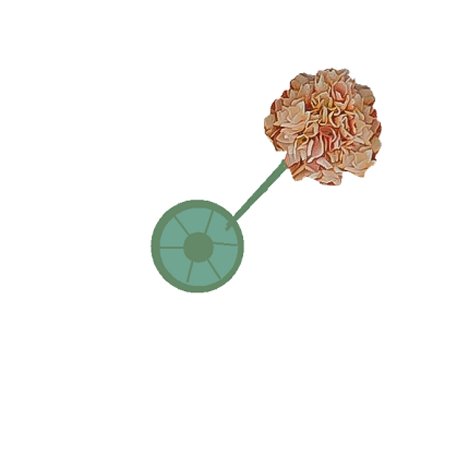 I'm using hanging amaranthus as a drape.  Since this comes from underneath the other flowers, you have to insert them first.  The long trails of this decorative flower looks amazing under and gives an lovely flowing length to your design.
Insert another piece, as a slightly shorter length to give some contrast and definition to the design.
Insert the next hydrangea (whether as a matching or contrasting color) with a very short stem into the top of the Iglu, touching the Iglu with the blossom head.
Now cluster in with roses.  I'm showing a standard rose instead of a David Austin garden rose, as those are pretty pricey and do not hold up as well as a tea rose if your wedding is outside.
Cluster the roses closer to the surface, ensuring that the mechanics (the foam) is covered.  If you want to stretch your flower budget, consider greening in with leather leaf fern or other inexpensive greens before adding the flowers.  Be careful - I've noticed some flower sites are not giving you a full "growers bunch".  Compare the number of stems you are purchasing to be sure you are not buying a split bunch.  I sell only full grower bunches - so you'll get the same number of stems a florist would when ordering for her flower shop.  Claims of "free shipping" is not always what it seems . . . and everyone builds their costs in somewhere, they simply could not stay in business otherwise.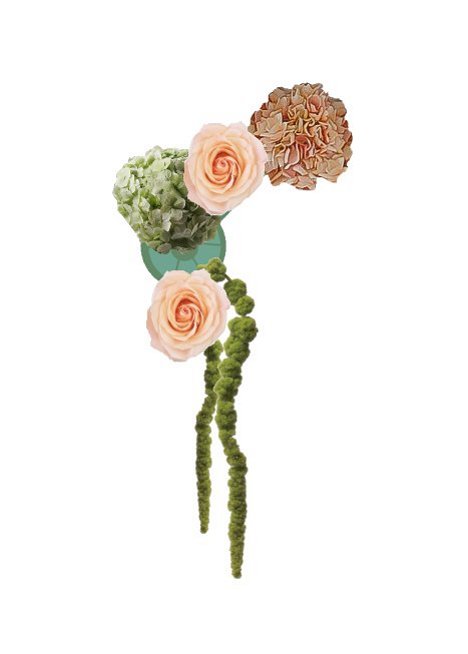 Notice I'm substituting snapdragons instead of using phalaenopsis orchids.  They are much more affordable and will keep your DIY arrangements much more friendly to your flower budget!
Any linier flower can be used, including delphinium, larkspur, liatris, chysanthemums, or  solidego are good substitutes for pricier flowers.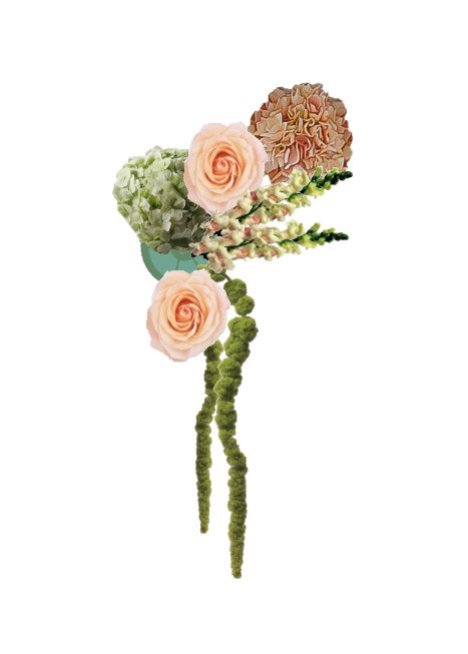 I angle out two more snapdragons on the left side, pointing downward.
Fill in with more roses or even a filler flower, such as baby's breath or limonium.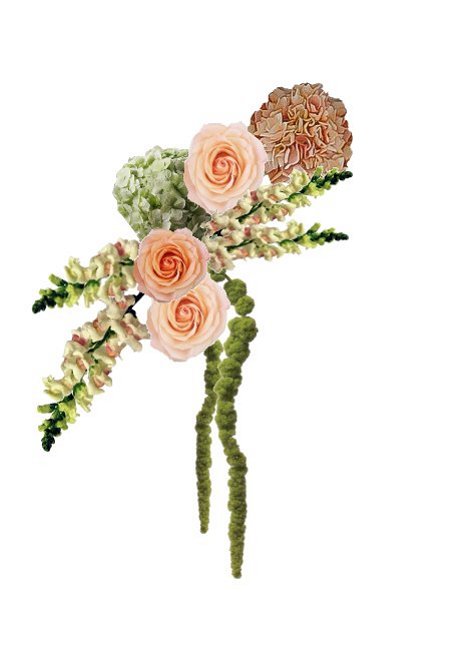 Bend the wires upon arrival to your venue and use them to attach ribbon or tulle to tie the flower design to the wedding cocktail tables.  Tulle is cheap, but very strong and holds up well and creates a nice bow in the backside of the table with little effort.
Following links on this website and making a purchase could result in a commission to the owner of the website