wedding chair decorations
Following links on this website and making a purchase could result in a commission to the owner of the website
Wedding chair decorations for outdoor ceremonies have to be able to hold up against wind, heat or other circumstances.  Choosing flowers that work well in these conditions certainly include baby's breath.  These lovely masses of gypsophila are a perfect decoration for these wedding chairs.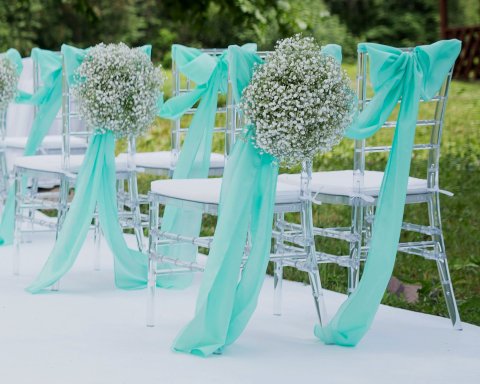 So simple to create, you can use a Grande Iglu as the florist foam cage.  It has handy tabs that allow you to easily to use 22 gauge florist wire to attach the design to the chair.  Wrap the wire with white stem wrap , thread through the tabs and create a "hook" that goes up and over the chair back.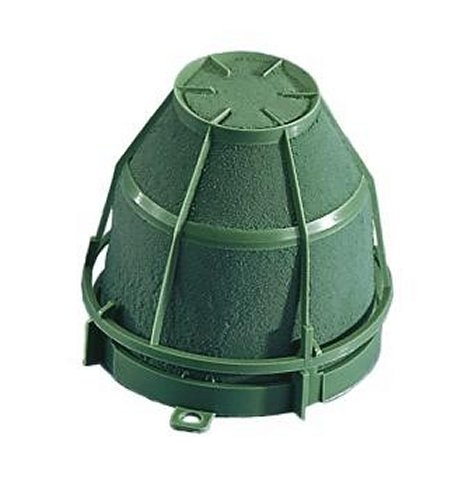 If you are using fabric swags, attach them to the chair first before putting on the flower design.
Notice how the wire goes under each side of the cage, and then hooks over the chair.  (For better visibility, I show green stem wrap rather than white).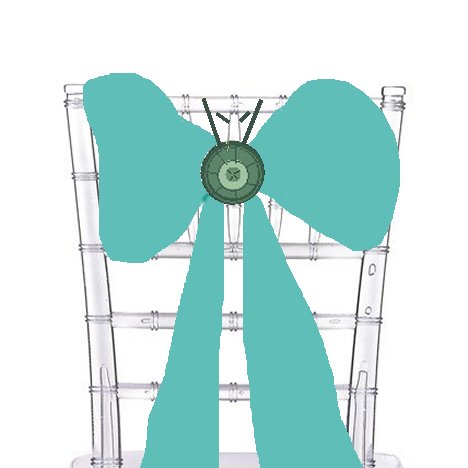 Please note that these arrangements can be made ahead of time and be ready to hang once arriving on the ceremony site.
The outer pieces of baby's breath will determine the overall width of the final design.  Circle around the diameter of the Iglu until you have the size you want.
I want to warn you that the bigger the arrangement, the more baby's breath you will need.
Continue filling in around the outside.  The color of the sash will provide a lovely contrast to the white gypsophila.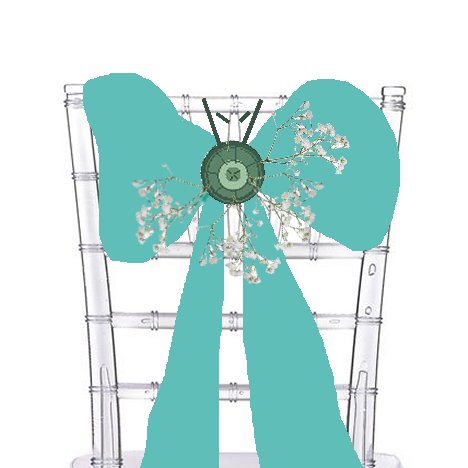 Once the diameter stems are inserted, you can begin to fill in the center of the arrangement.