Wedding Arch Flowers
Following links on this website and making a purchase could result in a commission to the owner of the website
I love these prepared blocks of foam.  I call them "soak and poke" - because that's literally what you do!
After the bar is completely saturated in water, it's contained and ready to design on.  For bigger flower stems, I usually use the point of my florist knife to poke a tiny slit into the poly film.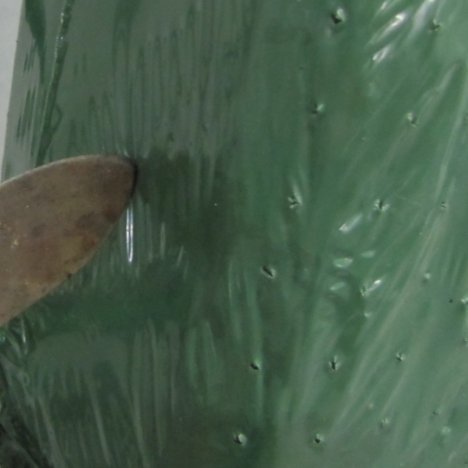 It doesn't have to go too deep, unless you have a really large flower stem like a sunflower or calla lily.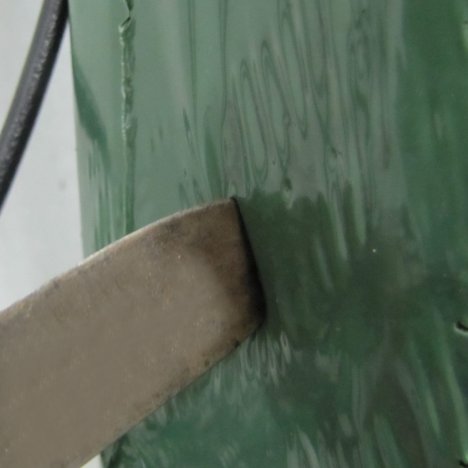 Now if you just want massed flowers . . . simply choose your varieties, cut the stems short at an angle and insert the flowers into the cut slits.  If you don't fill in with greenery first, then the flower heads have to be massed together closely enough to hide the mechanics of the foam.
Depending on the flower head size, it could take between 35 - 50 flower heads to cover each spray bar.  You can use larger flower heads, but bigger headed flowers typically run higher per bunch.  The foam Spray Bars or Raquettes would be inserted as in the photo below.
However - add in the magic of greenery and then you suddenly get a lot more mileage out of each bunch of flowers!  It really comes down to the look you want.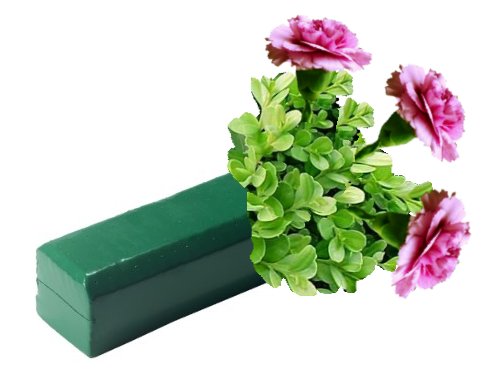 Here's an actual photo of showing just Asiatic lilies (very durable flowers) inserted into a raquette.  This piece was used as a flower arrangement on the head table.  You can see how versatile raquettes are.  They can be used for centerpieces down long rectangle tables, long arrangments down church altars, balanced on railings of gazebos and much more.
Here is a typical look of massing flowers on raquettes around the front edge of an outdoor structure.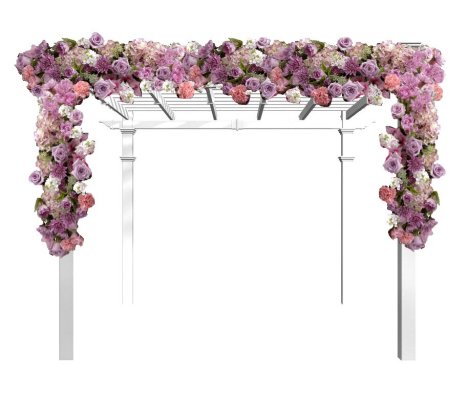 However - adding greenery into the mix can be cheaper in the long run than just massing flower heads.  
Shown below are massed flower heads on on end - mixed greenery and flower heads on the other end.  You can have the massed look - but bring down the cost by using cheaper greenery.  This method is still more time consuming and will take more flowers than making large, sweeping flower sprays to attach to the sides of the archway.
You can see by the photo below that the flowers are tightly massed on the left - while flowers and greens are mixed and have longer stems on the right.  See how you can get more design power out of less flowers by keeping the stems longer and mixing in greenery.
To illustrate how to make an arch spray, I'm going to use some common tropical foliage and show how to create large swags of flowers that can be attached individually to the sides and top of your arch.  Tropical greenery typically have large leaves and green up arrangements very quickly.  Tropicals do grow in warm climates and typically hold up very well for summer wedding designs.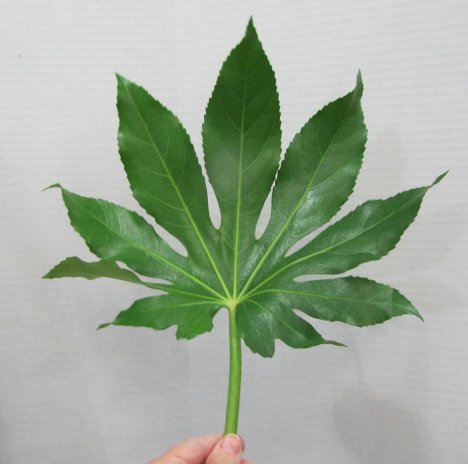 Another very common greenery is leather leaf fern.  Typically broad leaves with slender (but sturdy) stems that is one of the cheapest kinds of greens that hold up well in summer conditions.  It is available all year round.  It is less expensive per bunch than the tropicals, but it takes more fern to cover the mechanics of the foam.
I ALWAYS recommend ordering a few extra bunches of this fern  It comes in handy filling in open spots and has a glossy green finish that works with all flower types.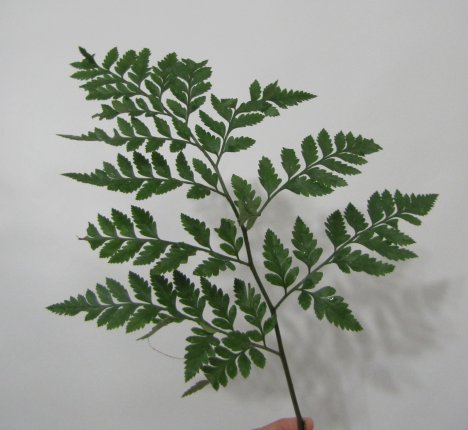 TeePee is a narrow bladed fern with a wide circumference.
Jade Palm has broader leaves, but less per stem.
After I made a small slit with my knife, I simply inserted the stem of the fatsia leaf into the foam.