Wedding Arch Flowers
Following links on this website and making a purchase could result in a commission to the owner of the website
Monstera is another large leaf tropical.  You get a lot of design power out of one bunch because it feels in a design quickly with such a beautiful look.
Remember fresh leaves are not CUT OUT PERFECTLY.  These are not artificial flowers, perfect in every leaf.  Embrace the uniqueness of each leaf that adds to the beauty of the design.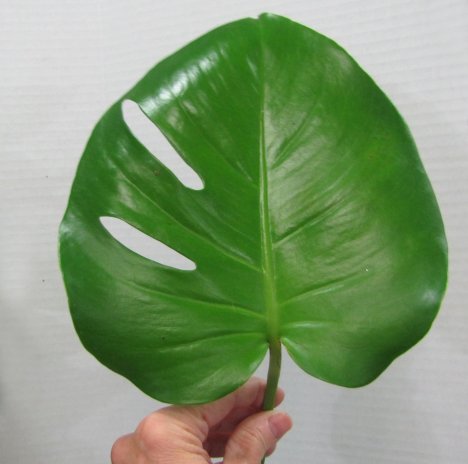 I move in more to the center of the design, filling in quickly with these larger leaves (which are still the "small" selection of those available).
Notice the notching that is the design of this remarkable variety.
With only a few insertions, I'm quickly filling in the spray bar, making the overall length about three times of the length of the actual foam bar.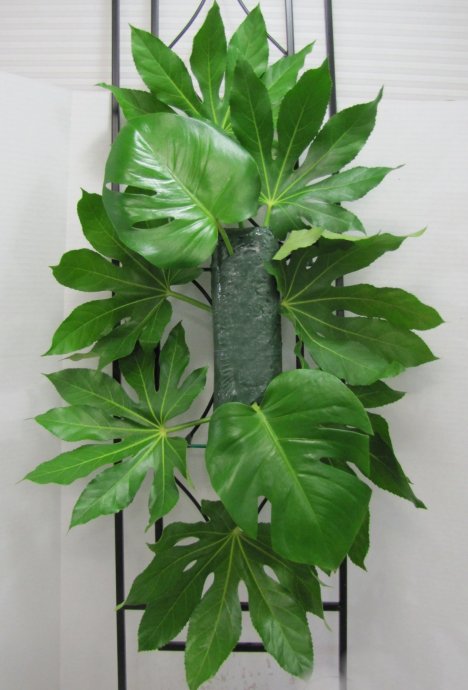 Enjoy selecting different varieties - don't feel bound to use only the greenery I use for this demonstration.  There are so many different kinds to choose from.  I don't require my brides to buy in large quantities - but allow them to buy in single grower bunches in order to get a nice mix and texture to their designs that florists enjoy by ordering only what they need.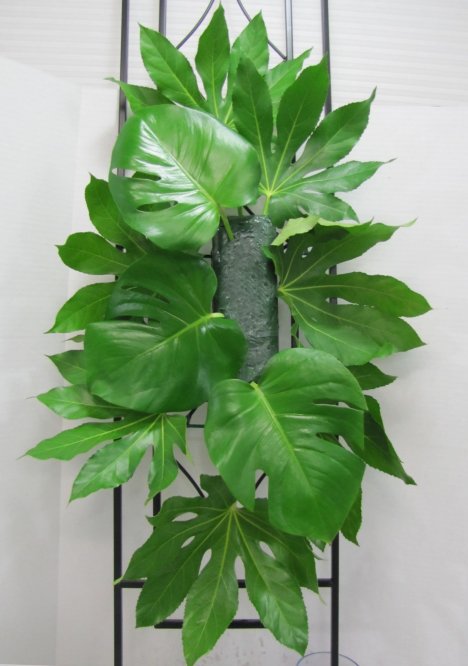 With only four Monstera leaves, I'm ready to move on to the next variety of greens.  But first - what happens if not every leaf is perfect?