Wedding Arch Flowers
Following links on this website and making a purchase could result in a commission to the owner of the website
Check over your final design.  If you don't want the longer, spray look - keep your flower stems shorter and more evenly spaced over the raquette.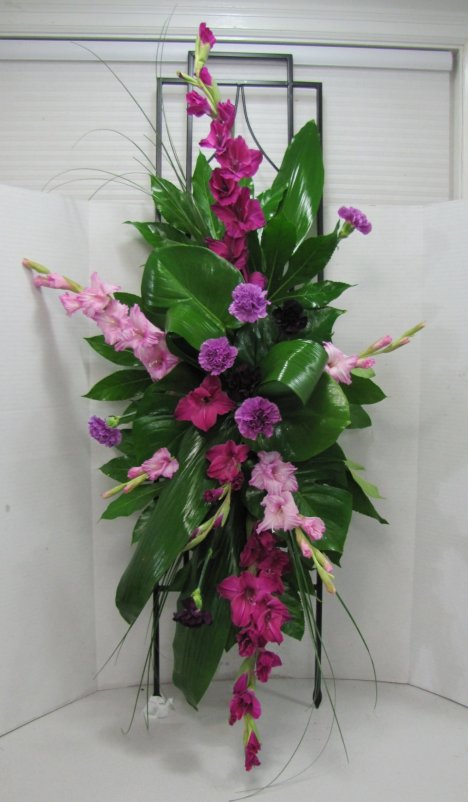 This type of design also works well suspended above the top of the wedding arch, spraying flowers out from the center.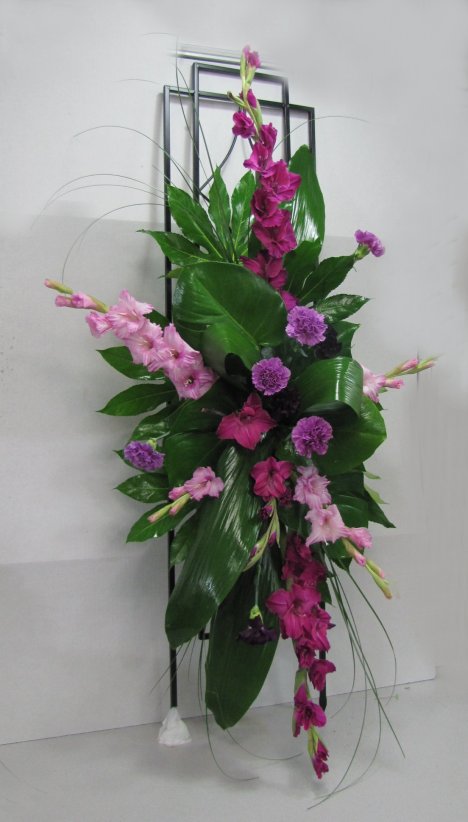 Look at the design from all angles, making sure you have a mix of color and different depths of flower heads.
Finishing Touch will help keep the greens and flowers hydrated, which is important since outdoor air and sunshine can dry flowers out.  This product helps slow evaporation and keep moisture sealed into the flower petals.  
Spray right after designing.  Be sure to dribble water onto the raquette to replace the water the flowers draw out of the foam.  Don't let your foam go dry - obviously your flowers need a continual water source for the longest life.
Mist the arrangements with Finishing Touch again after fastening the sprays to the arch.