waxflower boutonniere
Following links on this website and making a purchase could result in a commission to the owner of the website
A waxflower boutonniere has a massed effect with tiny, perfect blooms.  Tape the last galax leaf in place, snipping off any excess stem.

See how the natural curve of the leaf cups under and adds a perfect touch to the boutonniere design.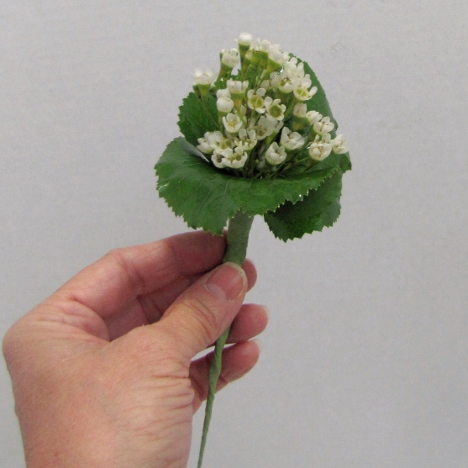 Creative greens always add so much to boutonnieres and corsage work - and is so simple to make something inexpensive look so elegant.
This look works well using baby's breath instead of wax flower if you prefer.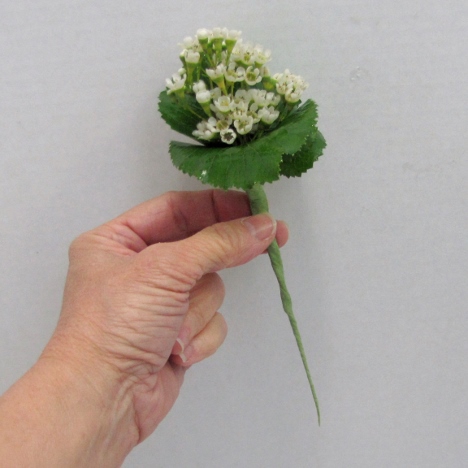 Florists typically use galax leaves rolled in a vase pattern to be filled with baby's breath or wax flower.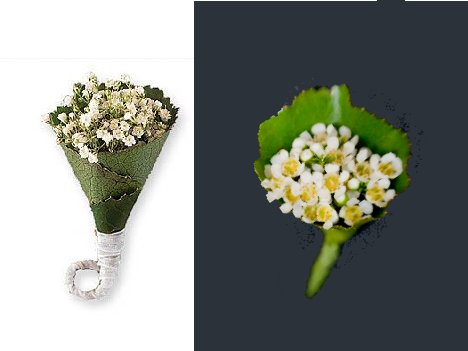 Israeli Ruscus is similar to Italian Ruscus, but has more rounded leaves.  You can buy it by single bunches in my online store.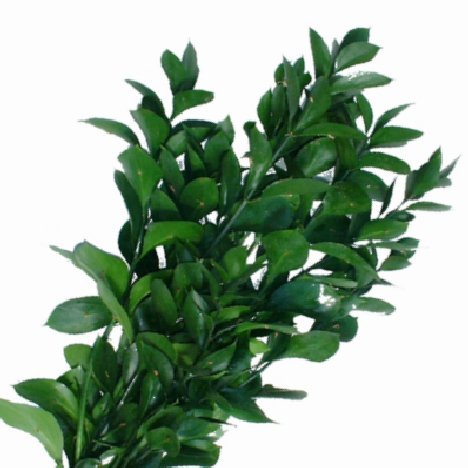 A single stem of ruscus has enough leaves for several boutonnieres or a couple corsages.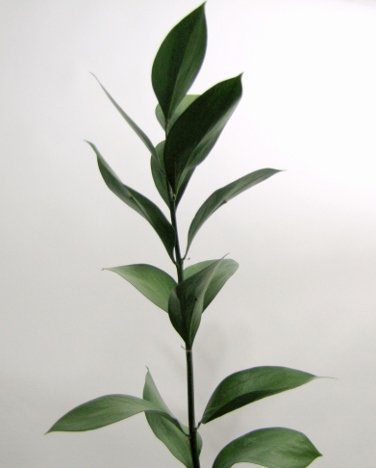 I spray my fresh greens with a leaf polish to clean it and give it a glossy finish free of pollen dust.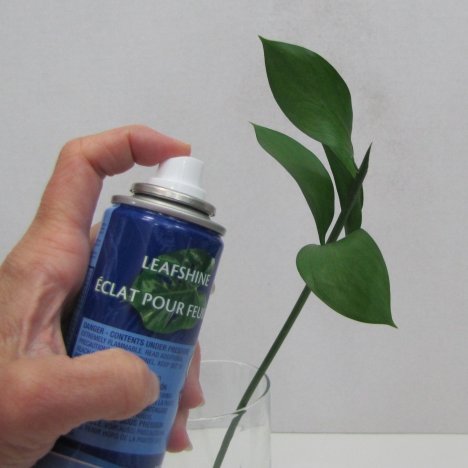 Allow to dry, then wire with a stitch pattern or with a backing support wire as before with the galax leaf.

Since I planned to put this leave in the back of the boutonniere, I simply put a quick support looped wire behind it.
Tape into place, allowing a good portion of the pointed leaf to show for contrast against the rounded galax leaf.