Votive Candle Centerpieces
Following links on this website and making a purchase could result in a commission to the owner of the website
I cruise thrift and dollar stores looking for lovely glassware to turn into lovely centerpieces!  I often see these little glass luncheon plates (often available in matching sets!) for a steal.  I like the curvature of the plates, which holds water from draining out and spilling over the table top.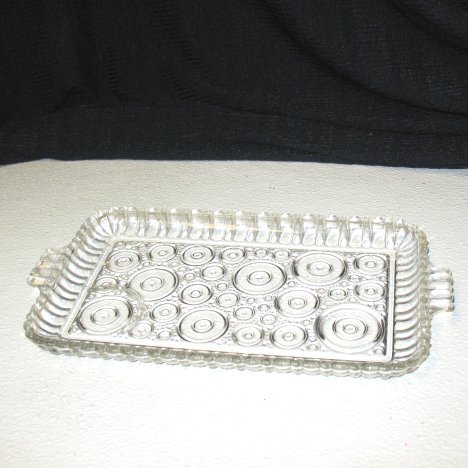 Most of these plates are perfect for about 2/3 brick of Oasis foam.  You could cut it longer - but I'm going to use some "creative" building with the leftover 1/3 of brick in order to form support for the long stemmed votive glasses I'm going to incorporate into the foam.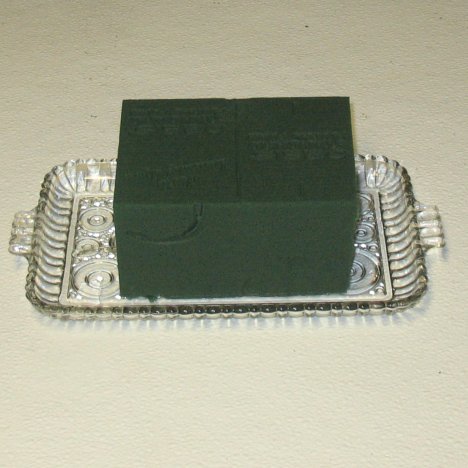 These lovely long stemmed glasses were too pretty to pass up.  I want to be able to use them later, so I don't really want to break off the bottom part of the glass.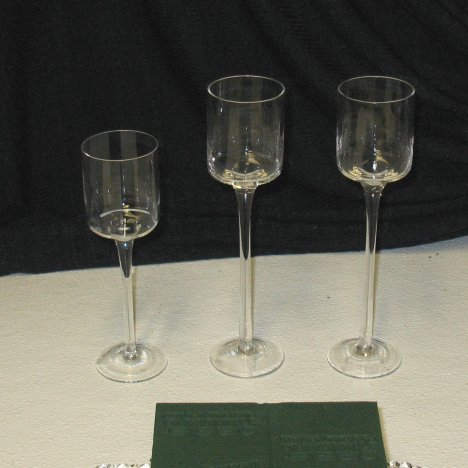 Instead I'm going to do some creative carving on the foam block to fit the glass stems securely into place on this small centerpiece.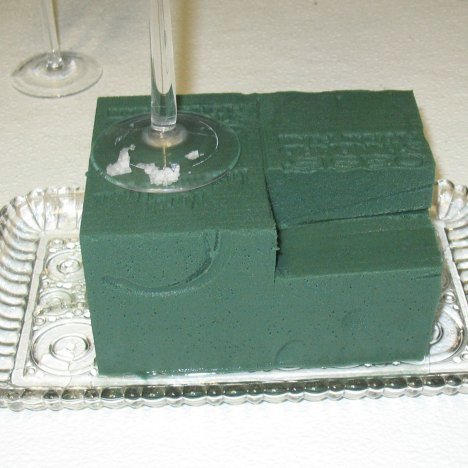 I simply notched out a rectangle block out of 1/4 of the block, making sure the cut surface was level so the votive glass would stay level.  I slid the glass bottom into place, pressing half of the bottom stem into the portion that anchors the glass into place.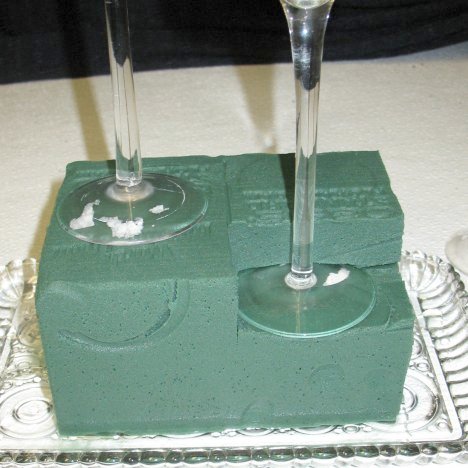 Here's what it looks like from another angle.  I press the higher stemmed glass firmly on top of the foam, leaving an imprint on the foam top.  I could simply tape it on the top of the foam, but I'm taking no chances of these long stemmed glassware tipping over.