unity wedding candles
These unity wedding candles will be finished by adding the last greenery . . . leather leaf fern.  This florist green is available all year round and is used in all flower shops as an economic filler for their flower designs.
I find it rather deceitful that some wholesale flower sites are selling their customers "bunches" that average only about 10 - 15 stems.  I find that a  true grower's bunch is more like 20 - 25 stems (depending on the weight) of the leaves.  Be sure to read the fine print and calculate how many leaves you are buying and how much each leaf cost.  Thus you can compare to other websites to see if you are really getting the bargain.   Single bunches of different greens add more interest and contrast to your designs, but an average wedding rarely needs 5 or more bunches of each different green.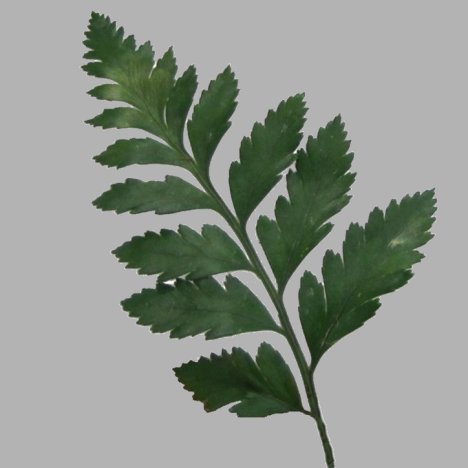 Don't be alarmed if you see black spots on the back of leather leaf.  It is not bugs, but the spores to repopulate itself.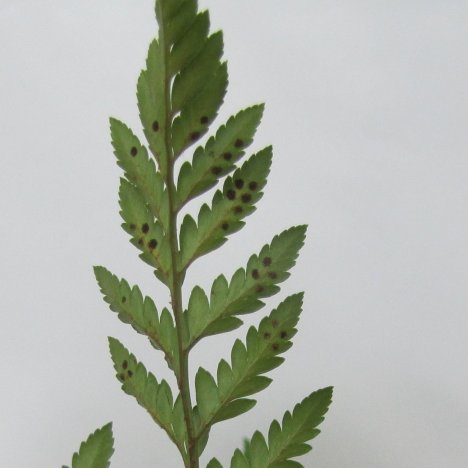 Fill in the last open sections with your fern to conceal both the foam and the green cage.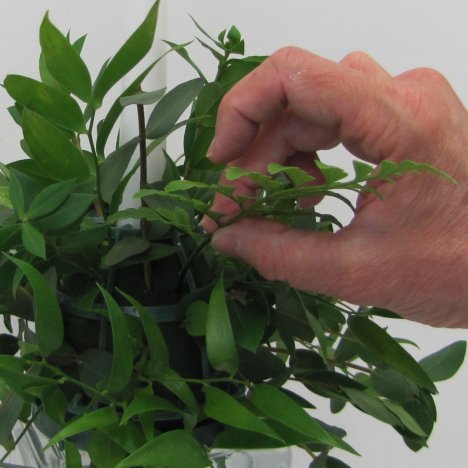 As you can see, different varieties of greens add quite a unique look to this taper candle holder.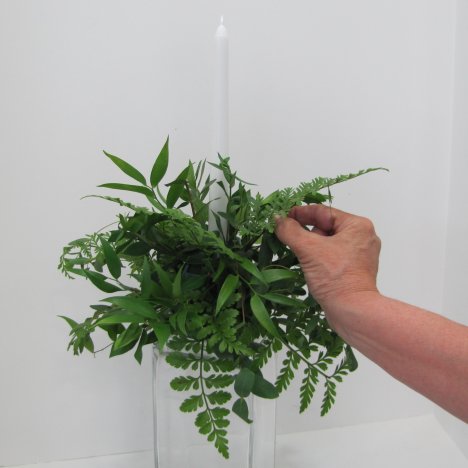 This design can be used for individual centerpieces, grouping them in clusters on your reception tables for as a long row down rectangle tables.