TUNNEL WEDDING ARCH
Following links on this website and making a purchase could result in a commission to the owner of the website
A tunnel wedding arch breaks away from the traditional arch look.  If your local rental agency doesn't have one available, you can order your own online.
This Tunnel Frame is measures over 85 inches wide.  You can resell it after the wedding (be sure to save all the packing!) or place it in your own back yard for building beautiful flower memories of your wedding day!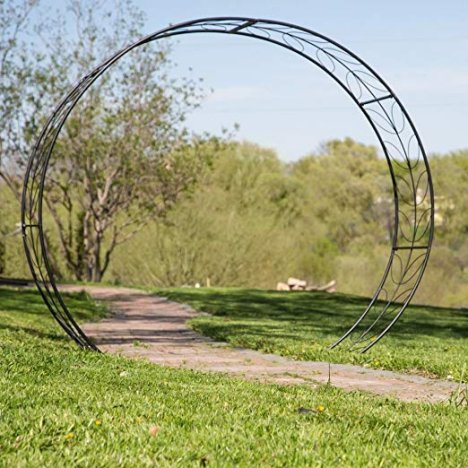 This design is covered with a fresh curly willow branches that can be bought in box lots of different varieties and attached with rustic wire.  It comes in 70 ft. rolls.  Soak the curly willow to make it more pliable when attaching it to the tunnel arch.
For your fresh flowers you can use pre-filled Tribute Cages.
My personal preference is spray bars and raquette bars.  Why?  Because they come covered in polyfilm, which helps slow water evaporation from the brick of foam within.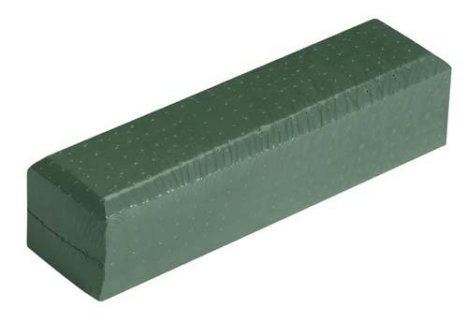 I simply insert green stakes into the bar as shown below.  You can then use zip ties to easily attach to the arch, which can be concealed by the flowers in the bars.  This beats trying to thread a wire through the curly willow on site while setting up the arch!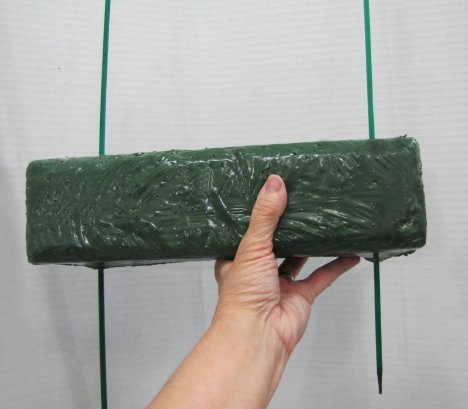 Keep in mind that the hydrangeas are an extremely thirsty flower and can wilt quickly without a constant water source.  These are bright pink with cluster of red roses tucked in between.  You'll need about 20 hydrangeas and around 60 roses for the design as shown in the photos.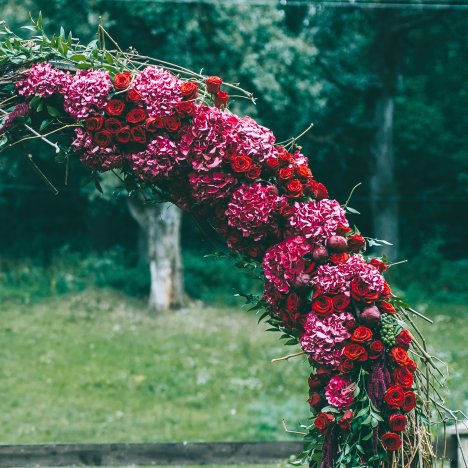 Wire the individual cages to fit tightly against the willow branches on the arch.  Pull the wire through to the backside and twist the ends together, firmly securing.  The cages should fit end to end on the front side.  You can add another flower here of there to create the look on one solid flower arrangement once all are positioned on the tunnel arch.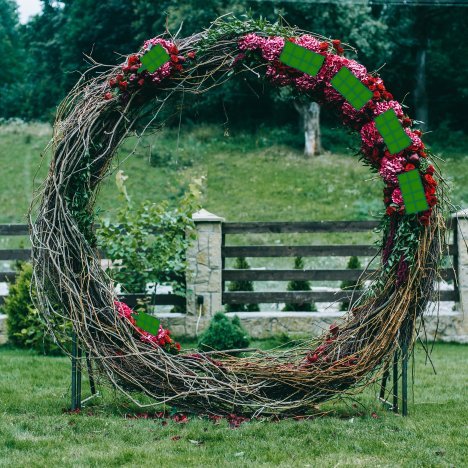 Don't forget the Finishing Touch or Crowning Glory.  Mist well daily up to the wedding day to keep the petals moistened and slow petal transparency and early wilting.