Square Vase Centerpieces
Following links on this website and making a purchase could result in a commission to the owner of the website
Square vase centerpieces are easy to create.  These are also dollar conscious, as the only flower used in the economical buttons mums!  You can substitute any small headed flowers, including spray roses, miniature carnations or other small headed flowers.
  These dainty flowers look like miniature dahlias and come in whites, shades of pinks, green, burgundy, plus fall colored ones during that season.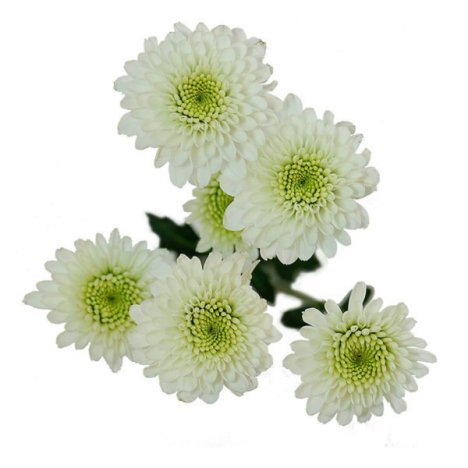 Button mums usually have several heads (and may some buds) on the same stem.  You need to cut the flower heads apart, keeping the stem as long as possible for use in this vase.

As indicated by the red marks in the photo below, you can see where the cuts are needed to keep each portion with the longest stem possible.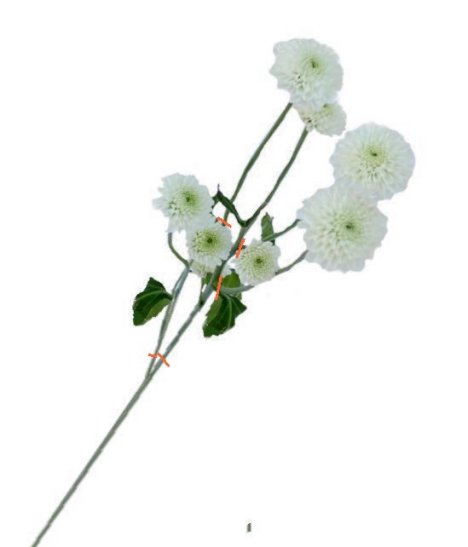 If you haven't designed vases before, gridding the container before inserting the flowers may help you get into the rhythm of flowering.  Oasis has 1/4 inch clear tape that works well for this purpose.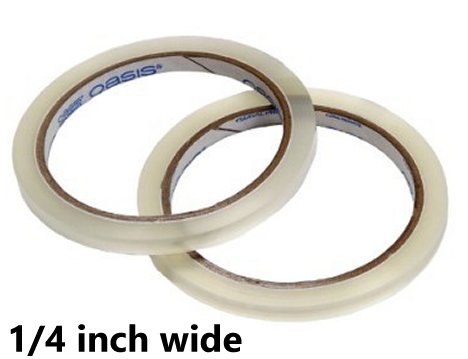 Just make a quick grid over the top.  (Think like hopscotch pattern)  The clear won't show in the arrangement after all the flowers are in place.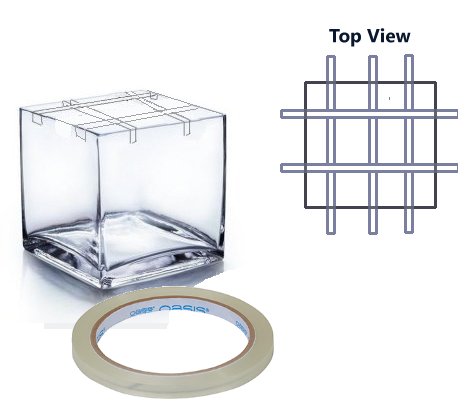 Start at the first corner, using any natural curve of the flower stem to it's advantage.  Reserve the longest stems for the center of the vase.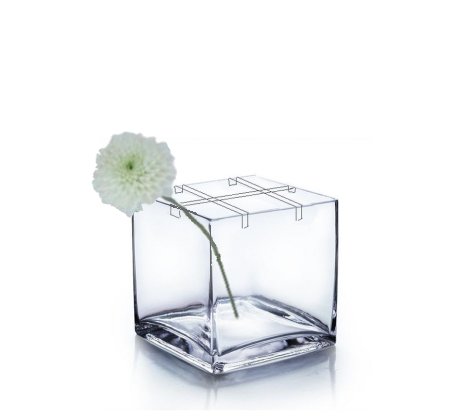 Place your second cut stem on the opposite corner.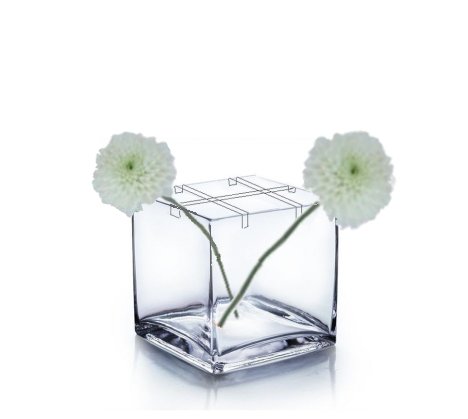 Do the same for the next two corners.
Begin filling in the centers of each side of the vase.  The flowers should angle facing out, in between each corner flower.  The stems will begin to form a grid in the middle of the cube vase.