How to Make a Wrist Corsage
I love using fresh leaves for corsage and boutonniere work.  I'm astounded that most wholesale flower sites require that DIY brides buy as much as five bunches at a time!  I love the look of unique greenery - but I rarely need that much for a single wedding unless I'm doing large floral displays or a lot of centerpieces.
It's better to buy your flowers and greenery a single bunch at a time.  That is the way professional florists do it.  We order what we need, not ridiculous required minimums.
A modest wedding may only need one or two bunches of greenery and allow enough of your flower budget left to buy the mixture of flowers you need!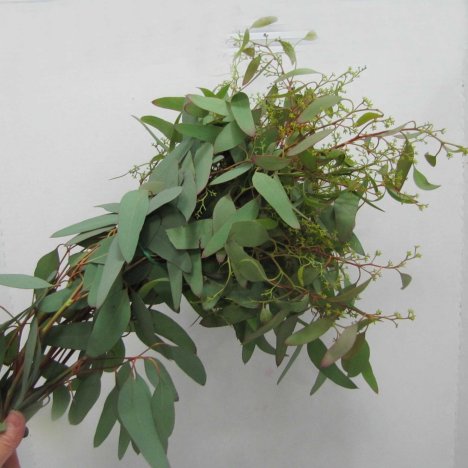 Eucalyptus has lovely blue-green leaves that make a nice contrast with any flower.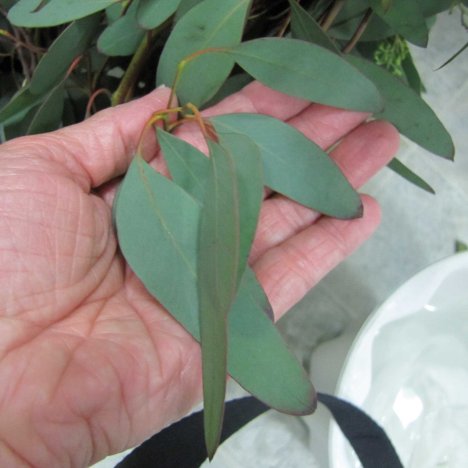 One sprig is plenty to provide enough leaves for this single corsage.
You can glue each leaf individually or all the leaves at once, as I'll show you in the next step.