Rose Wedding Bouquets
Following links on this website and making a purchase could result in a commission to the owner of the website
Rose wedding bouquets made by professional florists who strive to finish their designs so they look good from all angles.  Since this is a "mock hand tie" (looks like a hand tied bouquet but is really designed on a bouquet holder so there is a water source), I like to disguise my holder.
To do this, I use Oasis floral adhesive in a tube.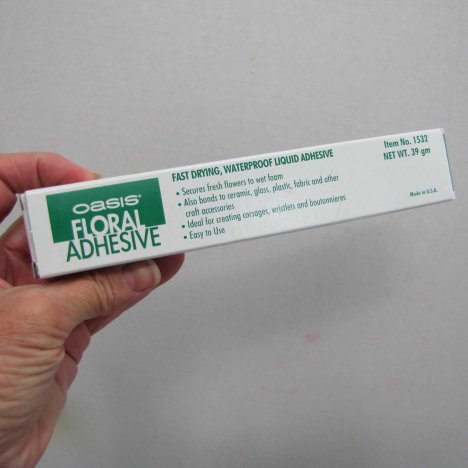 Unlike hot melt glue, it is safe for fresh flowers.  Cold melt glue won't hurt flowers, but it tends to become brittle and pops off when refrigerated.
Floral adhesive bonds well, even in cold refrigeration and with moisture.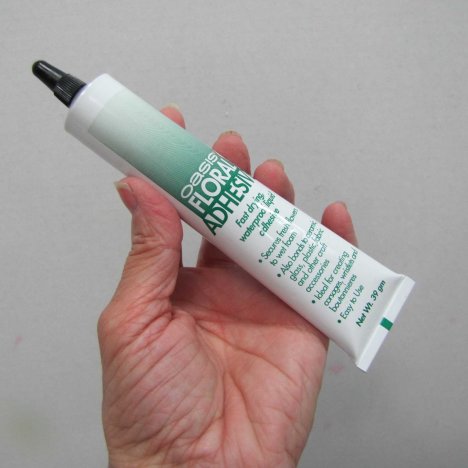 The tube is under pressure and will ooze out quickly when first opened.  It is easier to stick in a corsage pin between uses rather than screw the cap on and off frequently.  (It's easy to have the cap glue on tight!)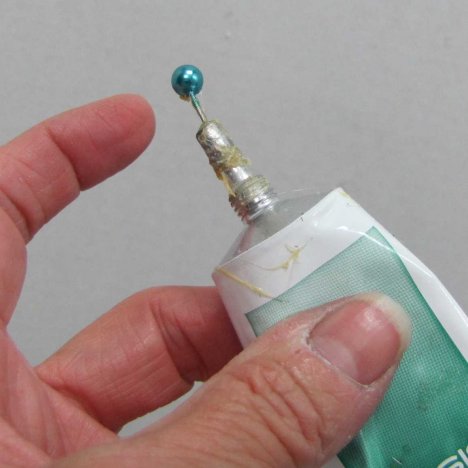 Depending on how quickly you work, you can spread the glue over the entire surface and press on the leaves or glue them one at a time.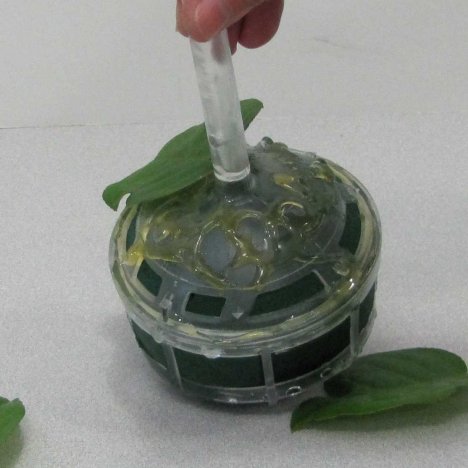 Press down lightly on the leaves until they are firmly attached to the bouquet holder.
I then use corsage tape to conceal the white of the bouquet handle.
Tape all the way to the bottom, pulling and stretching the tape as you work your way to the bottom.  This actives the stickiness and allows the tape to cling to itself.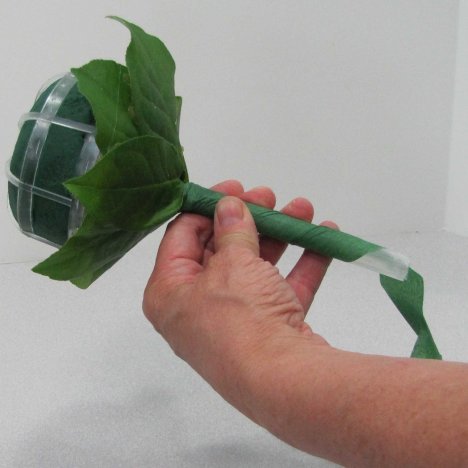 Pull the tape taut over the end and press firmly with your fingers.