Rose Wedding Bouquets
Easy DIY Wedding Flowers
Be sure your bouquet is secure and won't topple over.  These fresh flowers are heavy and can topple forward if you aren't careful.
I rotate the bouquet around so I can see all the spaces that I need to fill with stock flower.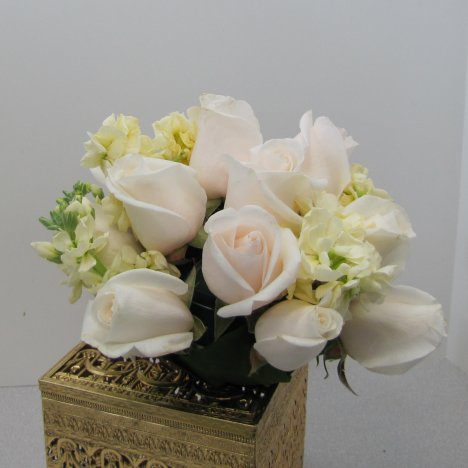 Looking down from the top I can see more openings.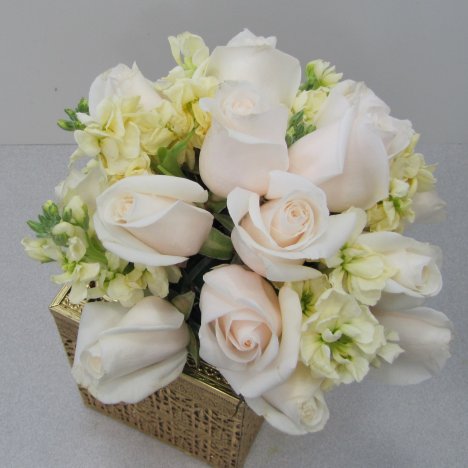 Try to keep the bouquet rounded to keep a good shape.
Now I'm nearly finished flowering in with the stock flower.