Rose Wedding Bouquets
These rose wedding bouquets are going to be finishing by using Baby's Breath as a filler flower. This step is optional, because not all bride's like the look of Baby's Breath.  You can use other fillers like Monte Casino aster, limonium or Wax Flower.
I don't want to overdo the Baby's Breath and use just a few sprigs to give a lighter, old fashioned look to the finished bouquet.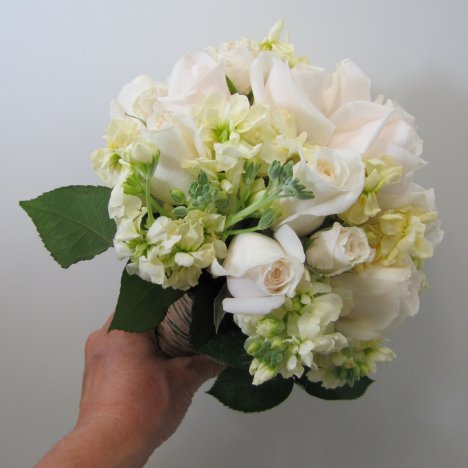 A single bunch of Baby's Breath goes a long way.  Many other online wholesale flower farms insist that a DIY bride buy a minimum of five bunches.  Free shipping?  I guess so - but don't think that the cost isn't figured into the price.  
Five bunches is a LOT of baby's breath!    I prefer to let brides buy by single bunches, mixing and matching the flowers and greenery they need.  You see immediately how much your products and flowers are and how much the shipping will be.  I try to keep it as close to actual price as I can.  I'm hoping by encouraging the bride to spend only what she needs, that she'll realize she has enough left over to buy the professional flower products that help extend the life of her flowers.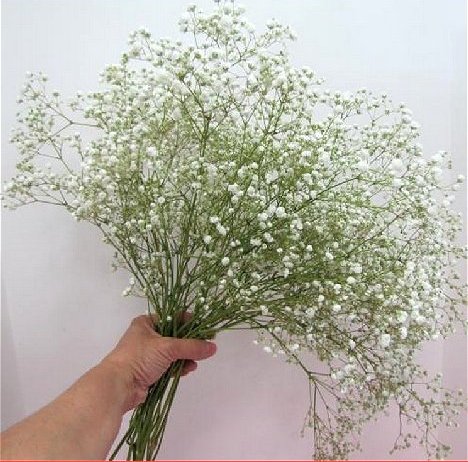 Cut the stems fairly long and insert gently in between the other flower heads.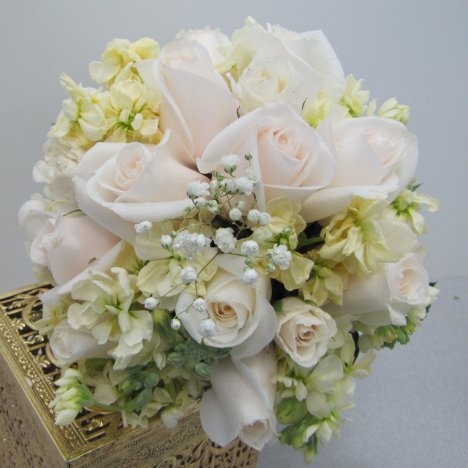 Resist the impulse to load it up with a lot of filler.  A few sprigs here or there should compliment, not overpower the final bouquet.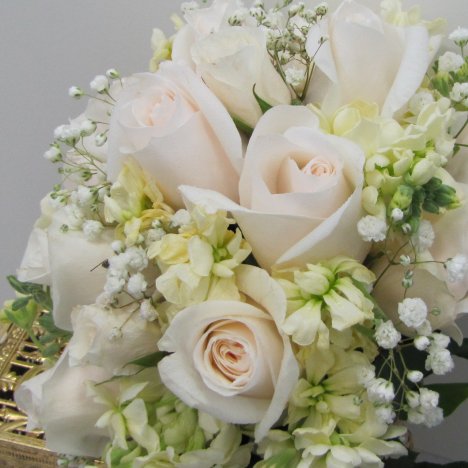 Next step is using Floralock to ensure all the flowers stay in place in this bouquet design.